Joe Biden's 'more humane' kids-in-cages policy
The media have gone to great lengths to excuse the surge in migrant children being held in custody.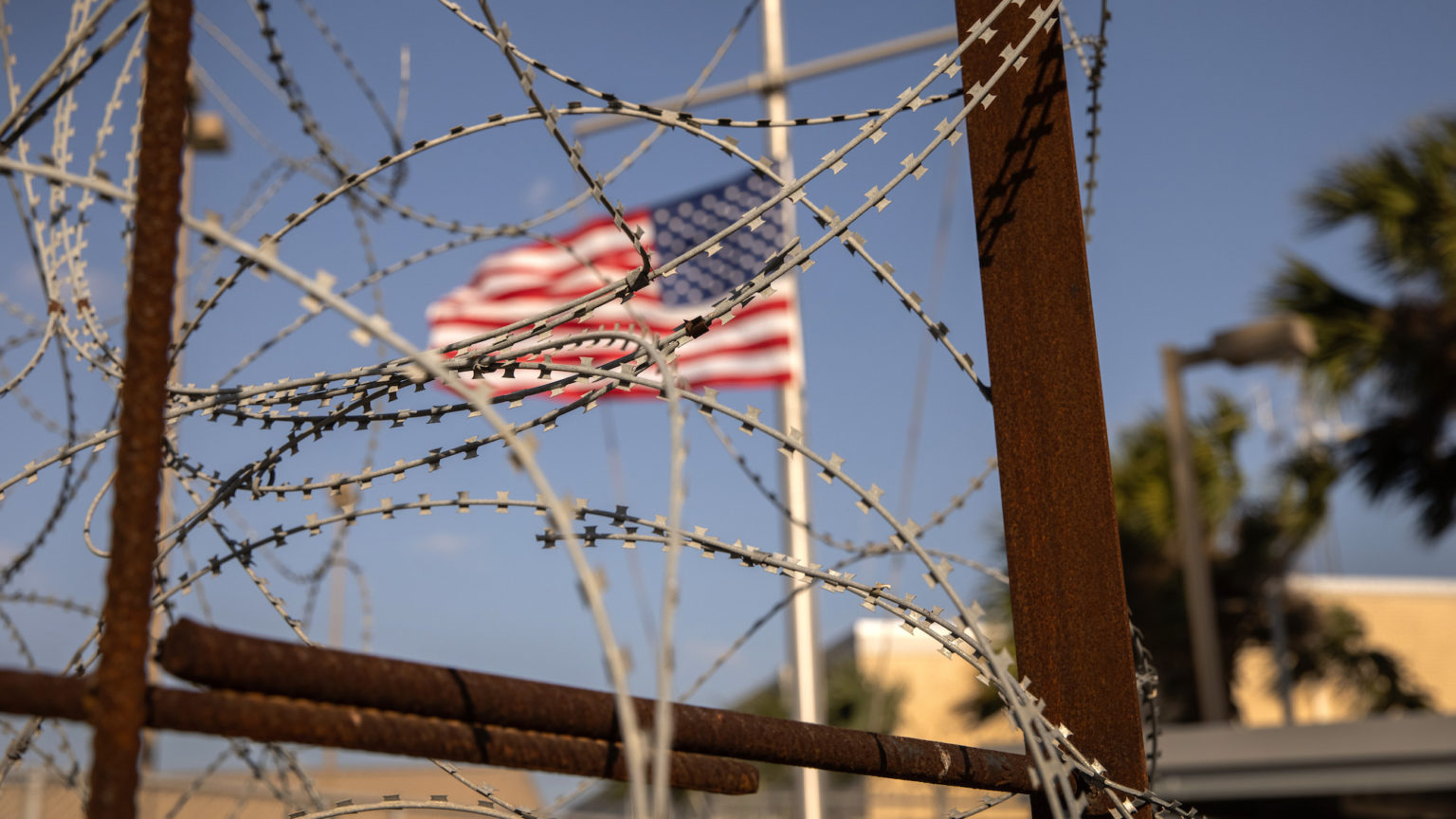 When Donald Trump was president, Democrats made great play out of his administration's brutal treatment of migrants at the US-Mexico border. But guess what? Joe Biden is doing pretty much the same thing Trump did. But the press's response could not be more different.
Over the past two weeks, the number of migrant children in custody at the border has trebled, according to federal immigration documents seen by the New York Times. The total figure now stands at over 3,250.
Not only this, but many of these children – over 1,360 – have been detained in 'jail-like facilities' for longer than the legally permitted three-day maximum. And 169 of them are aged under 13.
When Trump separated migrant families and detained children at the border, he was accused of putting 'kids in cages'. As Brendan O'Neill has pointed out on spiked, the reaction was extreme. Alexandria Ocasio-Cortez likened the facilities to 'concentration camps' and the Guardian accused Trump of taking the world 'back to the 1930s'. This was proof, in liberals' minds, that Trump was a fascist.
But there seem to be far fewer complaints about the same thing going on under Biden's watch. When the president reopened detention centres along the border earlier this year, the Washington Post spoke not of cages, but of 'migrant facilit[ies] for children'. Vox even described them as 'shelters'.
But the most remarkable spin came from the New York Times yesterday. After detailing the exploding numbers of detained migrant children, the paper still said Biden had 'taken a more humane approach to those seeking entry into the country'. Apparently, enacting the same policy again is humane as long as it's Biden and not Trump doing it. (The article has since been amended to talk of Biden's 'promise' and 'attempts to create' a more humane policy.)
All of which begs the question: did US liberals ever really care about migrants, or did they just use them to take swipes at Trump?
To enquire about republishing spiked's content, a right to reply or to request a correction, please contact the managing editor, Viv Regan.