Sir William Macpherson: a divisive legacy
His inquiry into the murder of Stephen Lawrence paved the way for todays' racial obsession.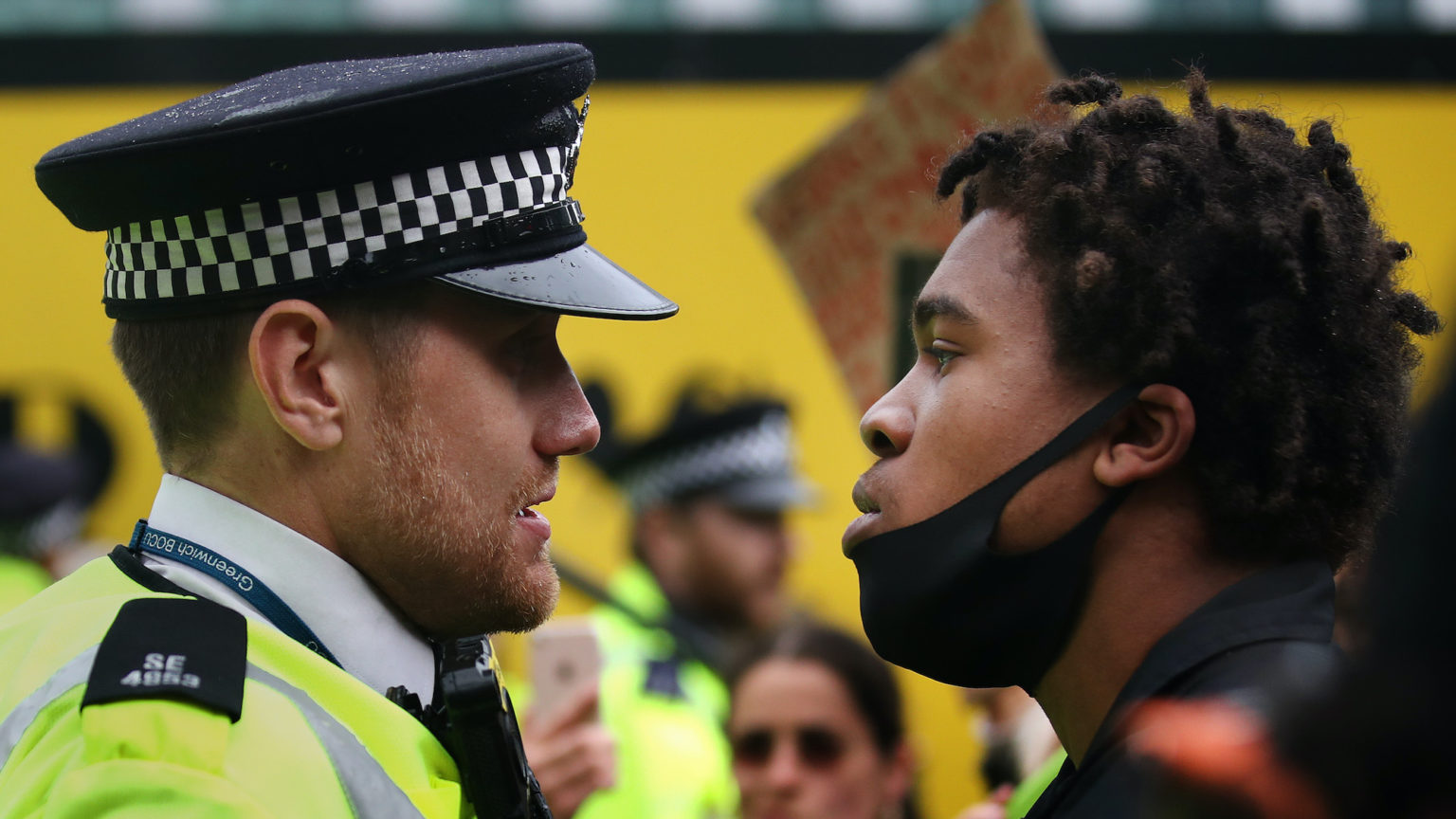 On 14 February, the former High Court judge Sir William Macpherson of Cluny died, aged 94.
He will be forever remembered as the aristocratic figure who chaired the inquiry, launched in 1997, into the murder of black teenager Stephen Lawrence. In the report that followed in 1999, Macpherson not only revealed the 'professional incompetence' that had marred the Met's investigation into Lawrence's murder; he also helped to redefine racism. What had previously been understood as conscious and intentional discrimination on racial grounds was recast as 'unwitting prejudice, ignorance, thoughtlessness and racist stereotyping' (my italics). And with this reimagining of racism as the affliction of us all, whether we know it or not, the anti-racism industry was born.
It really was a significant moment. From that point on, 'unwitting' racial prejudice was assumed to be a malignant presence throughout Britain's white population. As Macpherson put it, this racism was to be 'seen or detected' in people's 'attitudes and behaviour'. This provided a job opportunity for enlightened academics, NGOers and activists, as they began searching out the 'unwitting' racism of the bigoted masses. I should know. In 2006, I myself became part of an anti-racist intervention into Essex primary schools. The 'Watch Out for Racism' project sought to warn and educate teachers and pupils about the prejudice in their midst – or, as the project had it, 'nip racism in the bud'. At times the project brief read like preparatory notes for a mercy mission parachuted into enemy heartlands.
Thanks in part to the Macpherson report, the idea of an uncouth, innately racist, white working class flourished in the media. To accompany the publication of the report, the Daily Mirror carried a three-page feature, in which a reporter charted his journey 'Into Hell' – namely the Brook Estate in Eltham, the area of south-east London where both Lawrence and his killers had grown up. The Mirror described this 'E-reg Escort land' as a place where race hate is 'a way of life passed down from father to son'. The Mail on Sunday, meanwhile, talked of the 'bigoted white low-lifes' that lived there.
Yet did the Macpherson inquiry really reveal a pervasive, unwitting racism beneath the surface of British society? To answer this question, it is worth drilling down into aspects of the inquiry that barely get mentioned today.
Take the 'Estate of Hate', as the Mirror was to call the Brook Estate. In a statement to the inquiry, Lawrence's father Neville stressed that 'Stephen has never said anything to me about having problems concerning race. So as far as I know he didn't have any.' (1) Or Lawrence's mother Doreen: 'I personally have never had any racism directed at me.' She continued: 'Our immediate nextdoor neighbours were a white family and we got on with them very well. The children were the same age as my children. We lived in each other's houses and we had no problems.' (2)
So while there were no doubt problems and incidents of racism on the estate, to use the horrific murder of Lawrence to paint the whole area, indeed whole swathes of society, as awash with racism was always tendentious.
There were other realities revealed during the inquiry that have also subsequently been effaced. In particular, parts of the inquiry cast doubt on the extent to which Lawrence's murder was solely racially motivated. This is brought to light in Racist Murder and Pressure Group Politics, by the late Norman Dennis, a sociologist and Labour councillor, the Hungarian socialist George Erdos, and the Kurdish-born anthropologist Ahmed Al-Shahi.
Published in 2000, soon after the Macpherson report, Racist Murder reveals that Macpherson was given evidence showing that during the months leading up to Lawrence's murder in April 1993, there had been a sequence of fatal and near fatal stabbings in the Eltham area. According to witness reports, these involved a gang of teenage boys. These boys later became the principal suspects in Lawrence's murder.
Feared and despised for their indiscriminate knife violence, this gang was known locally to have stabbed numerous victims, white and black. A white male survivor of a knife attack later named a member of the group as his assailant. Just weeks before Stephen's murder, another white youth survived a stabbing. He later confirmed that two members of the notorious gang had carried it out. Months after Lawrence's murder, a police surveillance video of four members of the group gave a direct indication of what Racist Murder describes as the group's 'free-floating aggression'.
The blatant racism of these suspects was evident in the video, but so was a thirst for violence in general. The recording revealed their hatred to be racist when attacking a black target, but no less visceral when they attacked others. The inquiry also heard how a white witness to the attack on Lawrence thought the gang might have attacked him if Lawrence and his friend Duwayne had not been there (3).
Not that any of this seemed to matter to Macpherson. Early in the inquiry, the assumption of unwitting society-wide racism had quickly established itself as an article of faith.
This is clear from the inquiry's approach to the police. The Met's investigation had certainly been grossly incompetent. But hard evidence of police racism was conspicuous by its absence. As an Independent on Sunday op-ed noted of the closing stages of the inquiry, 'no evidence had been produced of a single act of deliberate, malicious, racism by a single officer'.
But Macpherson was insistent. The institutional racism of the police lay in 'the failure of many officers to recognise Stephen's murder as a purely "racially motivated" crime'. Yet how could the police have recognised the murder as such, without knowing what was going on in the assailants' minds? Moreover, the fact that there had been a spate of random knife attacks on black and white victims meant the police were never going to recognise Lawrence's murder as 'purely' racially motivated.
Macpherson, following a submission from a professor of criminology, claimed that the police's racism lay in 'not plac[ing] race at the centre of their understanding'. In other words, their unwillingness to see the attack as purely racially motivated was transformed into proof of their institutional racism.
The Salem-like logic of the inquiry is apparent in the exchanges between one of Macpherson's three advisers and then Met police commissioner Sir Paul Condon. 'You have told us 10 times you are not in denial', said Macpherson's adviser: 'I say to you now, just say, "Yes, I acknowledge institutional racism in the police …".' Condon was clearly reluctant to say his force was institutionally racist. So Macpherson's adviser pushed Condon harder: 'I say to you now, just say, "Yes, I acknowledge institutional racism in the police" and then in a way the whole thing is over… Could you do that today?' Condon responded: 'It would be very easy to please the panel, to please the audience… it would be dishonest….' At this point, an already raucous, excitable crowd in the gallery erupted and Macpherson called for quiet before moving the discussion on (4).
In a sense, the Macpherson inquiry performed the function of a showtrial. It demonstrated the virtue of this new approach to anti-racism and what might happen to you if you fail to conform to its dictates. One academic in particular had pressed the inquiry panel to grasp the 'predominantly hidden character' and 'inbuilt pervasiveness' of racism. His submission to the inquiry stated that 'institutional racism in this sense is in fact pervasive throughout the culture and institutions of the whole of British society, and is in no way specific to the police service'. This idea of racism pervading the culture and institutions of the whole of British society was simply accepted as fact by Macpherson.
The achievement of the Macpherson report should not be underestimated. It succeeded in redefining and establishing racism as a pervasive, unconscious force at work in society. No wonder it has acquired the status of Holy Writ for today's critical-race-theory crowd. After all, Macpherson tells them what they already know: that racism is 'systemic' or 'structural'; that it is unconscious; and that its perpetrators can be any and every one of us.
(1) Racist Murder and Pressure Group Politics, by Norman Dennis George Erdos Ahmed Al-Shahi, Institute for the Study of Civil Society, 2000, p146
(2) Racist Murder and Pressure Group Politics, by Norman Dennis George Erdos Ahmed Al-Shahi, Institute for the Study of Civil Society, 2000, p1
(3) Racist Murder and Pressure Group Politics, by Norman Dennis George Erdos Ahmed Al-Shahi, Institute for the Study of Civil Society, 2000, p77
(4) Racist Murder and Pressure Group Politics, by Norman Dennis George Erdos Ahmed Al-Shahi, Institute for the Study of Civil Society, 2000, p15
Picture by: Getty.
To enquire about republishing spiked's content, a right to reply or to request a correction, please contact the managing editor, Viv Regan.