The rise of the luvvie lynch mob
Seyi Omooba was cast out of the theatre world for her Christian beliefs.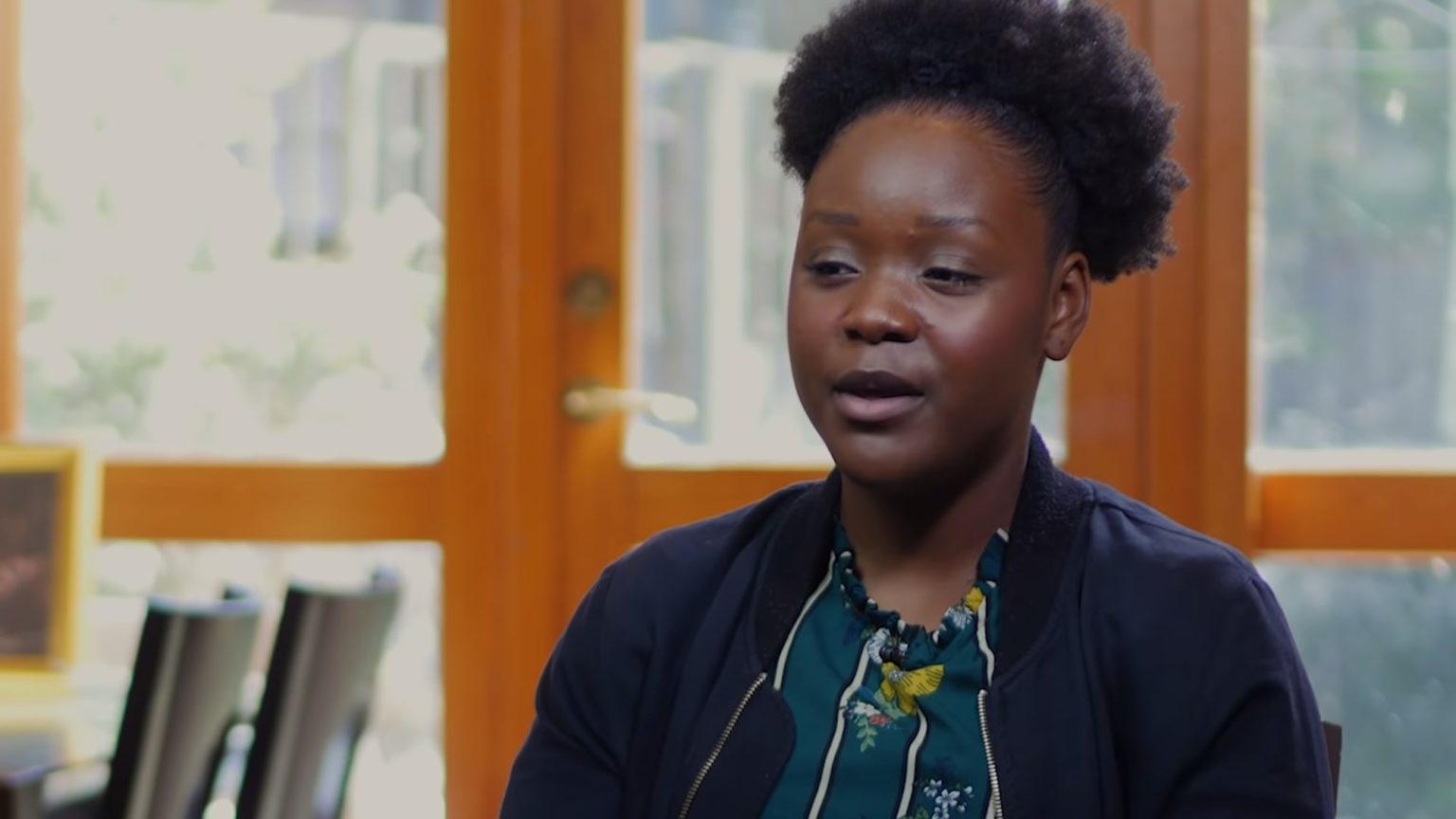 In March 2019, 25-year-old actress Seyi Omooba auditioned at Leicester Curve for a new musical, The Color Purple, based on Alice Walker's classic American novel. Omooba was cast in the lead role. Her character, Celie, struggles against the tyrannical power of men and secures a reunion with her long-lost sister, Nettie. Part of the story is Celie's discovery of romantic happiness in a lesbian affair. But Omooba, a practising Christian, holds unfashionable views about lesbianism and has posted her opinions on Facebook.
In September 2014, before her acting career began, she wrote:
'It is clearly evident in 1 Corinthians 6:9-11 what the Bible says on this matter. I do not believe you can be born gay, and I do not believe homosexual practice is right, though the law of this land has made it legal doesn't mean it is right.'
The news that she was to play Celie in a big new musical (co-produced by Birmingham Hippodrome) brought her to the attention of others in the trade. An actor not associated with the show discovered her Facebook comments from 2014 and posted them on Twitter:
'@seyiomooba Do you still stand by this post? Or are you happy to remain a hypocrite? Seeing as you've now been announced to be playing an LGBTQ character, I think you owe your LGBTQ peers an explanation. Immediately.'
It's notable that the actor (whose name I shan't repeat) assumes that Omooba has an obligation to all her gay colleagues. And his demand for 'an explanation' comes with a deadline: 'Immediately.'
The effect of his tweet was swift and profound. A storm of controversy blew up on social media and Omooba was subjected to a barrage of abuse. The producers grew jittery. A boycott was threatened. There was talk of demands for refunds. It was even hinted that Omooba might be booed off-stage.
She got no support from her fellow actors. Two gay members of the company said Omooba's presence would make them feel 'deeply uncomfortable'. The director, Tinuke Craig, suggested that the atmosphere backstage might not be 'relaxed, safe and inclusive'. She described her ideal rehearsal room as 'a space where everyone – cast, crew and creatives – feels respected and comfortable'. It's clear that the virtues of 'inclusiveness' and 'respect' are not offered universally. These are privileges that may be withheld from dissenters like Omooba.
The contagion spread to her agency, Global Artists, which came under pressure to drop her from its client list.
Eventually she received an ultimatum from Global Artists and from Leicester Curve. She was asked to retract her statement and issue an apology. She declined. Her position in the cast was terminated. She sued the theatre and lost.
Omooba was represented by the Christian Legal Centre, which asked me to submit an expert opinion. My statement was ruled inadmissible (it was too opinionated, apparently), but I followed the case closely and read many of the court documents. I personally practise no faith and I shun religious services.
A key issue was Omooba's ability to play a lesbian character whose behaviour she considers sinful. It seems obvious to me that an actor need not endorse the morality of the character he or she is portraying. If a performer rehearsing the part of Othello were to state that his character was right to smother the innocent Desdemona, his colleagues would run screaming from the room. The actor's task is to imitate a fictional character without embracing every detail of their ethics.
In The Color Purple, Celie is raped and impregnated by Pa, her father. It would be bizarre to demand that the actor playing Pa must approve of child rape. Celie has an affair with a nightclub artiste, Shug Avery, who dislikes organised religion. 'Don't say church to me', she snaps. Must the actress playing Shug Avery be an activist who campaigns against collective worship?
Of course not. It seems that Omooba was singled out because of her belief in Christianity, which happens to be the established church of this country, and whose bishops sit in the House of Lords and vote on the laws that bind us all. It should not be controversial to agree with the sacred texts of our own legislators.
Omooba has a particular view of lesbianism – 'I don't believe a person can be born gay' – which few of us nowadays would support. But it was a commonly held belief as recently as 30 years ago and it probably lingers in some parts of the populace. Why not break open the debate, examine the claims for and against, and see what happens when the smoke clears?
The Color Purple is a good starting point for discussion because it presents two types of lesbianism. Celie intensely dislikes men and is attracted to Shug Avery who enjoys a mixture of lesbian flings and heterosexual relationships. So Celie is more fully lesbian than Shug Avery. But Celie's psychology is complicated by the rapes and pregnancies she endured as a child. And it seems possible that this experience instilled in her a lifelong fear of men and inclined her towards lesbianism. That sounds worryingly like 'conversion theory', of course, which is considered reactionary these days. But it's not contentious to argue that a sexual trauma in childhood can influence an adult's romantic tastes.
Would it be off-limits to discuss the origins of sexual desire in the context of this drama? Or is that just too scary? A robust and self-confident intellectual culture would welcome such a debate. But Omooba's acting colleagues seem to have lacked the requisite qualities. They clearly doubted their own ability to persuade her that their views were more humane than hers. And when people run away from their opponents, or quash debate altogether, they leave the impression that they privately agree with the positions they oppose so strenuously in public.
Omooba's attackers may have been swayed by a parochial misunderstanding of faith. Agnostics often imagine that religious creeds are monolithic, unbudgeable and motionless. They aren't. Faith thrives on discussion and dissent. Its borders are porous. All worshippers are prone to doubts about the creator and the divine commandments they are obliged to follow. People walk away from God every day. And others walk towards him. It's a pity that Omooba was spurned by colleagues whose minds were made up about her in advance. They might have learned something from her. And vice versa.
The most striking element in this story is the conduct of the actor who reported Omooba to the authorities. (And by 'the authorities' I mean the invisible Twittermobs who seem to wield quasi-judicial powers these days.) Anyone familiar with the theatre will have recoiled at the news that an actor had meddled in a colleague's career and attempted to deprive her of work. Solidarity and mutual supportiveness are deeply ingrained in the acting trade, and their tendency to garland each other with flattery and praise is what has earned them a facetious nickname – 'luvvies'.
Actors know how hard it is to secure a job, and how depressing a period of idleness can be. Unlike most professionals, actors have an emotional need to ply their trade which makes unemployment especially difficult to bear. It's shocking that a fellow actor triggered Omooba's downfall.
An obsession with rectitude, and an unshakeable belief in their own moral purity, has blinded everyone in this sorry tale to the simplest precepts of human kindness, driving them all into the arms of malice and intolerance.
Lloyd Evans is theatre critic and parliamentary sketch-writer for the Spectator.
To enquire about republishing spiked's content, a right to reply or to request a correction, please contact the managing editor, Viv Regan.