Segregation of the mind
Why shouldn't a white writer translate Amanda Gorman's poem?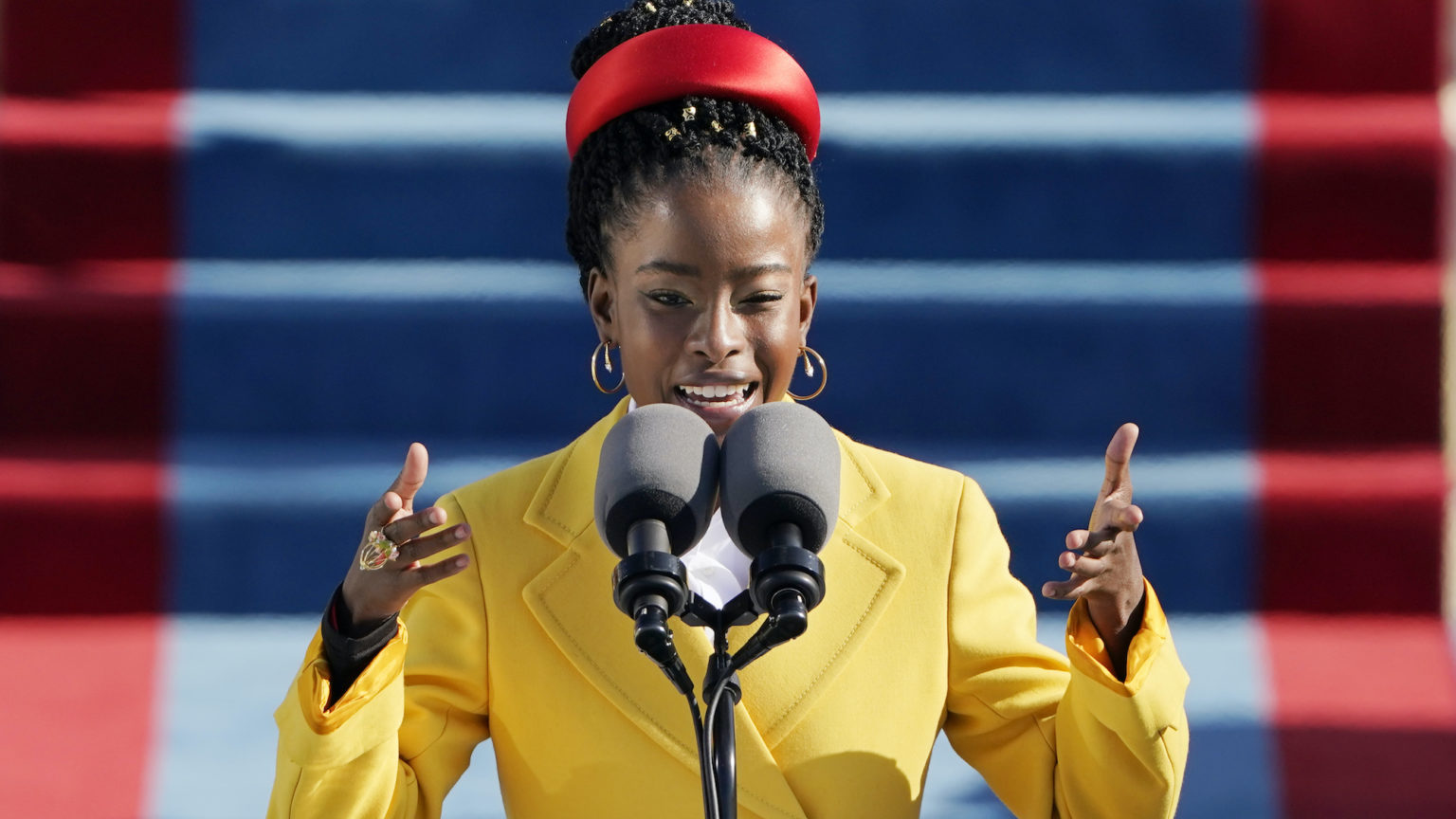 Every schoolkid knows what translation is: the art of putting something into a different language. It allows people to understand and enjoy something they would not otherwise be able to. But apparently, this basic point is not obvious to all adults.
Marieke Lucas Rijneveld, 29, is the youngest person ever to win the International Booker Prize. She was commissioned to translate a poem by Amanda Gorman – 'The Hill We Climb' – into Dutch. The poem was famously performed by Gorman at Joe Biden's inauguration.
But here's the rub: Gorman is black, and Rijneveld is white. And for woke types, this is unacceptable. Janice Deul, a Dutch journalist and activist, started the debate in de Volksrant. 'Not to take anything away from Rijneveld's qualities, but why not choose a writer who is – just like Gorman – [a] spoken word artist, young, female and unapologetically black?', she wrote.
According to Rijneveld's publishers, Meulenhoff, Gorman herself was 'immediately enthusiastic' when Rijneveld was chosen. She even retweeted a tweet from Rijneveld, announcing the translation.
But Rijneveld has now pulled out, saying 'I am shocked by the uproar around my involvement in the dissemination of Amanda Gorman's message and I understand people who feel hurt'.
It's a shame that Rijneveld gave so much ground. In Deul's original complaint, she said Rijneveld was 'an incomprehensible choice, in my view and that of many others who expressed their pain, frustration, anger and disappointment via social media'. In Reul's view it was 'a missed opportunity to [employ] Marieke Lucas Rijneveld for this job'. 'They are white, non-binary, have no experience in this field, but according to Meulenhoff are still the "dream translator"?'
It's true that Rijneveld doesn't have much experience of translation. But the main bone of contention was really about identity. For Deul, it was 'incomprehensible' that a white translator was picked for the role. But what's really incomprehensible is that anyone would get worked up about the skin colour or gender identity of the translator of the poem, or of another poem, or of anything. Particularly when that poem isn't explicitly about race or gender anyway.
According to this logic, would it have been a sin, for example, for white Englishman William Tyndale to translate the Bible – written by Jews and Middle Eastern Christians – into English? More pressingly, is it wrong that black English students today translate Beowulf or The Canterbury Tales – both written by white people – into modern English? Obviously not. It is absurd to say that anyone should not be commissioned to translate something because of their ethnicity.
Today, literature is being stifled by a philistine campaign against 'cultural appropriation'. In 2018, the Nation magazine had to apologise after publishing a poem by a white poet which was written in a so-called black vernacular. The poet, Anders Carlson-Wee, was accused of 'donning blackface'. The poem was written from the perspective of a homeless beggar – but apparently people can't write from others' perspectives, even if those others are fictional.
Novelists are not immune from this kind of attack, either. Author Jeanine Cummins ran into trouble when she wrote American Dirt, the story of a Mexican immigrant mother and child fleeing to the US. Apparently, not being a Mexican immigrant herself meant Cummins had no place telling this story. Critics accused her of appropriation and stereotyping, and were so enraged that they ended up getting a tour for her book cancelled.
This bizarre desire to segregate culture is cloaked in the veneer of progressive politics. But it is extremely toxic. Let's reject the idea that some things are only for certain ethnic groups, and not for others. We had this argument 60 years ago. We don't need to have it again.
Paddy Hannam is editorial assistant at spiked. Follow him on Twitter: @paddyhannam.
To enquire about republishing spiked's content, a right to reply or to request a correction, please contact the managing editor, Viv Regan.