The woke takeover of children's toys
Even Mr Potato Head is getting a 'gender neutral' rebrand.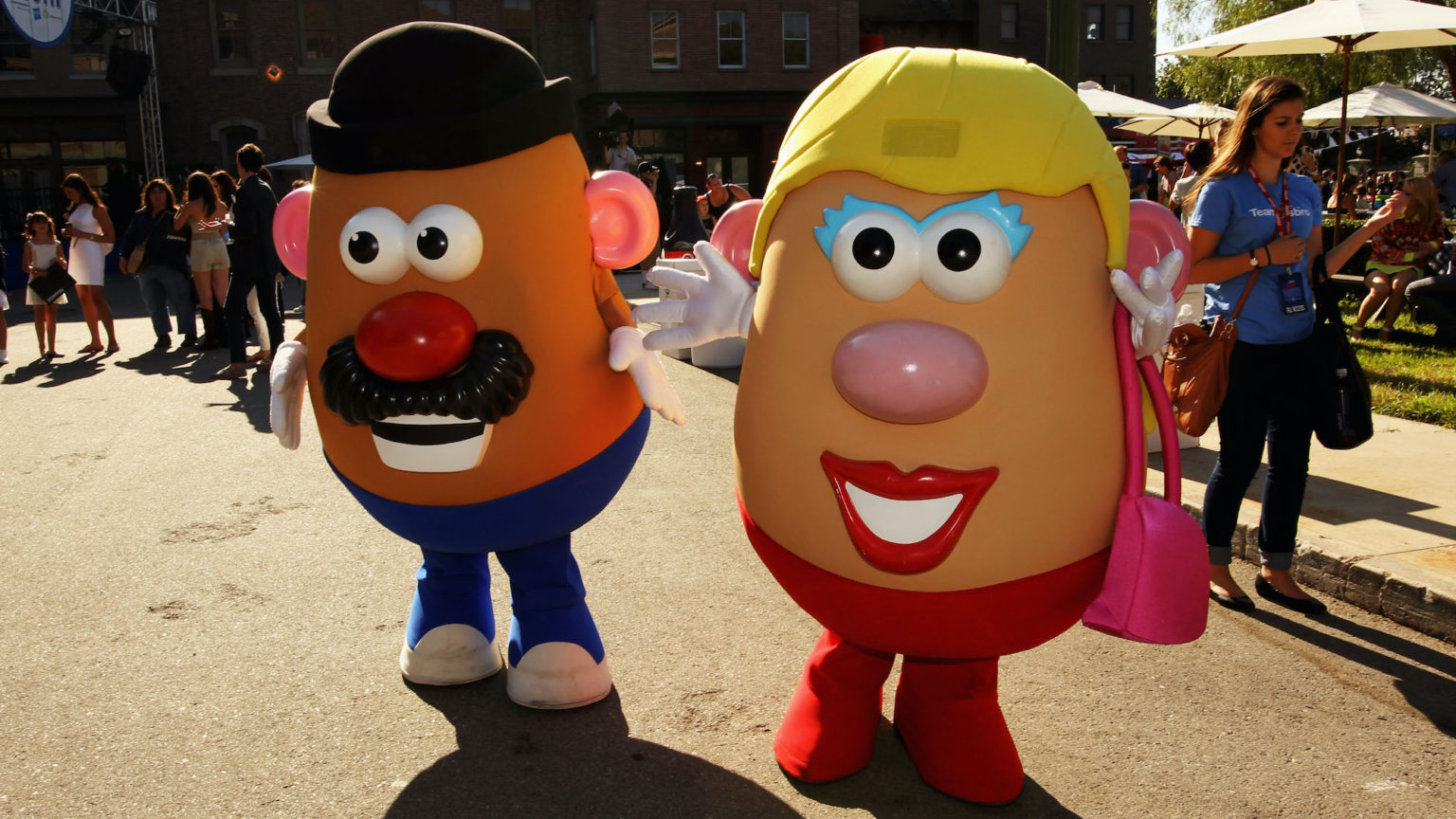 Mr Potato Head is getting a woke rebrand.
Hasbro, which has been producing the toy for 70 years, is ditching the 'Mr' from his name. The new toy range will just be called 'Potato Head'.
Hasbro said it is 'making sure all feel welcome in the Potato Head world by officially dropping the Mr from the Mr Potato Head brand name and logo to promote gender equality and inclusion'. Children will still be able to dress their Potato Heads with male and female features and clothing, however.
Hold that Tot – your main spud, MR. POTATO HEAD isn't going anywhere! While it was announced today that the POTATO HEAD brand name & logo are dropping the 'MR.' I yam proud to confirm that MR. & MRS. POTATO HEAD aren't going anywhere and will remain MR. & MRS. POTATO HEAD pic.twitter.com/6I84KrxOLQ

— Hasbro (@Hasbro) February 25, 2021
Hasbro general manager Kimberly Boyd told Fast Company magazine that the Mr and Mrs titles are 'limiting when it comes to both gender identity and family structure'. 'Culture has evolved', she added.
Mr Potato Head is only the latest example of the politicisation of children's play. Lego stopped promoting its police and White House toys in response to Black Lives Matter demonstrations last year. And Barbie doll producer Mattel released a gender-neutral range of dolls in 2019. A company spokeswoman insisted that 'kids don't want their toys dictated by gender norms'.
Children's books have become woke, too. Parents can re-educate their children with titles like Antiracist Baby, The Girl Who Gave Zero Fucks and Who Are You? The Kid's Guide to Gender Identity.
Not even children's playtime is safe from the culture war.
To enquire about republishing spiked's content, a right to reply or to request a correction, please contact the managing editor, Viv Regan.