Could the Red Wall be lost forever?
Steve Rayson on the long-term decline of Labour's working-class heartlands.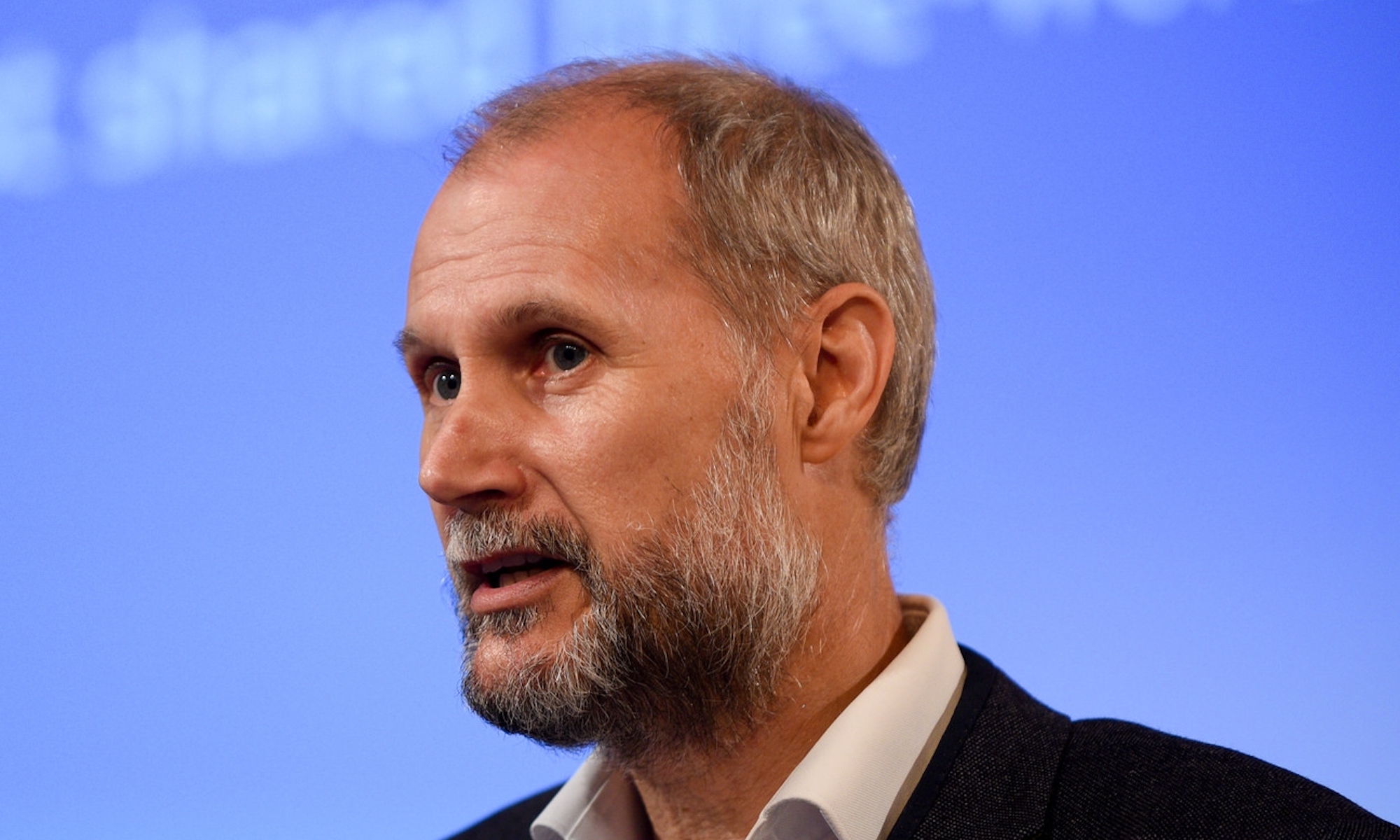 The Labour Party used to be able to count on winning big majorities in dozens of seats in the north and the Midlands. But in the 2019 General Election, the so-called Red Wall collapsed, and Labour suffered its worst electoral result since 1935. Steve Rayson is a researcher and author of The Fall of the Red Wall: 'The Labour Party No Longer Represents People Like Us'. spiked caught up with him to find out where Labour went so wrong.
spiked: Why do you argue that the collapse of the Red Wall was a longer-term process than many people realise?
Steve Rayson: I looked at 41 Red Wall seats. These were historically long-held Labour seats – they were not bellwether seats that moved in line with national electoral swings. Lots of people blame Brexit or Corbyn for the Red Wall's collapse. But my research shows that misses the real point – there has been a long-term structural shift against Labour in these constituencies. The Labour vote has been declining there since the millennium. And the Conservative vote has been increasing all the time.
Between 1997 and 2015, Labour's vote share fell by 25 per cent in Hartlepool, 23 per cent in Bolsover and 24 per cent in Sedgefield. Before Brexit, then, Labour was haemorrhaging votes in these seats. And then a big warning sign came in 2017. Labour thought it had done well in the election because it got a lot of votes nationally. But it suffered a disaster in Red Wall seats. Labour lost six long-term Red Wall seats and many became marginal. In the 41 seats I looked at, the Tory vote increased from 29 per cent in 2015 to 42 per cent in 2017. But Labour ignored the warning.
spiked: What explains this long-term decline?
There are four key factors. First is declining party identity and increased vote-switching. Historically, people were very loyal to political parties, particularly in industrial communities like Red Wall towns. But that kind of loyalty has slowly but very steadily declined. In the four elections from 2005 to 2017, 60 per cent of people switched their vote. In 2015 alone, 43 per cent of voters switched party. And in 2019, critically, an estimated one million habitual Labour voters backed the Tories.
Secondly, there is deindustrialisation. The loss of industrial jobs simply means the industrial communities that supported Labour do not really exist anymore. The proportion of people working in industrial jobs used to be around 50 per cent, but it is now slightly under 15 per cent. And that shift has been more marked in towns in the north and the Midlands than elsewhere.
Thirdly, Labour seemed increasingly detached from working-class voters. Since Tony Blair, Labour has been gaining lots of votes in cosmopolitan areas, among younger people and professionals in cities. But its vote share in smaller towns has been going down. The party members are largely young, educated professionals – 77 per cent are in the ABC1, middle-class social group. And it's the same with Labour MPs – only three per cent have experience of manual work. As a consequence, Labour's policies have become more socially liberal because they have been developed by people who live in cities.
Fourthly, many voters in Red Wall seats are to the left economically, but to the right on cultural issues such as immigration and crime. They are much closer to the Tories on cultural values. And that's particularly the case for Labour Leave voters. This is the really big issue for Labour – that there are huge cultural differences between its younger, professional supporters in the cities, and its older voters in towns.
spiked: Why is it dangerous to underestimate these trends?
Rayson: There are some people who think these seats will swing back to Labour, but that ignores these long-term trends. A lot of these trends are the result of demographic factors. Age and education are the big new divides. In 2019, 40 per cent of Labour-to-Tory vote-switchers were retired. Sixty-two per cent of pensioners voted Conservative and just 18 per cent voted Labour. People whose highest level of education was a GCSE voted for the Conservatives over Labour by more than two to one.
These demographics are working against Labour, because the average age of people in Red Wall towns is increasing faster than it is in the cities. In Grimsby, from 1981 to 2001, the population aged over-65 increased by 40 per cent. Also, less than 10 per cent of people in Red Wall towns hold a degree. In many London boroughs, it's over 40 per cent. Labour is increasingly the party of younger, degree-educated people, while Red Wall towns are made up of older people who have less formal education. That is one big problem with saying that policy changes will fix the issue.
The other problem is that Labour's vote share in Red Wall towns was traditionally higher than it should have been based on demographics. That was because of the taboo against voting Tory. But now that's broken. It's like a dam has burst. When you have voted for the Tories once, it's much easier to do so a second time. It could get worse for Labour.
spiked: How much did Corbyn's leadership and Labour's Brexit policy influence the 2019 results in Red Wall seats?
Rayson: There is no doubt that they accelerated the trends. The Brexit policy was a disaster in Red Wall terms. Over 60 per cent of people in Red Wall towns voted to Leave. People felt that with the second referendum policy, Labour was asking them to vote again. On top of that, Corbyn's internationalism did not align with the patriotism you find in Red Wall seats. One thing which did far more damage than people have realised was Corbyn's response to the Salisbury poisonings. In March 2018, he was 12 points ahead of Therea May on personal ratings. Then he refused to condemn Russia in the wake of the poisonings. And in the next set of ratings from YouGov, he immediately fell 12 points behind May, and he never recovered from that.
Steve Rayson was speaking to Paddy Hannam.
You can order Steve Rayson's book, The Fall of the Red Wall: 'The Labour Party No Longer Represents People Like Us', here.
To enquire about republishing spiked's content, a right to reply or to request a correction, please contact the managing editor, Viv Regan.