Even extremists must have freedom of speech
Conflating radical ideologies with terrorism is a recipe for more censorship.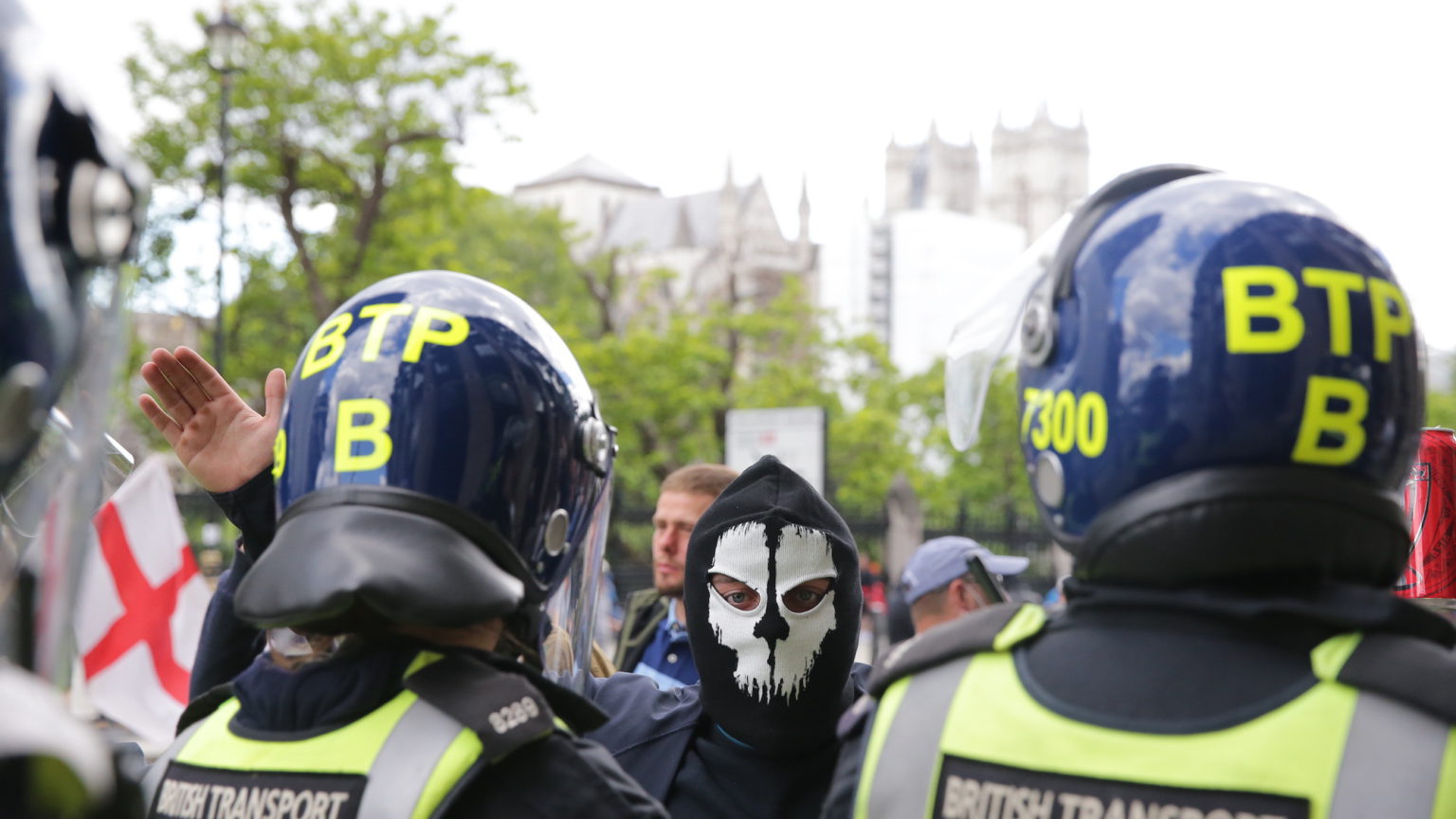 The UK Commission for Countering Extremism has published a new report titled Operating With Impunity. It calls for new laws to counter extremism, and to criminalise what it refers to as 'hateful extremism'.
It's a dispiriting report. Its authors clearly do not understand the true nature of the security threat facing Britain. They also seem to view freedom of speech as a negotiable commodity that can be traded away when society is confronted by extremist views. Apparently tolerance is only for Christmas, not for life.
The report calls for new laws to tackle a new threat that it claims to have uncovered. What is that threat? We have 'identified and evidenced a new category of extremist activity', which should be called 'hateful extremism', the authors say.
Having cobbled together this new category of extremism, the authors then struggle to explain what its distinctive features are. They offer a mere 'starter definition' of 'hateful extremism'. Which is as follows:
'Activity or materials directed at an out-group who are perceived as a threat to an in-group motivated by or intending to advance a political, religious or racial supremacist ideology:
a. To create a climate conducive to hate crime, terrorism or other violence; or
b. Attempt to erode or destroy the fundamental rights and freedoms of our democratic society as protected under Article 17 of Schedule 1 to the Human Rights Act 1998.'
This definition is diffuse and imprecise. The proposal to criminalise activities that might create a 'climate conducive to hate crime' could cover just about anything. It could encompass what the police refer to as 'non-crime hate incidents'. It certainly would criminalise the praising of Hitler or claims that Britain is facing a 'white genocide' or denials of the Holocaust.
The report's focus on tensions between an in-group and an out-group is based on a simplistic theory. It rebrands folk knowledge about conflicts between 'us and them' as a marker for future acts of terrorism. The report uses JM Berger's book, Extremism, to provide a semblance of theoretical support to its crude arguments. Its conceptual leap from hatred based on 'us versus them' to extremist violence is based on one of the most embarrassing ideas to have emerged from the literature on radicalisation. This is the idea that radical thinking is a gateway to more extreme ideologies, which can eventually lead someone towards committing acts of violence.
The report says 'evidence suggests that unfounded conspiracy theories may act as a gateway for more extremist and supremacist narratives and content online'. The implication is that it is never too soon to censor or criminalise unfounded conspiracy theories. Since every terrorist at one time or another must have made an extremist statement, a causal link is drawn between that speech act and the subsequent act of violence. The 'gateway' theory can be used to explain just about anything, retrospectively.
If an unacceptable statement like praising Hitler comes to be seen as the potential starting point for an act of terrorism, then the policing of speech will be presented as an effective and important counter-terrorism measure. However, experience tells us that criminalising speech diminishes the quality of public life without making society more secure. For example, numerous countries have outlawed Holocaust denial, and yet scepticism about the Holocaust is more prevalent today than it was before these illiberal laws were introduced.
Instead of inventing spurious new crimes like 'hateful extremism', society needs to ask some serious questions about how to counter these kinds of ideologies. That requires developing effective counter-arguments as well as demonstrating confidence in the foundational values of tolerance and democracy. Showing intolerance towards intolerant extremists will create a situation in which there is no meaningful moral distinction between the two. Do we really want to mimic their intolerance by criminalising speech? If we do that, we will only demonstrate that our belief in freedom is shallow and that we don't take our own values seriously. That would confirm to the opponents of democracy that they were right to hate us all along.
To enquire about republishing spiked's content, a right to reply or to request a correction, please contact the managing editor, Viv Regan.