Asians are doing well? Let's re-label them as white!
When immigrant groups are successful, the woke lobby will say they have 'white' traits.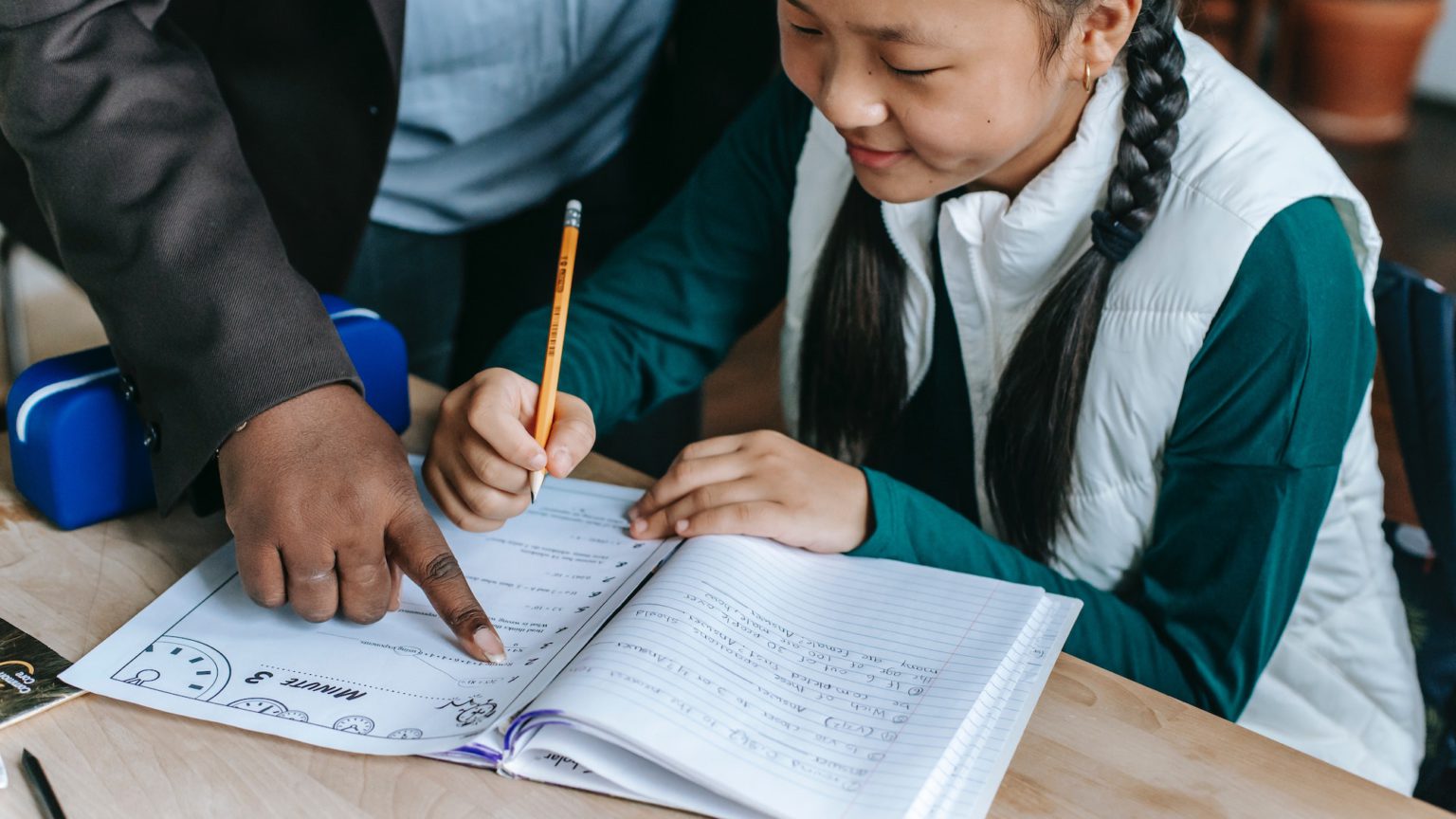 So, the woke folk finally figured out how to handle the success of those pesky Asians – just re-label them as white!
In my most recent piece for spiked, I pointed out a very significant problem for those arguing that constant and systemic – rather than sporadic and individual – racism is prevalent throughout modern US society: most of the most highly successful groups in the US are not white. Seven of the top 10 highest-earning American population groups – Indian, Taiwanese, Filipino, Indonesian, Pakistani, Iranian / Persian, and Arab Lebanese Americans – are not of European extraction, and another top 10 group (South Africans) is made up of both blacks and whites.
Even outside the top 10, East Asians in particular do very well in the United States, with Chinese ($85,424), Japanese ($85,007), Korean ($76,674), Hmong ($73,373), Vietnamese ($72,161), Cambodian ($72,038), Thai ($66,763) and Laotian Yanks all coming in ahead of the median white household income of $65,902.
Many such immigrant groups dominate academically as well as economically, with not only Asians but also Nigerians and other West Africans racking up honours across secondary and higher education.
A sizable Washington state school district recently figured out one way to minimise at least the Asian data just given. In its latest 'equity report', administrators working for North Thurston Public Schools, an urban district of almost 16,000 students serving much of Olympia (WA) and the Nesqually Indian reservation, simply grouped all Asian students in with whites and compared their academic results with those for 'students of colour'. This second category included not only blacks, but also all Hispanic, Pacific Islander, Native American and mixed-race students. As it happens, the gap between 'whites and Asians' and students 'of colour', in middle-class Washington, was fairly small and had apparently been shrinking over time: it likely would have been narrow or non-existent had Asians not been summarily made white. This positive finding, however, was disallowed by definition.
The North Thurston district's decision does not seem to have been some one-off aberration. A simple Google search for 'Asians not POC' turns up 3,590,000 results, including not merely Reason, Asian Weekly and My Northwest articles on the NTPS case but also multiple unrelated articles with titles like 'Are Asians Even People of Colour?'. In a serious piece for the Vermont Connection, Janelle Raymundo essentially answers that question 'Yes', but also notes that Asians are often stereotyped as not being 'POC' because of the 'model minority myth' and that issues such as Harvard's recent affirmative-action battles illustrate separation between Asians and other minority groups 'in society and higher education'. In a separate Atlantic article discussing 'the whitening of Asian Americans', author Iris Kuo points out in her header that recent reverse discrimination suits have 'aligned the interests of whites and Asian Americans', at the very least 'raising complex questions about identity and privilege'.
Highly successful black immigrants – Ghanaians make roughly $5,000 per year more than whites and nearly $26,000 more than African Americans, at the household level – are now facing some of the same questions about racial authenticity. An in-depth 2018 piece in the Philadelphia Inquirer detailed the firestorm that erupted in 2018, after accomplished Nigerian actress Cynthia Erivo was selected to play the role of Harriet Tubman in a flattering biopic. Furious social-media users demanded that an 'actual' black American actress be hired for the part, and pointed out that Erivo had previously mocked alleged black American mannerisms, like a 'ghetto… accent'.
An actual petition to remove Erivo circulated online and garnered well over 1,000 signatures – presumably mostly or entirely from black people living in America. Inquirer author Valerie Russ tied such behaviour to a deeper 'diaspora war', noting that many American blacks see African and West Indian immigrants as 'respected more than black Americans' while simultaneously benefitting from 'reparations meant to right [the] evils of America's past'. Such conflicts have consequences: a major 2013 law review article by Cedric Gordon argues that black immigrants should quite probably not receive affirmative-action benefits at all, thus being treated essentially as white for the purpose of college admissions.
Discomfort with the reality of minority immigrant success can sometimes extend to bizarre extremes. Over the past decade, the New York Times, Gray Lady of American journalism, has run literally dozens of articles describing the paucity of black students at NYC's few truly selective schools. A typical example of this genre, from 2019, was headlined 'Only Seven Black Students Got Into Stuyvesant… Out of 895 Spots'. The author, Eliza Shapiro, skillfully discusses how only 'a tiny number' of blacks were offered a chance at elite secondary education, the practical and ethical problems with this, and how the number of such fortunate outliers is actually dropping – from '10 black students' in 2018, '13 the year before', and so on. Not until eight paragraphs in do we stumble upon a caveat that would seem important: no racism whatsoever is involved here, and fairly few whites got into Stuyvesant. The entire student body is selected via a series of high-stakes tests, and was '74 per cent' South and East Asian as of two years ago. Whites, a 61 per cent majority in America if not NYC, had less than 200 slots in the entering class; there were 33 Hispanics.
If this even needs to be said, it is absurd, and rather offensive, to attribute this sort of achievement to 'whiteness'. Asians, much less Nigerians, are not white. They are not, as a bigot might say of Arabs, 'kind of white'. These populations are literally high-achieving representatives of the two largest non-white human races. Further, while most black immigrant groups are rather recent arrivals to the US, Asian Americans have hardly had an easy time of it here historically. The Chinese Exclusion Act harshly regulated immigration from the largest East Asian power beginning in 1882, and was not repealed until our alliance with China against Imperial Japan during the Second World War.
During that same war, President Roosevelt incarcerated the large majority of the country's Japanese Americans in concentration camps, citing military necessity and fear of espionage. Many families lost all they owned. Even today, Americans of Asian descent report acts of racist hostility and aggression at roughly the same rate that blacks do, and East Asians in particular have been the primary targets of a vicious and diverse recent wave of hate attacks. Despite all of this, as I said earlier, both Chinese and Japanese Americans out-earn US whites by almost $20,000. Such success should be celebrated and inspired, not minimised as replica 'whiteness'.
Interestingly, the reverse trend seems to be occurring, with quite serious people using nonsensical terms such as 'multi-racial whiteness' and defining being white as the possession of certain cultural attributes which can lead to success. The Smithsonian and associated National Museum of African American History and Culture recently took some heat for publishing official employee guidelines for talking about race which described 'individualism', 'self-reliance', 'the nuclear family', 'objective rational thinking', and 'delayed gratification' as white traits. While these seem to be less often mentioned in articles discussing the guidelines, other allegedly Caucasian traits included using 'the King's English', 'be(ing) polite' and 'following schedules'.
All of this, of course, provides would-be wits with almost unlimited opportunities for mockery and banter. Given the primarily pallid composition of Antifa and hard-right riots in the US, jokes about Asians and West Indians out-performing their Caucasian counterparts in the 'white' category seem almost inevitable. But there is a better and simpler alternative to absurdity here: stop indulging complete nonsense, and recognise minority success for what it is.
Wilfred Reilly is a spiked columnist and the author of Taboo: 10 Facts You Can't Talk About, published by Regnery. Follow him on Twitter: @wil_da_beast630
To enquire about republishing spiked's content, a right to reply or to request a correction, please contact the managing editor, Viv Regan.