Germans are tiring of the lockdown
Support for Angela Merkel is ebbing because people want their normal lives back.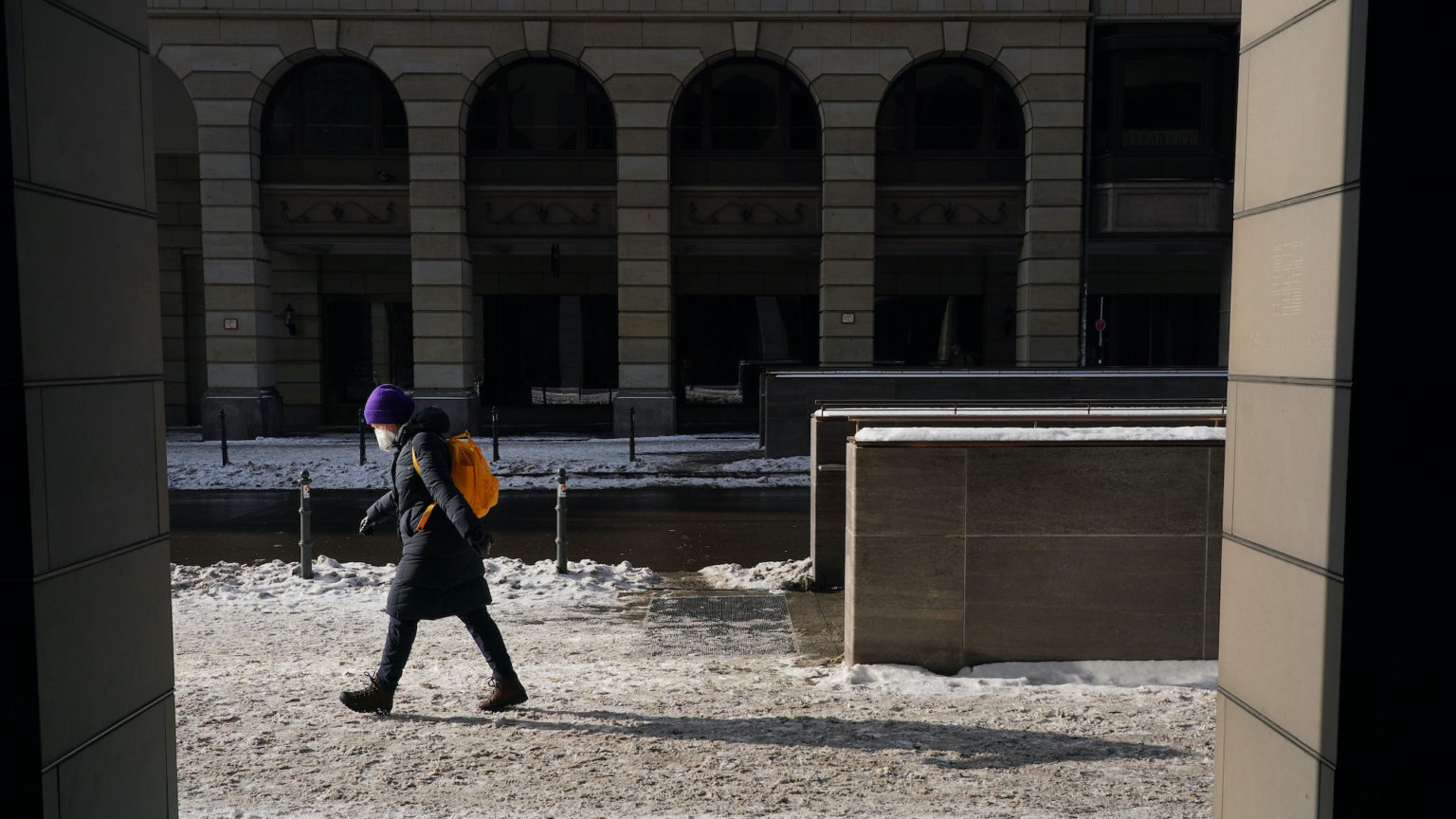 'We must persevere and be patient', said Angela Merkel in a speech in parliament earlier this month, defending her decision to prolong the hard lockdown until 7 March. 'It might be the case that you don't like this decision', she added, with a nod to the opposition (mainly the Alternative für Deutschland representatives who have been demanding an immediate lifting of the lockdown). 'But we have to live with reality', she said.
This appeal to 'reality' is yet another example of Merkel's arrogance. Reality, she seems to be suggesting, is what politicians say it is. But her comment was also a defensive one, because, in truth, things are not going according to plan in Germany.
First and foremost, there is the EU's vaccination mess-up, which has rattled Germany. At the time of writing, less than two per cent of the German population has been fully inoculated against Covid (about 1.6million people), while 3.5 per cent have received their first shot. Merkel's role in this mess has been gleefully discussed in the popular newspaper, Bild. One article – headlined 'This is how Merkel put the brakes on the vaccine purchase' – explains how Merkel called off her health minister from purchasing vaccines, insisting instead that orders should be placed through the EU.
'In this biggest crisis since the Second World War, we Europeans stick together', said Merkel in her speech. This won her praise from the usual pro-EU quarters (the Süddeutsche Zeitung said she was in keeping with the European spirit). Yet people are right to ask whether this is really the best that we – Germans and other Europeans – should expect. Der Spiegel is now talking about a 'dramatic loss of confidence' in the EU. Last week it published a survey in which 42 per cent of Germans said their view of the EU had deteriorated (with only six per cent saying it had improved).
The vaccination crisis exposes the German government's utter lack of ambition. And there are other problems, too. In the autumn, for example, the government promised to reimburse companies that had been affected by the lockdown. This aid was to flow 'quickly and unbureaucratically'. Yet payments have been stalled – not least because they had to be adapted in order to secure approval from the European Commission. The Ministry of Finance calculated that compensating businesses would cost 15 billion euros; by the end of January only 1.3 billion euros had been paid out. 'Too bureaucratic, too slow' was the verdict of a TV documentary.
Small businesses have been the worst affected. They suddenly found themselves unable to pay their rents. In January, a Facebook post in which a desperate hairdresser explained how her account was slipping endlessly into the red went viral. 'We're all being let down badly', she complained. Now the government has decided that hairdressers will be allowed to open earlier, from 1 March. That is good, of course. But even this has a feeling of arbitrariness. Why hairdressers and not cafés, restaurants, museums – or even schools (which will only open very gradually)? 'Many people expected more than a fresh haircut', said Christian Lindner of the Liberal Party at the parliamentary debate, pointing to the government's lack of a more long-term perspective.
From the start of the Covid crisis through to the autumn, the government could point to solidly positive poll figures. Most people appreciated that the government was in a difficult situation. But the public mood can change, sometimes before the pollsters even realise it. This happened recently. Merkel, in her usual distant and aloof fashion, announced that the criteria for a possible easing of the lockdown had changed. (The previously set threshold of 50 or fewer new infections per 100,000 within one week was lowered to 35 per 100,000.) She claimed that she was following numbers, not dates. What she, and others, failed to realise is that many people had already become more sceptical about the continuing lockdown.
Picking up on this sense of disappointment, journalist Gabor Steingart wrote about how the lockdown easing was becoming like a mirage: it keeps moving further away the closer we hope to get to it. According to the most recent polls, only 46 per cent of Germans still agree with the government's hard lockdown rules, down from 57 per cent in December. The most heartening news of recent weeks has been the steep decline in approval for Markus Söder, the minister-president of Bavaria and a lockdown hardliner – his approval ratings have fallen by 20 per cent.
Of course, polls are never entirely reliable. But they nonetheless have consequences. This week, the new CDU chairman, Armin Laschet, normally a loyal Merkel follower, distanced himself from the Merkel and Söder line, saying we couldn't measure life by incidences of virus alone (he also criticised the treatment of citizens as children).
The government, of course, still has some very powerful supporters. Many have embraced lockdown, some seeing it as a good time to push through pet projects. They mostly come from the better-off sections of society; they can be found in various institutions, NGOs and quangos. Some dream of an ongoing lockdown to save the climate. Last week, at a Zoom conference supported by foundations linked to the Social Democratic Party and the Green Party, green journalist Ulrike Herrmann advocated 'degrowth' and a rebuilding of society along the lines of the British wartime economy of the 1940s (with its restricted consumption and planned economy).
Others have acquired a taste for a more cosy, yet also more atomised, stay-at-home lifestyle. The German Trade Union Confederation is demanding a new 'right to work from home' – a demand that obviously benefits only a certain number of privileged white-collar workers. Meanwhile, the private Bertelsmann Foundation is using the Covid crisis to promote its preferred way of casting votes at general elections: by mail. All of these Covid-related proposals and demands contain a backward and anti-democratic element.
Most people simply long to get their life back. That is why they are eagerly awaiting the vaccinations – two thirds of Germans say they want to get inoculated. And because the pressure is now so great, the government has been forced to make a promise: every citizen will receive a vaccination offer by September. (Just in time for the General Election…) This is the best thing to have come out of the Covid crisis in Germany so far: it has shown the importance of popular pressure, even in these atomised, locked-down times. Let's hope this pressure is maintained, and will gain in strength.
Sabine Beppler-Spahl's Brexit – Demokratischer Aufbruch in Großbritannien is out now.
To enquire about republishing spiked's content, a right to reply or to request a correction, please contact the managing editor, Viv Regan.