The culture war is one Labour cannot win
On free speech and patriotism, the people are on the government's side.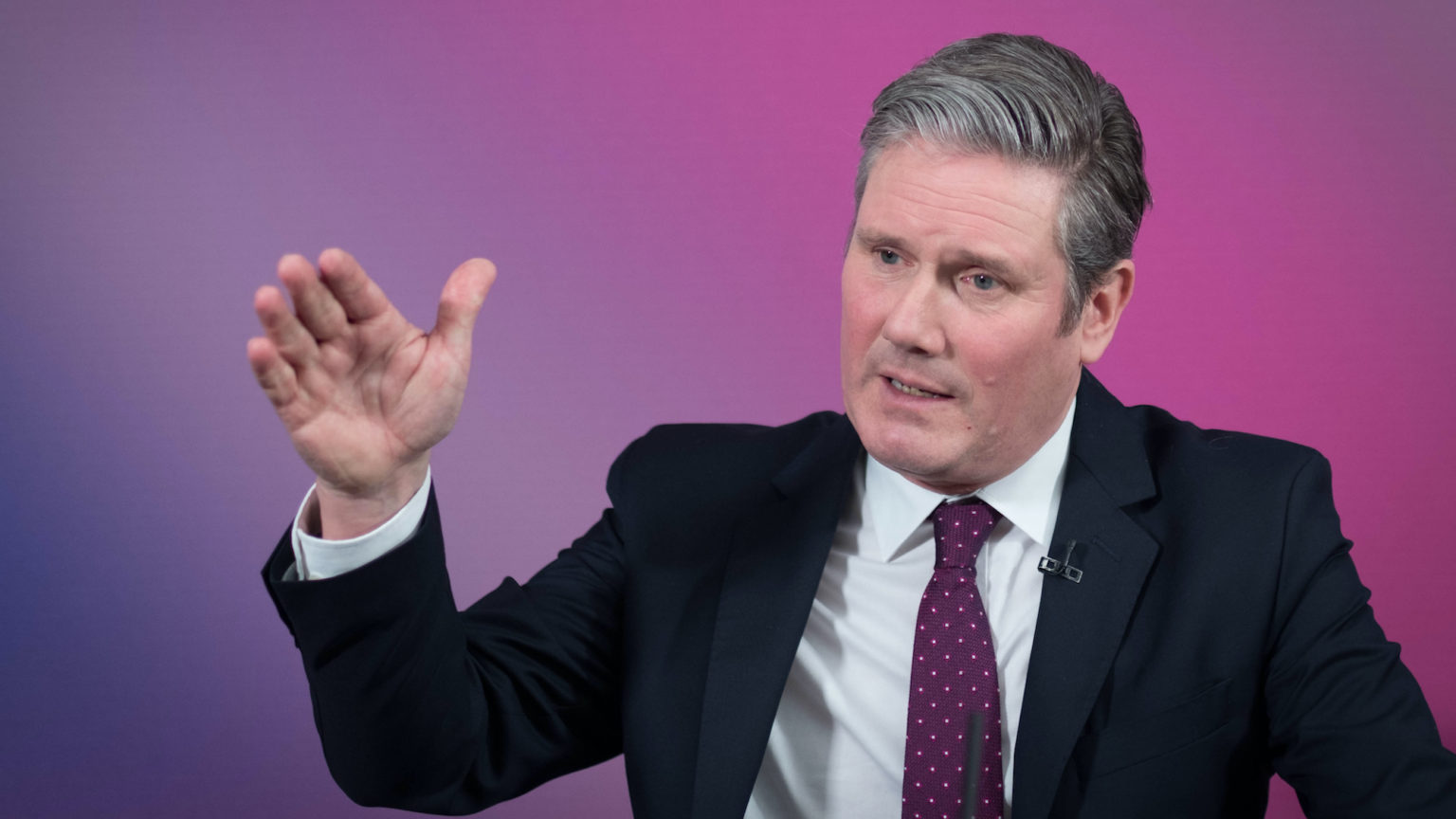 This week education secretary Gavin Williamson introduced plans to strengthen freedom of speech protections in universities. He wants to establish a 'Free Speech Champion', empower the Office for Students to sanction breaches of academic freedom, and introduce a new duty for higher-education providers to 'actively promote' freedom of speech.
While free-speech problems on campus come to a head over high-profile 'cancellations', these are only the tip of the iceberg. Every time an Amber Rudd or a Jordan Peterson is disinvited, after faculty caves in to the Twittermob, this has a broader 'chilling effect' on both academics and students, who fear that the same may happen to them.
This is one reason why, quite apart from its substantive impact, the legislation is a powerful and important symbol in itself. When an academic weighs up sharing an unpopular view, they know they have the hard-won intellectual tradition of Milton, Locke and Mill firmly behind them. We can all be proud of the liberal, democratic British culture championed by these great thinkers.
Responding to the legislation puts Labour in a bind. The most obvious line is to say that the Tories' free-speech concerns are a storm in a teacup, a cynical ploy designed to paper over the cracks of their more substantive policy failures. Yet inveighing against empty symbolism is a difficult path to tread when empty symbolism is the bread and butter of Labour's woke left.
Consider a recent performance by former shadow justice secretary, Richard Burgon, on the BBC's Politics Live. Asked whether he thinks 'women' or 'people' should be referred to in maternity-leave legislation, he said: 'I saw the Daily Mail making much of this row about the wording today, and that made me somewhat sceptical about whether or not this is the key issue… the key issue is in relation to maternity pay.'
He is quite right that the wording is trivial. Which is why he should have simply given the commonsense answer – that maternity is about women, not people – and then continue holding the government to account on what matters. Instead, he spent an excruciating three minutes carefully avoiding the question so as not to upset his woke base. The story became about Burgon and his language, not the important issue at hand.
This story repeats itself time and again in today's febrile news climate. A 15-strong Landmark Commission to 'improve diversity in the capital's public spaces', debates on the 'racial consequences' of Churchill, or whether footballers should take the knee – all are trivial. There are many real injustices in this country, and not one of them will be solved by virtue-signalling.
Reacting to Williamson's free-speech proposals this week, Kate Green, Labour's shadow education secretary, was at least aware that substance trumps symbolism, noting that 'students are worrying about when they can return to campus, how to pay their rent and how they will get a job'. She is right that the free-speech issue is expedient for the Tories. But this is why Labour needs to distance itself from the woke side of that debate as fast as possible.
In pursuing the culture war, so-called progressives are allowing the Conservatives to portray themselves as defenders of British values and British culture. And on many issues, they have been handed the moral and intellectual high ground. Free speech in our universities is a cornerstone of our democracy and should indeed be defended. An equalities agenda focused on class not race, as equalities minister Liz Truss has suggested, would be both fairer and more effective. And no self-confident nation should cave to outrage mobs of any kind.
Positive signs came recently from a leaked Labour memo, which suggested that 'displays of patriotism are needed to reinforce that the party had changed'. Its modest proposals – including that Sir Keir appear more often with the Union flag – were hardly a frothing revival of ethno-nationalism. Yet prominent Labour MP Clive Lewis promptly denounced this approach as 'Fatherland-ism', saying 'there's a better way to build social cohesion than moving down the track of the nativist right'.
Lewis – along with much of the modern left – fails to differentiate between a racist ethno-nationalism and the patriotic civic pride which all countries need if they are to be united. 'In order to have a democracy', argues Ghia Nodia, a scholar of nationalism, 'you need a community of people who want to have a common political future and common political institutions. This requires some kind of horizontal solidarity of trust, or what we call "common ground".'
The Tories' cronyism and corruption is an unworthy blemish on our nation's storied reputation. In one of the richest countries in the world, having record numbers of families relying on food banks is a disgrace. But Labour is obsessed with empty symbolism. Why is Sadiq Khan fiddling trying to rewrite London's street names while our historic capital is beset by knife crime?
Starmer must not shy away from national pride, and must face down the woke ultras in his midst. The culture war is one Labour cannot win.
Laurie Wastell is a political science graduate student and a writer.
To enquire about republishing spiked's content, a right to reply or to request a correction, please contact the managing editor, Viv Regan.