Children need their own internet
Kids need safeguarding from explicit content. But adults must have freedom of speech.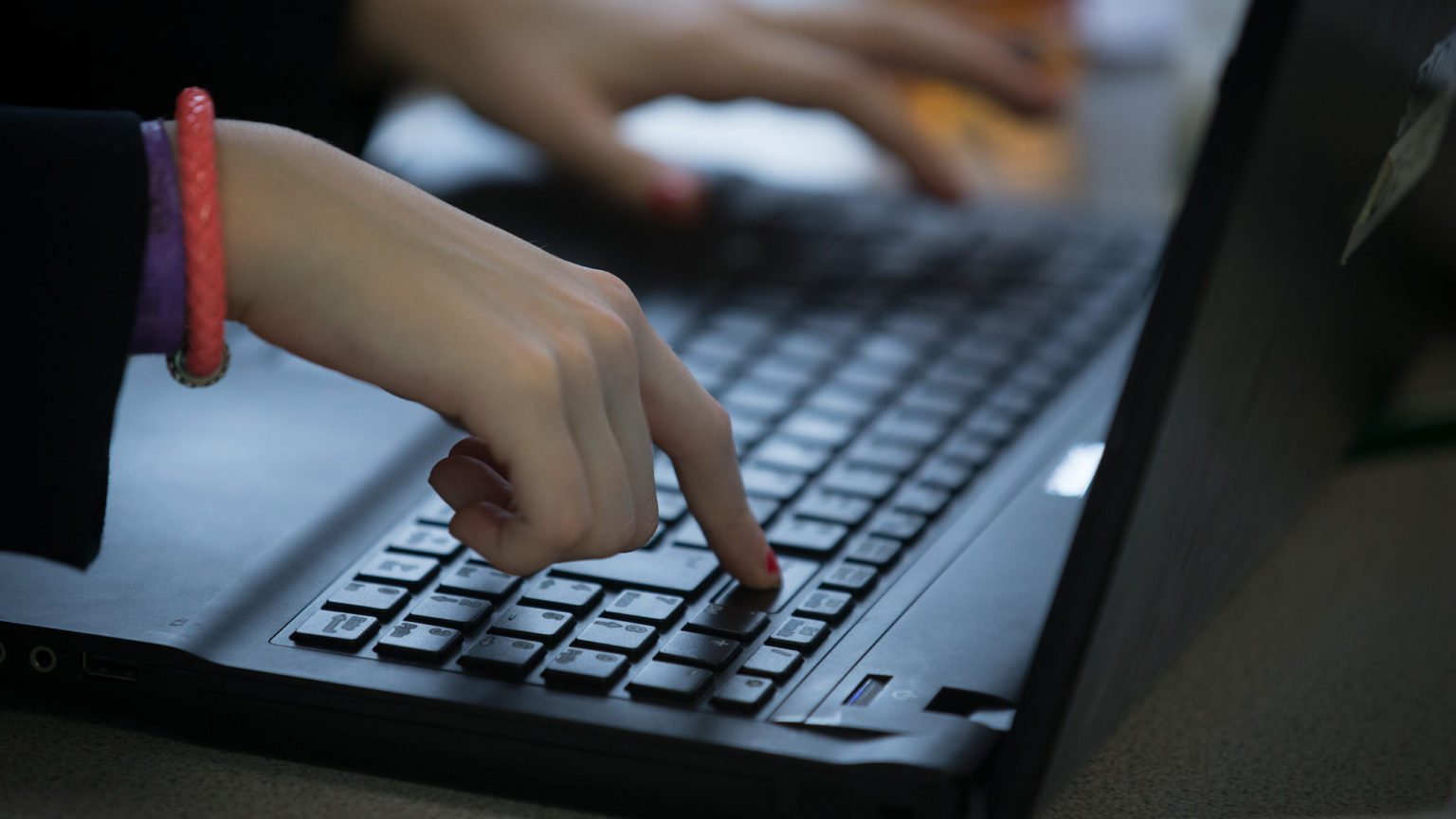 The rise of social media has allowed people to share information like never before. Both political messages and harmful content spread much further and more quickly than in the past. Adults can protect themselves from this – should they wish to – through their own individual agency. But is the same true for children?
Facebook, Twitter and Instagram are not just used by teenagers, but increasingly by younger kids, too.​ ​This creates a challenge for free speech. The young are not usually expected to be self-reliant and fully exposed to the outside world. Is it right, then, that 12-year-olds can now find unfiltered, graphic content and extremist views online?
In many universities, trigger warnings and safe spaces have proliferated. But in debates about free speech for young people, there is too much focus on millennials and Generation Z. And in today's media age, there is less and less separation between young adults and kids.
There seems to be a desire to extend protections usually associated with childhood to young adults, preserving a lack of individual agency. But there is a simultaneous trend in which children are granted, through social media, the means to become more exposed to adult content than ever before – without much guidance or outside intervention. This seems a gross contradiction. We need to protect children. But we do not want to blur the lines by extending childhood into adulthood. We do not want a state of confusion over when children can be expected to grow up.
The main argument for free speech on social media is that we should all have the ability to choose. People should rely on their own common sense to filter out content that they deem unacceptable. Otherwise, we become reliant on the moral judgement of others. But the presence of children on social media complicates things. It means there are many social-media users who have not yet developed the skills required to process and discard extreme and distressing content.
Even among adults, free speech on social media is widely contested. The ability to broadcast views and influence a wider sphere of society should generally be embraced, not only because it encourages greater discussion, contestation and scrutiny of ideas, but also because the alternative is much worse. That alternative is a world where the power of an individual to share his or her opinions is limited and media monopolies decide what can be said.
As a society, we value the education and development of children over their individual agency. We therefore need to create distinct online spheres for adults on the one hand and children on the other. But that does not mean we need to restrict the autonomy of adults.
The idea that society in general needs to be protected from speech and ideas is a harmful one. Generation Z is in danger of following the millennials' lead, demanding protection in universities and workplaces, defeating the purpose of education and hampering the development of independence. These demands create an atmosphere of suppression and conformity which informally defines ideas as right or wrong. To reinforce this trend would disproportionately restrict minority opinions, creating a castrated educational environment where only the leading views of the day are allowed to be heard.
Hostility online is causing a fear of free speech – it is not surprising that many young people are scared of having an opinion. They are growing up in an age where there are huge consequences for saying the wrong thing, where employees have been fired for 'offensive' social-media posts.
To solve this problem, then, we must allow for broader scope for discussion from a younger age, to create an atmosphere where it is okay to have a political opinion – and not just one that follows the status quo. We must find a way to do this while also protecting kids from harmful content.
We need to create a 'safe space' – not as it is usually defined, but in the sense of a place where political opposition and opinion will be heard and not silenced, with limits and precautions in place to stop children being exposed to the most disturbing, graphic and manipulative aspects of social media.
All young people need to learn that the world is not a rosy place. But to try to do so at an age when they are still unable to make sense of distressing images and messages online would be a mistake. Children do not enjoy the same freedoms as adults in the real world, so why should they online? Let's have free speech for those who are old enough to be entitled to it, while also recognising the need to protect kids.
Overall, we need to strike a balance. Children need to be given space and agency to find their feet online and understand the ways people communicate. However, they should be protected from the darkest avenues of the web. This should not last beyond the age of innocence and must run alongside kids' exposure to the outside world. This will help us move away from the growing culture of fear around having an opinion. It will allow us to prevent the development of further generations of conformist politics. And it will create an environment in which people are held accountable through discussion and education.
We need free speech. But let's ensure the young feel able to participate actively online – so that they can hold, share and defend opinions of their own.
Emma Gilland is a Year 12 student and co-author of The Corona Generation: Coming of Age in a Crisis, written with Jennie Bristow and published by Zero Books. Buy it here.
To enquire about republishing spiked's content, a right to reply or to request a correction, please contact the managing editor, Viv Regan.