Why won't British liberals stand up for liberal Muslims?
A female imam in Germany discusses the controversy over Woman's Hour and the MCB.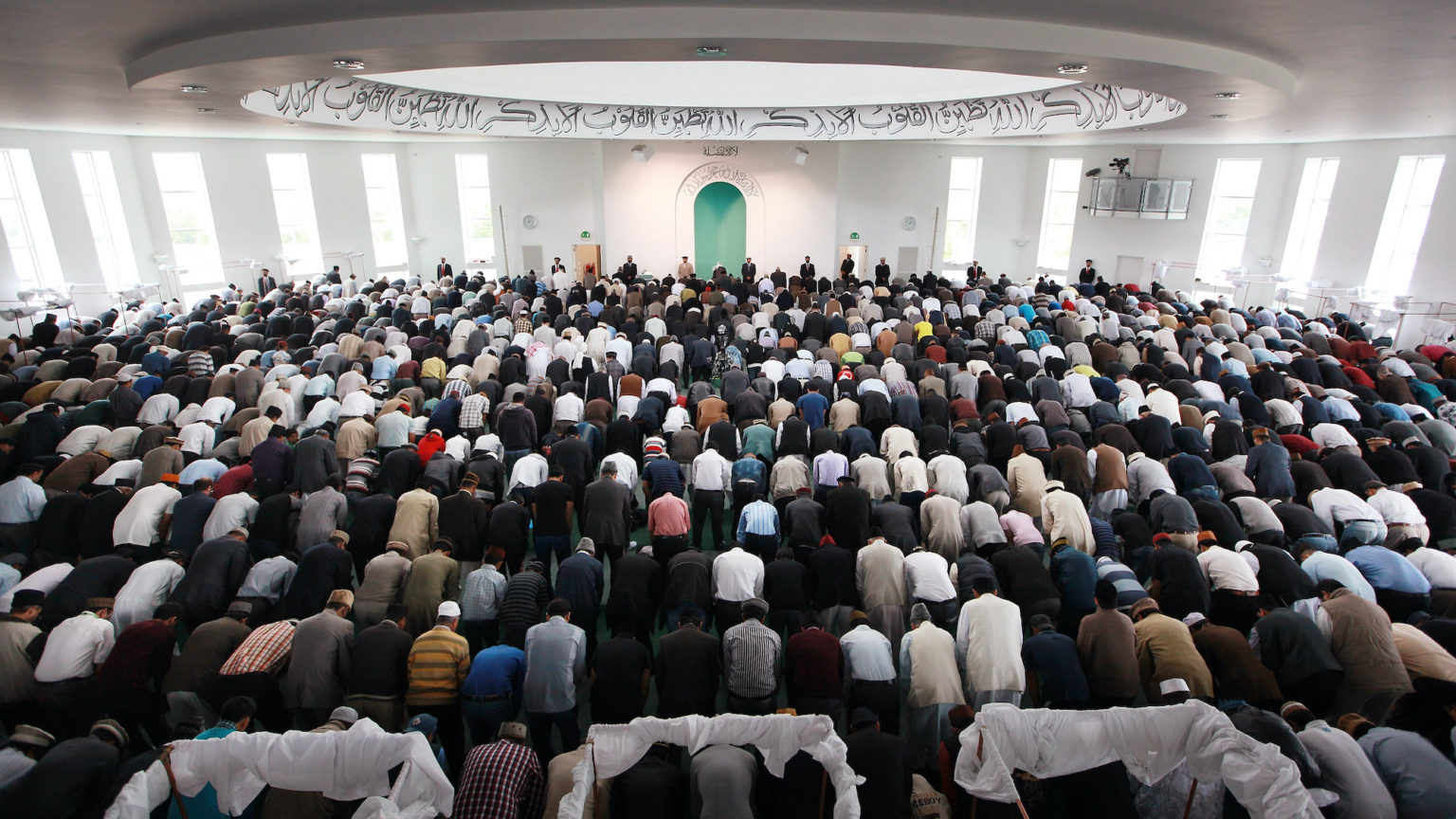 I'm used to hatred and rejection. I've needed 24/7 police protection ever since my book, Islam Needs a Sexual Revolution, was published in 2009. My social-media channels are flooded with derogatory messages and death threats. 'May Allah put you on the right path or destroy you!' is one of the kinder versions.
The abuse was at its worst when I opened Germany's first liberal mosque, the Ibn Rushd-Goethe Mosque, in 2017. I wanted people to be able to worship in a place that advocates an interpretation of Islam that reflects the values of the Western society in which I live.
I was Germany's first female head and imam of a mosque – it was a historic moment for the state and for me personally. My mosque is a holy place where women and men can pray and preach together, where the veiling of the whole face (niqab) is forbidden, and where the Koran is interpreted through a contemporary lens.
If you are looking for a reason as to why I am one of only a few female imams in Europe who dare to open and run a mosque, all you have to do is look at the reaction we have received.
A fatwa was issued by the Egyptian Fatwa Council. Diyanet, Turkey's main religious authority, which is directly run by the presidency, denounced the mosque as 'depraving and ruining religion'. It was a blatant attempt to deprive Germany's Muslim population of the right freely to exercise their religion and freedom of expression. We were denounced as terrorists and supporters of Fethullah Gülen, a preacher who is a sworn enemy of President Erdogan. It was a deliberate narrative pushed by Erdogan's party, the AKP, directly to Muslims throughout Europe: that we are a politically motivated, inherently un-Islamic movement. That, of course, couldn't be further from the truth.
So when Zara Mohammed, the newly elected and first female general secretary of the Muslim Council of Britain, refused to discuss the complete absence of female imams in the UK during an interview with BBC Woman's Hour, I was not surprised. The ensuing condemnation of Emma Barnett, the broadcaster asking perfectly legitimate questions, was even less surprising. The BBC has now deleted the clips of the interview from its social-media channels following allegations that Barnett had bullied Mohammed.
When Mohammed was elected earlier this month, she set out a vision 'to build a truly inclusive, diverse and representative body' for the MCB, which acts as an umbrella group for more than 500 Muslim organisations in the UK. So why, then, did Mohammed claim that the subject of female leadership roles within the religion, including the lack of female imams, was 'not within the parameters' of her role?
The truth is that the UK is not a welcome place for female imams like me. Our global campaign for a liberal Islam is supported by millions around the world. Our small mosque attracts several hundred visitors a month, and that is growing. The demand in the UK – home to some three million Muslims – in particular has been so great that I have explored sites in London to open a liberal mosque, as I announced to the British press in 2017. I regularly tour the UK to give speeches, and lead talks, for liberal Muslims and defenders of freedom of speech. I am grateful for the support of many members of the British parliament, including Lord Pannick, Lord Patel and Lord Carlile QC.
And yet, three years on I have been unable to open a liberal mosque in London. I am even aware of female imams in the UK who will only meet in private with closed groups. Why? The same British Muslims who champion in private our campaign fear being targeted and persecuted for their beliefs if that support were made public. They fear the response of 'community groups', as well as the response of proponents of political Islam. But as former home secretary Sajid Javid has put it, the MCB does not represent British Muslims. This is despite the patronage and credibility afforded to it by a disinterested media.
Islamism in its more extreme form guides Hamas, the Muslim Brotherhood and even ISIS. Its aim is to achieve an Islamic state through political action or violent struggle. It is an ideology that segregates people based on sex, divides communities along religious lines and fuels hatred and suspicion of open discussion and debate on contemporary values.
Islamists like those in the Muslim Brotherhood have spent years inserting themselves into UK politics and media. As a result, instead of elevating liberal voices in Islam we have seen regression. The UK has overseen a significant growth in the funding of religious and educational institutions by charities and entities from Qatar and Turkey. In December 2019, President Erdogan opened an eco-mosque in Cambridge to much fanfare, particularly by the BBC. Yet in the same trip he addressed a rally of supporters of his party in London, and met with two prominent Islamists with links to Hamas. These are the very same states who want to shut me down.
Today, more than ever, we need to look at the future of Islam. President Macron has bravely attempted to lead this debate, looking in particular at Islam's integration into the West and highlighting the dangers of allowing Islamists to create a state within a state. France's Muslim leaders recently approved a new charter rejecting fundamentalist doctrines like Islamism and accepting secular values. The charter is central to President Macron's campaign against Islamist separatism. It also requires all imams to sign the charter. This is a sea change in supporting religious freedom and in tackling Islamist extremism. Which is why I have to ask: where is the UK?
Moderate religious voices need to be encouraged and supported. Unfortunately, unlike me, they cannot rely on 24/7 police protection – and the 2020 terror attacks across Europe will discourage many from speaking up. But the immediate steps being taken in France and elsewhere can give us courage. I want them to be met in equal force by progressive, liberal Muslim voices who are championed and supported by the state apparatus.
Asking difficult questions, including why there are no female imams in the UK who publicly preach and run mosques, is an integral part of this process. It is not bullying, and it is certainly not Islamophobic – a blasphemy law that has long been part of the Islamists' agenda.
Because if we are attacked by liberals on the left and extremists on the right, will there be anyone left to stand up for us?
Seyran Ates is an imam, lawyer, global human-rights campaigner and founder of Germany's first liberal mosque, the Ibn Rushd-Goethe Mosque.
To enquire about republishing spiked's content, a right to reply or to request a correction, please contact the managing editor, Viv Regan.