We can't let wokeness conquer the Church
Many in the clergy now prefer critical race theory to Christianity.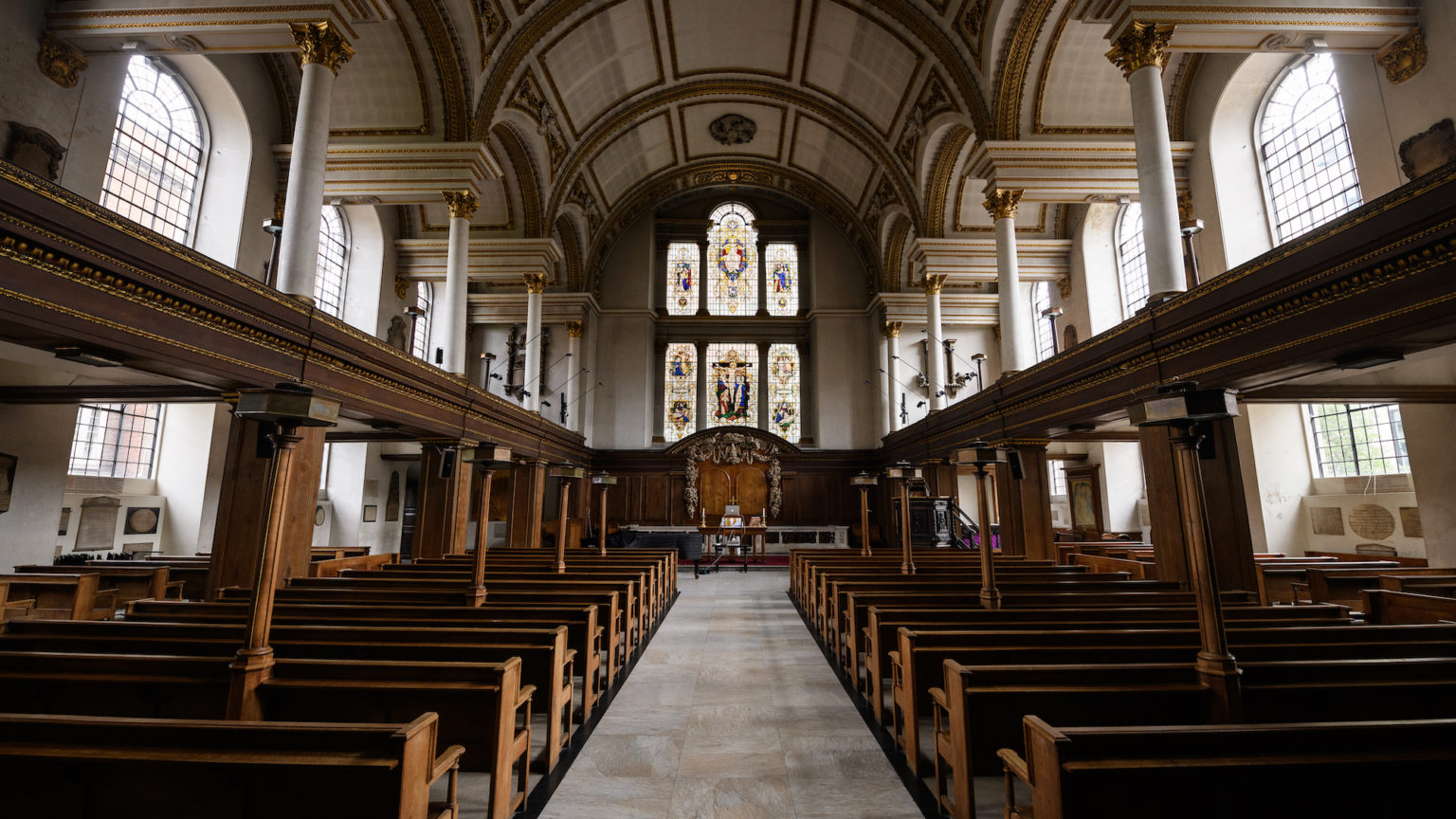 Captain Sir Tom Moore is a national hero. Not only for serving our nation in the Second World War, but also for his courageous efforts to raise over £30million for the NHS in the run-up to his 100th birthday, during the first lockdown. It should come as no surprise, then, that when a contrarian clerk in Holy Orders dismissed Moore's efforts, it would cause a bit of a ruckus. In fact, the more cynical among us might even say that was the point. Insulting the memory of a national treasure before the release of your new book is certainly one way of raising your profile.
During the national discussion about the appropriate way to honour Captain Sir Tom's memory, the Reverend Jarel Robinson-Brown, a new curate in the Church of England, tweeted: 'The cult of Captain Tom is a cult of white British nationalism.' And that was his reason for 'not joining the national clap' in his honour. Given that the majority of the country is favourable to Moore's efforts, that's a lot of people who Robinson-Brown has written off as members of a racist cult. Of course, if a white clergyman had made such sweeping statements about black Britons, essentially branding them evil, this would be clearly understood as racism. The outrage would be insurmountable. Rightly so, you might say.
Robinson-Brown epitomises the Church of England's slide into wokeness. For instance, he recently wished 'A blessed Sunday to everyone except Boris, Priti and all other oppressors!'. The language of 'oppressors' is straight from the critical race theory playbook. Even if the government was somehow oppressing Robinson-Brown, his message is hardly in-line with Christ's instruction to 'Love your enemies, bless them that curse you, do good to them that hate you, and pray for them which despitefully use you, and persecute you' (Matthew 5:44).
Following a large backlash in the media, Robinson-Brown apologised 'for the insensitive timing and content' of his tweet. Any good Christian would surely accept his apology and forgive him for his mistake. Cancel culture is very real, as the left is finally discovering for itself. Those of us who were upset by his comments shouldn't be asking for his head on a platter.
In a statement, the Diocese of London labelled Brown's comments 'unacceptable, insensitive, and ill-judged'. It is also conducting a review into the comments.
Many woke clergymen took issue with this statement and have closed ranks, attempting to get #IStandWithJarel trending on Twitter. The London Diocese then issued a second statement, painting Robinson-Brown as the victim in his own drama. Robinson-Brown identifies as black and gay, and that gives him a couple of points on the hierarchy of victimhood. The Church has essentially tried to argue that fierce criticism of Robinson-Brown's comments was racist and homophobic.
Herein lies the problem with identity politics and why it should have no place within the Church. Robinson-Brown's message was clearly divisive. It was not the Good News he has sworn to proclaim. His comments should be condemned, not condoned. A person's ethnicity and sexuality should not have any impact on the morality or validity of their words.
We then saw the 'white saviour' complex kick into overdrive. Woke white priests were determined to paint Robinson-Brown as the victim. Any white person who engaged in the conversation was cast aside as racist or homophobic. Being a person of colour myself, I attempted to challenge a few of the priests who stood in solidarity with Robinson-Brown's message. The race card doesn't work on me. Without it, they had no reasonable argument. Instead, the woke clergymen assumed the fetal position, blocking me and locking their accounts, hoping the issue would go away.
The Church Times – which for those who don't know, might as well be a Guardian supplement – issued a response of its own in support of Robinson-Brown. Again his race was highlighted – even though it has nothing to do with the rightness or wrongness of his views. The Church Times also republished some of his old essays and podcasts he featured on, capitalising on the scandal.
The Church of England has a decision to make. It could stand up for Christian values and focus on Christian teachings, or it could continue down the path of wokery and identity politics. The inevitable conclusion of this would be the death of the Established Church. How the Church reacts to this case will tell us a great deal. Either it is acceptable to divide people by race, depending on how they identify and their position on the hierarchy of victimhood, or racism in all forms is unacceptable, and we should instead be spreading the Good News of the Gospels, uniting people under the love of Christ. I pray the Church makes the right decision, but I'm not entirely hopeful.
How can the salt-of-the-earth Englishman turn to his Church for moral guidance when the Church is abandoning Christian morality in favour of woke identity politics and critical race theory? We can't, and that is why congregation numbers are falling. The Church's only answer to this is impenetrable management jargon. It is also surely no coincidence that the Church is firing hundreds of priests while hiring diversity and inclusion specialists.
Robinson-Brown has done us a favour in highlighting just how far the Church has fallen. This is a battle between wokedom and Christianity. Readers of the Bible will know good conquers evil in the end, but who will win this current battle is anyone's guess.
Saying that, we absolutely must forgive Robinson-Brown. That isn't to say he wasn't wrong – he was entirely in the wrong. The Church needs to recognise that, but without forcing him from his job. It is not our place to judge him, and we certainly shouldn't send him abuse on social media. The Church of England needs to draw a line under this obsession with woke culture and return to Christ. We need to stop focusing on the things that divide us and come together under the things that unite us.
To enquire about republishing spiked's content, a right to reply or to request a correction, please contact the managing editor, Viv Regan.