Italy's next unelected prime minister will be…
The prospective appointment of Mario Draghi is another blow against democracy.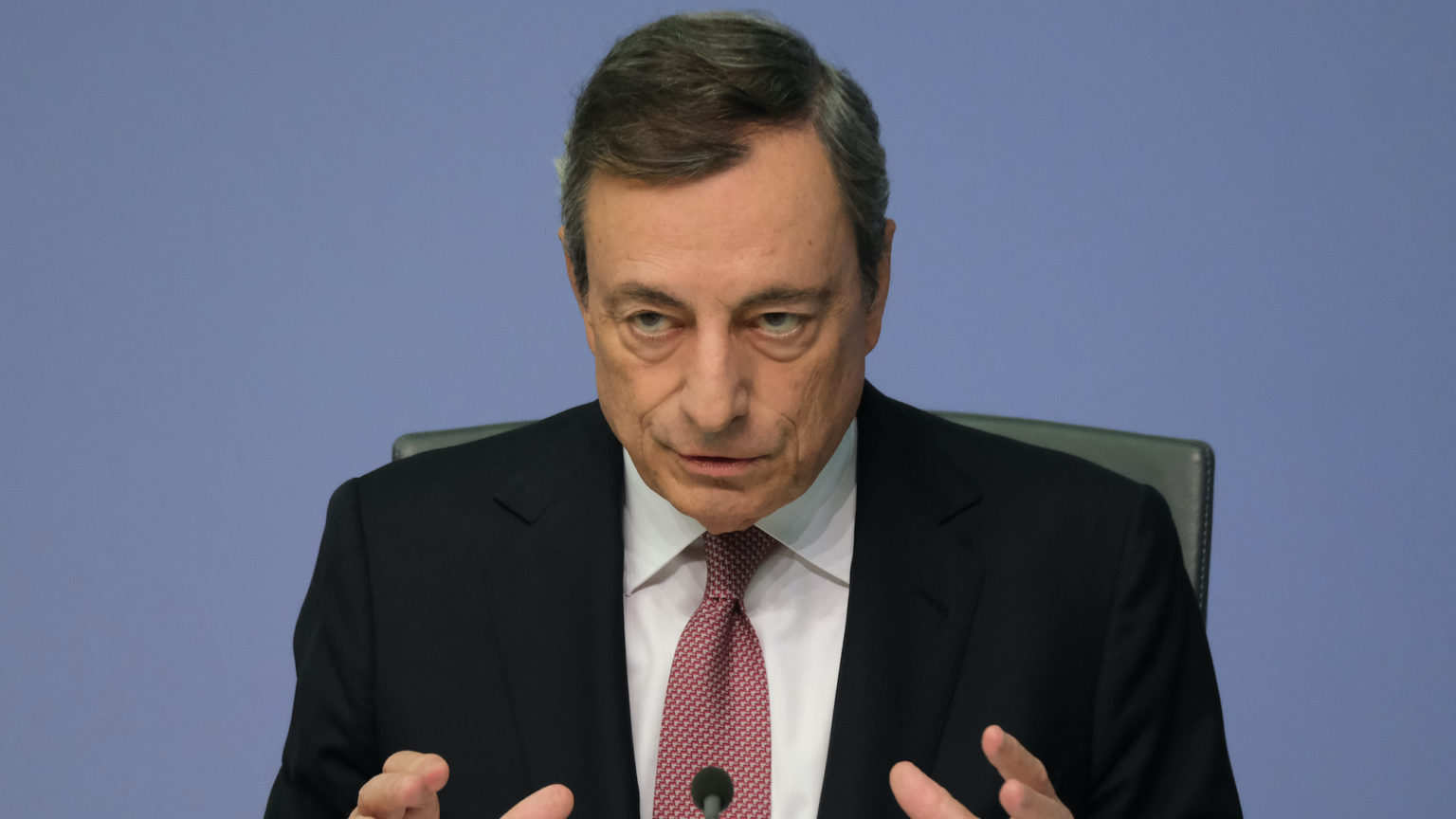 Following the fall of Italy's government on 13 January, Italy's president Sergio Mattarella asked the former president of the European Central Bank, Mario Draghi, to become prime minister. Draghi is now in talks with Italy's political parties in an attempt to gain sufficient backing from the lower and upper houses of parliament to form a government.
Draghi immediately received the backing of Forza Italia and former prime minister Matteo Renzi's Italy Alive party – the party that triggered the fall of the last government when it withdrew its support.
Renzi's support for Draghi is not a surprise. He has known him for many years, and only withdrew Italy Alive's support from the previous government when he was convinced Draghi would step in, according to two unnamed officials.
Nevertheless, Draghi still faces significant challenges in his effort to form a stable government. This will be Italy's 69th since the end of the Second World War – on average, that is one government every 13 months. To form a government, Draghi will need the support of at least one of the two larger parliamentary parties; namely, the League or the Five Star Movement.
Both initially indicated they would not join a government led by Draghi. But after talks on 6 February, both gave Draghi conditional backing. This is particularly striking in the case of the League, which has indicated its willingness to work with a staunchly pro-EU prime minister despite its own Eurosceptic leanings.
Other parties have also gone against their grain in supporting Draghi. For instance, the Democratic Party, the small Free and Equal group and, of course, the Five Star Movement, have all ignored their concerns about social justice in order to support a former banker responsible for instigating austerity in Italy.
There remain many issues to sort out, with talks between Draghi and various parties continuing this week. The right-wing Brothers of Italy party, for instance, has opposed Draghi so far.
Some, such as president of the Campania region Vincenzo De Luca, have presented Draghi as Italy's saviour. Such accolades build on the claim that Draghi, as then president of the European Central Bank, was the saviour of the Eurozone when it faced collapse in 2012. Indeed, he was lauded for his statement that he would do 'whatever it takes' to save the euro. In particular, Draghi is often praised for convincing the German government to back the euro and for stopping financial speculation on sovereign bonds.
However, as ECB president between 2011 and 2019, Draghi also oversaw a severe post-financial crisis austerity regime across southern Europe. Indeed, in 2011 he was a signatory to a letter sent to the Italian government demanding the imposition of tough austerity measures. (These measures were implemented by ex-EU commissioner Mario Monti – and his team of unelected experts – who the EU effectively appointed as prime minister in 2011.)
Then, in 2015, the ECB, under Draghi's leadership, cut off liquidity to banks in Greece during the country's debt crisis. This was an attempt to force Greece to comply with the EU's stringent austerity demands.
Indeed, Draghi has quite the professional history. He was director general of Italy's Treasury in the early 1990s, when Italy was forced out of the European exchange rate mechanism. He aso devalued its currency and spearheaded privatisation programmes that drove down wages, and led to increased unemployment. And as governor of the Bank of Italy between 2006 and 2011, he signed off on the bank Monte Paschi's huge takeover of a rival at the peak of the financial crisis – a deal that eventually left the world's oldest lender mired in scandal and bailouts. The Monte Paschi fiasco is reckoned to have cost Italian taxpayers over €20 billion.
So Draghi's appointment as the first banker prime minister since Monti is worrying from an economic and financial perspective. But perhaps more importantly, it is also deeply undemocratic. Draghi is yet another unelected, non-party prime minister. Since the fall of the so-called First Republic in the 1990s, there have been so many non-elected prime ministers that they are starting to become the norm.
The last leader of a party to become prime minister through the traditional democratic means of a General Election was Silvio Berlusconi in 2008-11. That was before his government was undermined through the intervention of EU leaders and Italy's former president Giorgio Napolitano.
So, if Draghi manages to form a government, it will be another unelected administration. And, given his history, he will undoubtedly strengthen the EU's domination over Italy.
Dominic Standish has a PhD in the sociology of risk and is the author of Venice in Environmental Peril? Myth and Reality. He is also a TV and radio commentator on Italian politics. Visit his website here and follow him on Twitter: @domstandish
To enquire about republishing spiked's content, a right to reply or to request a correction, please contact the managing editor, Viv Regan.