What's really driving Labour's patriotism problem
Labour doesn't hate this country, it just hates the people who live in it.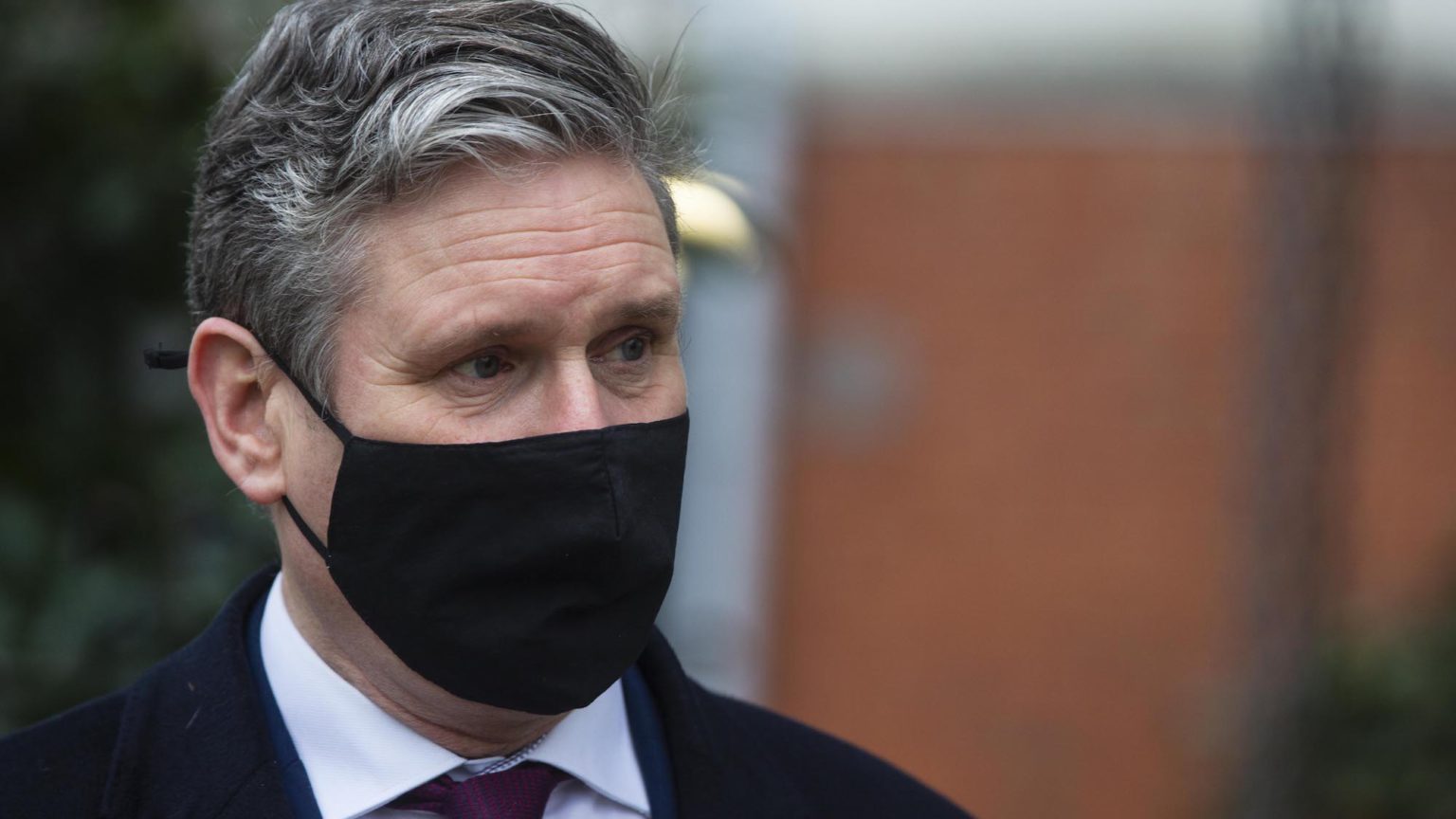 Not for the first time, I can't work out which of Labour's two warring factions is more tragic.
On one side you have the Starmerites, who are apparently convinced that sticking the Union flag on the Labour letterhead and mouthing some platitudes about patriotism is a surefire way to win back Red Wall voters. On the other, you have the left-wingers, formerly known as the Corbynistas, who seem to think doing so is not the cringey rebranding exercise that it is, but a sop to the forces of racism.
Indeed, Labour's unending patriotism debate – sparked this week by an internal strategy presentation that was leaked to the Guardian – reminds us that for all Labourites' infighting, when it comes to being woefully out-of-touch they are as one.
Patriotism has been a hot-button issue since Labour's historic defeat at the 2019 election, in which it lost many of its former heartland seats in the Midlands and the North leading to its worst result since 1935. According to pollster Lord Ashcroft, Labour defectors at the last election lamented what they saw as then leader Jeremy Corbyn's 'lack of patriotism'.
This puts Corbyn and his party out of step with a clear majority of voters. A recent YouGov poll found that 61 per cent of the UK public say they are 'very' or 'fairly' patriotic. And for all the blather about patriotism being code for racism, many ethnic minorities don't seem to have got the memo. As British Future director Sunder Katwala has pointed out, ethnic minorities tend to feel slightly more British than their white counterparts.
That British patriotism and national identity appear to be increasingly benign and ethnically inclusive phenomena makes the revulsion they provoke from certain Labourites even more absurd. One unnamed Labour staffer told the Guardian that watching the now-leaked patriotism presentation put him in mind of the recent storming of the US Capitol, and mad old Clive Lewis MP likened the strategy to 'Fatherland-ism'.
Breathless reactions like this would lead you to believe leader Keir Starmer was being advised to go full-on blood-and-soil. In reality, the worst the presentation recommended was that he make 'use of the [Union] flag, veterans [and] dressing smartly'. In response, Labour officials reportedly sent out edicts to 'prioritise the Union Jack header images' on promotional materials.
Where Starmer's critics do have a point is in how cringey and inauthentic all this is. At the start of his leadership, Starmer said Labour should not 'shy away from displaying national pride' and touted himself as a patriot. Yet the statement his spokesperson has put out in response to the presentation leak this week is so hedgy that it has somehow been written up as both a defence of the strategy (in the Guardian) and a denial of it (in The Times).
Labour's patriotism problem now seems baked in, despite the change of leadership. This is striking, given Labour's most consequential leaders had no problem speaking its language, and patriotism today is not the carnival of imperial nostalgia some seem to think it is. The NHS, an institution closely associated with the Labour Party, often tops polls of what makes Britons most proud to be British. Still, routine chatter over the years about the need to carve out a modern, 'progressive' patriotism has never gone anywhere.
One can't help but think that the real issue here is less Labour's (obvious) discomfort with patriotism, and more its discomfort with ordinary people. The two at least are interlinked. As Labour has drifted away from working people, its ranks drawing more and more from the metropolitan middle classes, so it has become increasingly alarmed at the national identity which many of its former constituents still hold to.
The sacking of Emily Thornberry from the Labour frontbench in 2014, after she snobbily tweeted that photo of a house draped in the St George flag with a white van parked outside, reminds us that hysteria about nationalism goes hand in hand with plain old snobbery.
Starmer may not be as explicit as Thornberry, or the more hysterical Corbynistas, in his distaste for ordinary people. But as Jeremy Corbyn's Brexit secretary, and chief architect of his party's second referendum policy at the last election, he did front Labour's campaign to overturn millions of working-class people's votes. He was the posterboy for a policy that basically said they were fools who shouldn't be indulged.
The problem here isn't so much that Labour hates this country — it's that it hates the people who live in it.
Tom Slater is deputy editor at spiked. Follow him on Twitter: @Tom_Slater_
To enquire about republishing spiked's content, a right to reply or to request a correction, please contact the managing editor, Viv Regan.