Double-masking: double the virtue?
The cult of the face covering has led to a masking arms race.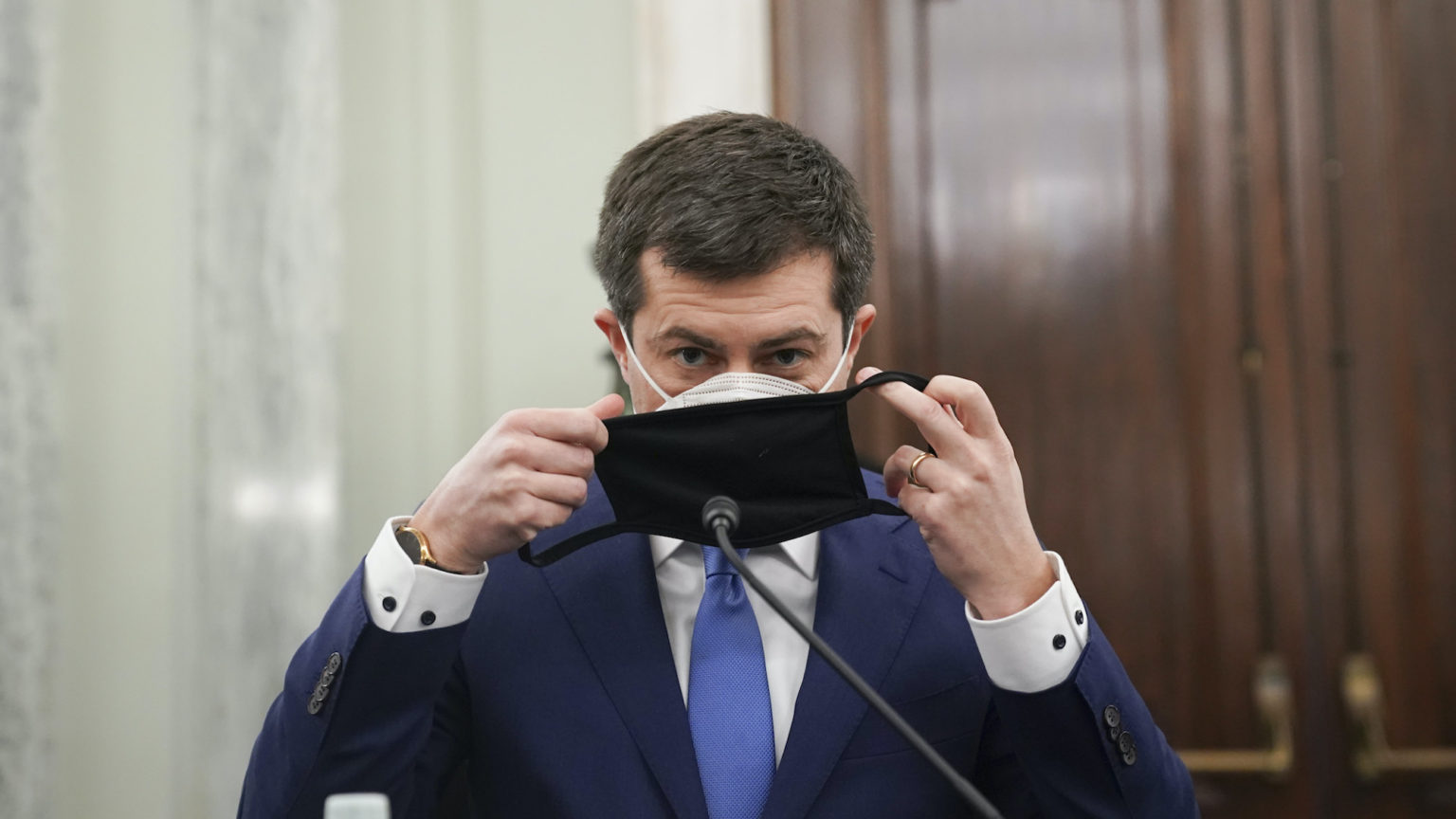 Face masks have become ubiquitous during the pandemic. Most people view them as a practical precaution. But a small few have embraced the mask a little too enthusiastically, treating it as a symbol of virtue and self-righteousness.
Last month, the bastion of bien-pensant liberalism, the New York Times, called for everyone to wear not just one mask, but two. 'Two masks are the new masks', apparently. 'Double-masking is a sensible and easy way to lower your risk when you have to spend more time around others – in a taxi, on a train or plane, or at an inauguration', wrote wellness writer Tara Parker-Pope.
Double-masking is a sensible and easy way to lower your risk.https://t.co/BjNGYC2TwR

— The Upshot (@UpshotNYT) January 26, 2021
Parker-Pope was inspired by the sight of Democratic presidential wannabe Pete Buttigieg and his husband both wearing two masks each at Joe Biden's inauguration. And while others watching the ceremony were – allegedly – thrilled by Kamala Harris's 'power purple' coat, 'the fashion trend that most excited [Parker-Pope] was the double mask!'.
Within days, Anthony Fauci, chief medical adviser to the president, had endorsed the double-mask. 'It just makes common sense that it would be more effective', he told NBC News' Today.
Reporting on Fauci's endorsement, CNBC upped the ante even further, producing a graphic extolling the benefits of triple-masking.
I put on 17 masks yesterday and have now achieved immortality pic.twitter.com/aw6SnNCzST

— David Burge (@iowahawkblog) January 27, 2021
Fauci has since flip-flopped on the issue. Last Thursday, he admitted there was 'no data' behind the 'two masks' idea. But today, he said it was possible the CDC would recommend double-masking if studies showed it to be effective.
But it would be naive to think the media's push for double-masking is really about its potential health benefits. Since the start of the pandemic, mask-wearing has been refracted through all the usual culture-war tropes.
For instance, the same New York Times which is campaigning for double-masking has declared that 'mask-slipping' (allowing your mask to fall below your nose) is the new 'man-spreading'.
During the 2020 election, the media reported polling suggesting that mask-wearing could be linked to voting intentions, with 'deplorable' Trump supporters more likely to shun the mask. Those who are seen without masks are apparently worthy of expulsion from polite society. Tales of aggressive mask-enforcement – not just by police, but by self-righteous members of the public – are rife.
It's hard not to conclude that the double-maskers are just trying to signal double the virtue.
Picture by: Getty.
To enquire about republishing spiked's content, a right to reply or to request a correction, please contact the managing editor, Viv Regan.