So much for white privilege…
New data show that poor white teens are the least likely group to attend university.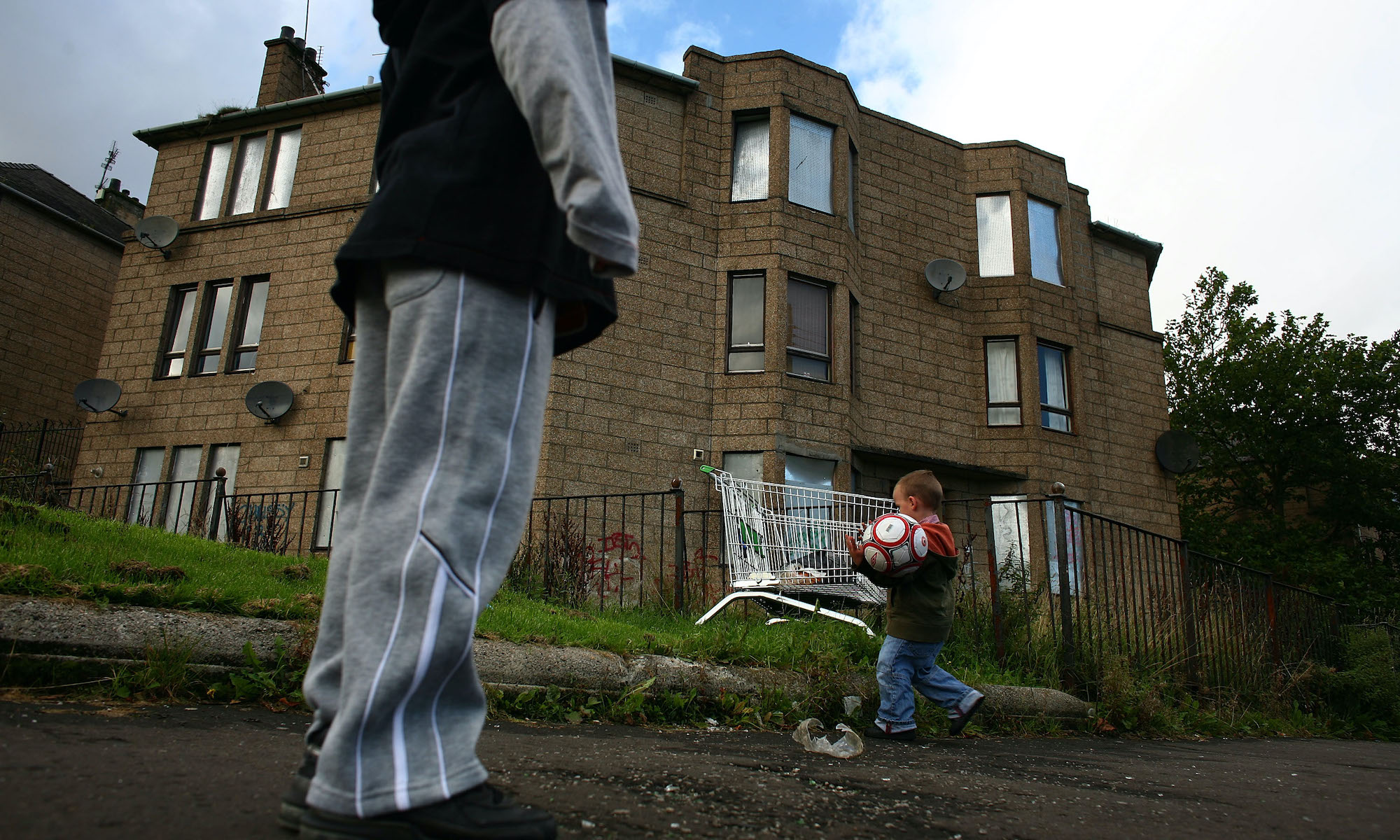 The Office for Students (OfS) claims that 'poor white teens' are being 'left behind' by not going to university.
Chris Millward, the director for fair access and participation at the OfS, looked at a 'combination of factors such as race, poverty and place' and identified 90 per cent of those young people in the lowest higher-education-participation quintile as white British. These young people also either received free school meals or grew up in neighbourhoods with low HE-participation rates.
The key word in Millward's classification, 'poor white teens', is 'poor'. Millward might have used the term working class instead. He says he did not because that category can be confusing given the 'complex mix of working and living patterns, income and wealth'.
Nevertheless, it is clear from the OfS findings that young people's socio-economic background, their access to resources and the wealth of their neighbourhoods all contribute to their ability or otherwise to enterhigher education.
The stats are telling. While 40 per cent of white British kids go to university, only 16 per cent on free school meals go. In comparison, 59 per cent of Black African and 73 per cent of Asian Chinese kids on free school meals continue their education after secondary school. As writer Kenan Malik has pointed out before, class is important. 'African-Caribbean, Pakistani and Bangladeshi migrants to Britain have come largely from working-class and peasant backgrounds', he wrote. 'Indians, Chinese and Africans tend to be more middle class.'
So much for white privilege. It's depressing that it takes stats showing kids at a disadvantage in places like Hillsborough, Skegness or Great Yarmouth to prove the idiocy – and elitism – of identity politics. Proponents of the idea of 'white privilege' claim that simply not being born black opens doors and clears pathways for people to progress through life without much hardship. But as the OfS's data show, it is less about your skin colour and more about where you live and what you have access to that determines how 'privileged' or full of opportunity your life is.
In London, white kids on free school meals are going to university in much higher numbers than those in the East Midlands. You don't need a PhD in demography to understand that living in the capital city – even when you're poor – might give you access to greater educational opportunities (sports clubs, Saturday jobs, libraries, museums) than living in Mansfield or Sleaford.
An important question is not only why white working-class kids are failing to go to university, but why so many commentators and politicians think that they should; that the only path to social progression is a university degree.
University should be a place where anyone with a passion for a subject and a commitment to study can pursue his or her dreams. But that's not how it is often seen. Instead, higher education is viewed by many as a delay tactic or a tick on their CV.
What's even sadder is that for many working-class kids who do go to university, the idea that it is a ticket to a well-paid job is a con. Those who climb the ladder are still those who can accumulate social capital in other ways. Sure, they might have gone to a top university, but they also took a gap year working for charity, ran for student president, went to a secondary school that taught them foreign languages, and live a short commute from a buzzing city.
Moreover, other avenues for those who are not interested in studying at university have been neglected or closed down. In 2018, the Open University published its Business Barometer report, which revealed that the 'skills shortage' was at an all-time high. Highlighting the absence of adequate training, 91 per cent of organisations were said to have struggled 'to find talent with the skills they require'. And so with avenues open only into short-term, low-skilled jobs (often based on zero-hours contracts), many working-class kids are faced with a limited chance of earning a decent wage or pursuing a career.
Some have pointed to the desire to turn every skill, profession or trade into a degree as a block on apprenticeships and subsequent job opportunities. Back in 2013, for example, many criticised the government for ruling that prospective nurses must study at degree level instead of learning on the job – an approach that has arguably come back to haunt it as nursing-staff shortages continue to hamper the response to the pandemic.
If working-class kids suffered before the pandemic, it's clear that successive lockdowns are only going to intensify their problems. But the solution to 'poor white teens' (and, in particular, young men) falling behind is not to pack them all off to university. Instead, we need to think about how we might provide opportunities for smart young people who have very little in the way of a support network. There are no quick fixes, of course. In the long-term, we need to overhaul our education system, particularly for post-16-year-olds. And we need significantly to boost production of wealth and increase jobs in areas across the country.
Perhaps a starting point might be to call out the fear and loathing of the working-class emanating from white-privilege-peddling identitarians. Call them poor whites if you like, but it is clear that, right now, we're failing working-class kids.
Ella Whelan is a spiked columnist and the author of What Women Want: Fun, Freedom and an End to Feminism.
To enquire about republishing spiked's content, a right to reply or to request a correction, please contact the managing editor, Viv Regan.