A guide to Euro-speak
As the vaccines war heats up, here are some of the euphemisms the EU uses to disguise its true intentions.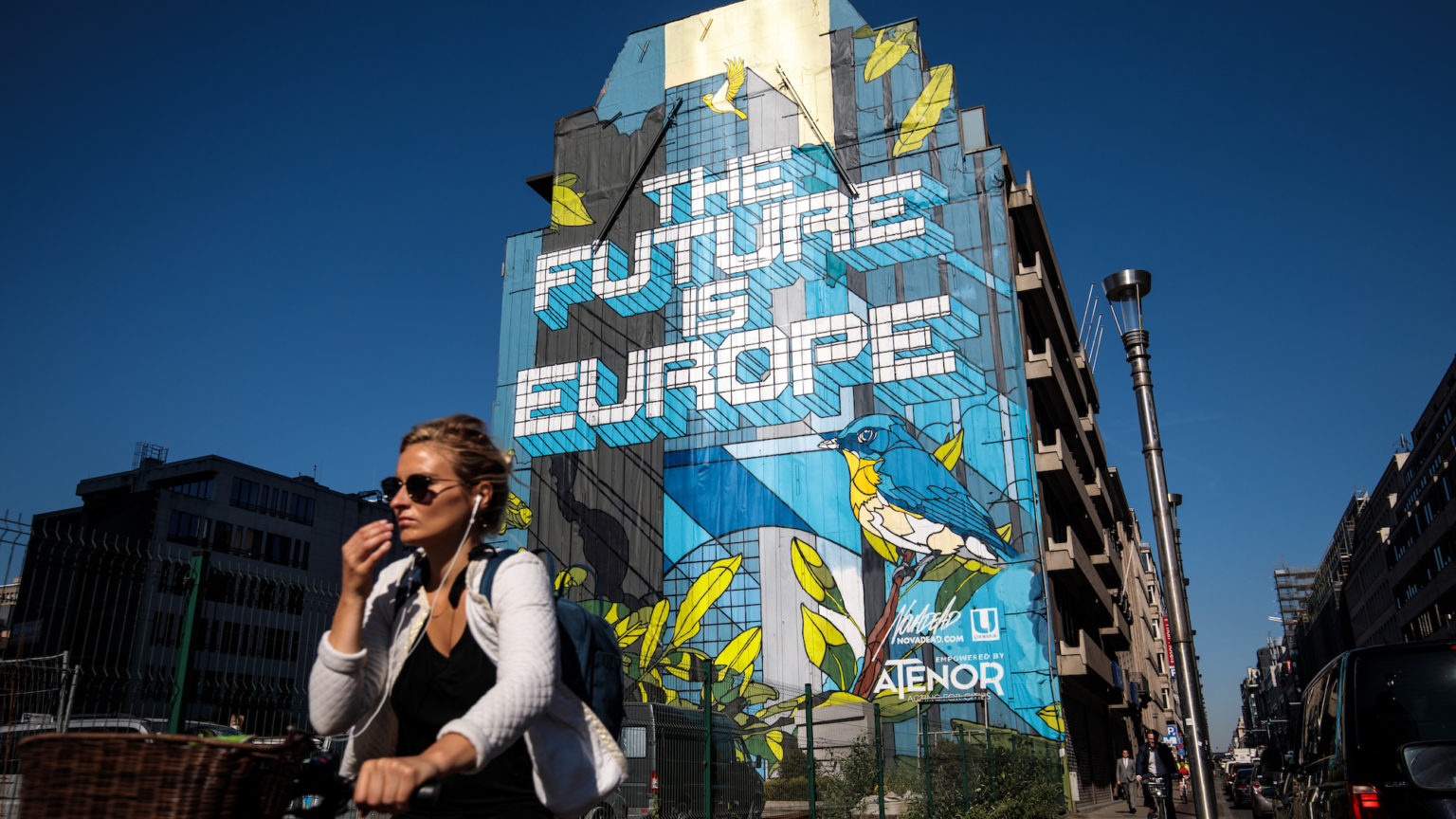 During the European Union's ongoing vaccine debacle, we have been treated to the whole range of coded threats and euphemisms that the EU reaches for whenever it finds itself in trouble – from the Euro crisis to the current pandemic. Here is a guide to 'Euro-speak' to help you decode what EU politicians and officials are actually saying.
Let's start with the tall and elegant Michel Barnier. The other day, Barnier gave an interview to The Times, in which he told his British audience, sounding magnanimous: 'I believe that we must face this crisis with responsibility, certainly not with the spirit of oneupmanship or unhealthy competition… I recommend preserving the spirit of cooperation between us.'
Now, Brexit Britain's experiences with Barnier and the Brussels propaganda machine over the past five years should tell us that these wonderfully crafted diplomatic phrases may not be so friendly as they initially appear. Indeed, Barnier has shown himself to be adept at using words of high principle to make threats and enforce the EU's will. After all, in our rationalist age, appearing to be above politics is just about the most effective way of doing politics.
In this instance, Barnier invokes the principles of 'responsibility' and 'cooperation' as a contrast to 'oneupmanship' and 'unhealthy competition'. We have all learned by now that 'cooperation' on the EU's terms typically means: 'You do what we say.' Invoking 'responsibility' appears to be a polite way of reiterating European demands for the United Kingdom to give over the vaccines it has secured to the EU.
Barnier is nothing but the ultimate company man. His criticism of 'oneupmanship' and 'unhealthy competition' is a coded way to complain about someone doing better – it is a diplomatic reframing of the intemperate attacks that other European politicians have levelled against the UK in the past week or so.
Next, we move to the one-man talking shop that is Guy Verhofstadt, who tweeted on Saturday: 'Vaccine nationalism, wherever it comes from, is a dead end. Article 16 mistake shows [the] importance of constant dialogue and strong UK/EU partnership.'
Again, this may sound like a criticism of the European Commission, which made the incredible blunder of almost imposing a hard border in Ireland without notifying London or even Dublin, and whose spinners have graciously tried to blame an anonymous underling.
However, we know that Guy is the last person to attack EU institutions publicly. Bringing the UK into his critical tweet, he reframes the EU's vaccines debacle as a matter of joint responsibility. 'Constant dialogue', for Guy, likely translates into something along the lines of, 'We tell you what to do, every day', while 'partnership' means 'You don't do anything without our approval'.
Let's have a look at a few other Euro-euphemisms that have appeared in recent times and attempt to unpick their meanings:
Negotiations: a process by which you agree to do what we say, forever.
Unity: you all do what we say, all the time.
Transparency: you tell us how bad you are and then we punish you. Or: you don't admit how bad you are and then we punish you.
Rules-based organisation: we set the rules and you obey them. When they don't work in our favour, we blame you for not following them and invent random new rules by which to punish you.
Having your cake and eating it: expecting to be an independent country and not being punished for it by us.
Cherry-picking: not abiding by the rules.
Peace in Ireland: using Ireland to get our way in negotiations, even predicting violence from Irish paramilitaries if we don't. Or: randomly declaring a 'vaccine border' without consulting anyone in either Ireland or the UK.
Vaccine war: when you use your status as an independent country to encourage vaccine production in your country, at cost, so the world can benefit from cheap vaccines.
From their constant use of 'our European friends and allies', it appears that Boris, Gove and Co have developed their own taste for diplomatic euphemism over the fraught past few years. This one would appear to mean something along the lines of: 'We don't consider each other as enemies, but if you keep this behaviour up for much longer it's going to be tough.'
Ben Cobley is author of The Tribe: the Liberal-Left and the System of Diversity, published by Imprint Academic.
To enquire about republishing spiked's content, a right to reply or to request a correction, please contact the managing editor, Viv Regan.