Meghan's war on the press is about PR, not privacy
Harry and Meghan love the press when it reports their do-gooding but not when it scrutinises them.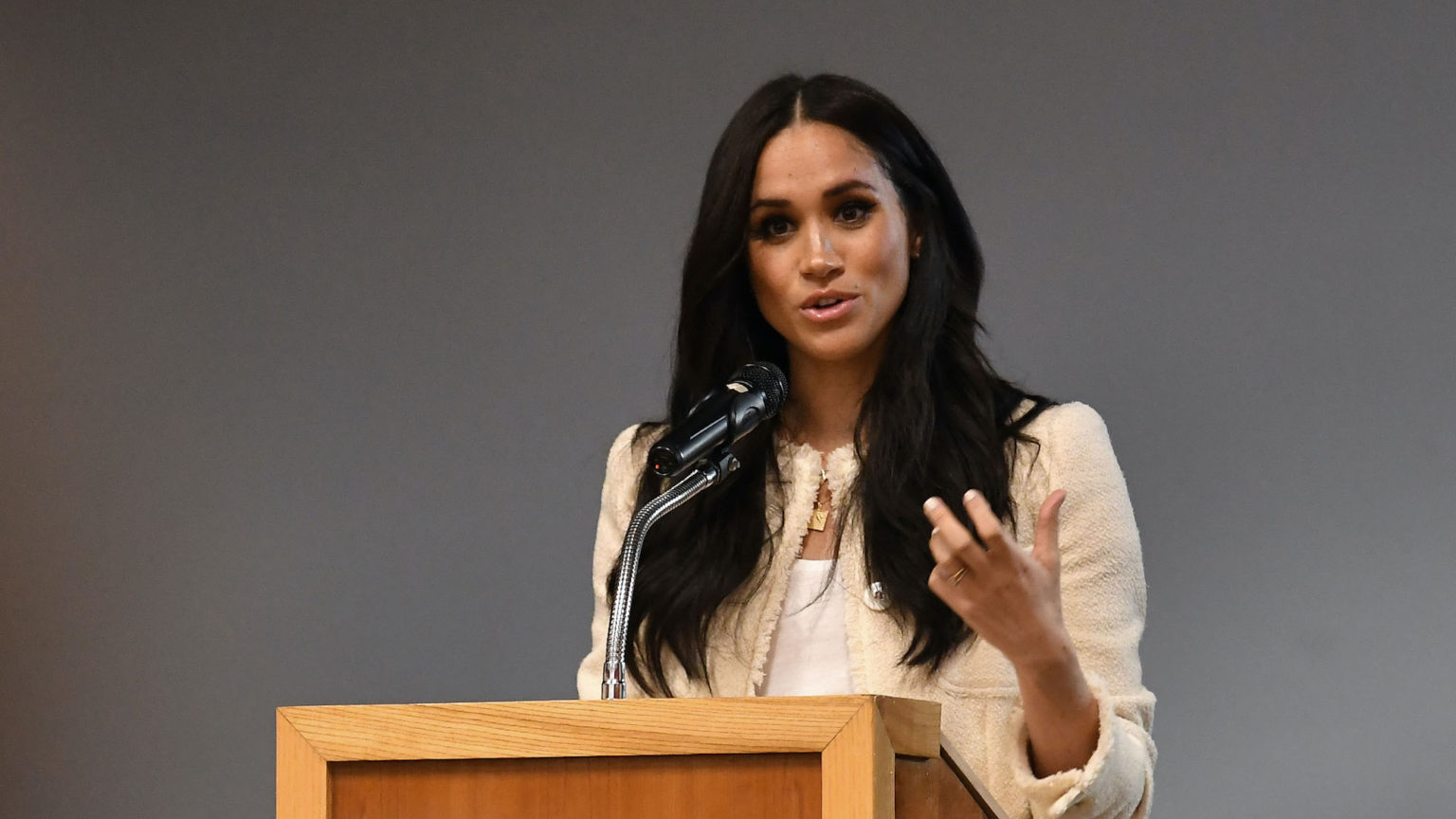 Duchess of Sussex Meghan Markle's case against the Mail on Sunday is proceeding through the courts. She is suing the newspaper after it published extracts of a letter she wrote to her father, Thomas Markle, in August 2018. Her lawyer argues the letter was 'intrinsically private, personal and sensitive', even though her father willingly passed it on to the MoS for publication. The MoS says it did not breach her privacy, copyright or data-protection rights.
On the surface, Meghan's complaint is understandable. Who would want their private letters made public? She also has an arguable case under copyright law. But the MoS has a defence in law, too, particularly as the case concerns an important public figure.
The question of privacy is fundamentally different for members of the monarchy compared to the average citizen. The royals are granted access to power purely because of their family relations. Scrutinising these relations therefore becomes even more essential and journalists have a key role in this. This can involve looking at royals' private relationships to gauge how royal power is being used.
Meghan's solicitors describe her in very un-royal terms, as a 'well-known American actor, business entrepreneur, and women's rights activist' whose privacy they say was breached under the Human Rights Act. But that neatly airbrushes out her royal powers. Despite taking a more hands-off role with her husband, she still holds the title of the Duchess of Sussex, as well as the titles Countess of Dumbarton and Baroness Kilkeel. She is the vice president of the Queen's Commonwealth Trust, and she has royal patronage of London's National Theatre, the Association of Commonwealth Universities and the charities Mayhew and Smart Works.
The raw public spat between the Markles is excruciating to read. Not all of us can afford to go to court following such embarrassing fallouts with family members who betray our trust. Nor would we choose to. Even the duchess is perhaps now aware that the negative PR from her war against the press overshadows – or even contradicts – the image of herself she wants to convey. After months of bad publicity about the case, she has now asked the High Court to decide her privacy claim without going to full trial. The prospect of facing her forlorn father in open court would certainly undermine her claim that she's only been trying to make peace with her family and show kindness.
As the case unfurls, it also turns out that Meghan's 'private' letter was passed around the palace for checking. Lawyers for the MoS have even claimed that Meghan's former communications secretary, Jason Knauf, helped her write it. The public celebrity royal persona seems to have taken over the private one and needed PR guidance before communicating with her own father. Perhaps this was less a case of intrusion of privacy than PR not going to plan.
Since becoming a royal, Meghan has selectively leaked aspects of her private life via her friends and media contacts, and has even written comment pieces about the most intimate details of her family life. How is Thomas Markle's use of the press to leak the letter any different? Besides, if the Mail on Sunday hadn't picked up the letter, then countless other tabloids, celebrity gossip magazines or online news sites would have readily published it or given him airtime.
Meghan and Prince Harry's crusade against the press (between them they are suing Britain's three biggest tabloid publishers) shows that the royals are attempting to tightly control their images. They are keen to use the tabloids to get us interested in their various preferred causes and ethical views. But they want to censor the very same press whenever it prints something that has not been heavily airbrushed or rose-tinted.
Meghan and Harry are not arguing for privacy, but for the press to become an extension of their PR strategy. In a democracy, that will not do.
Tessa Clarke is a journalist and author of books on the royals, press freedom and privacy. She was a BBC Panorama reporter on 'The Whole Truth', an investigation into the criminal-justice system.
To enquire about republishing spiked's content, a right to reply or to request a correction, please contact the managing editor, Viv Regan.