The media are manufacturing a terror threat
Stories about an imminent coup before Biden's inauguration keep falling apart.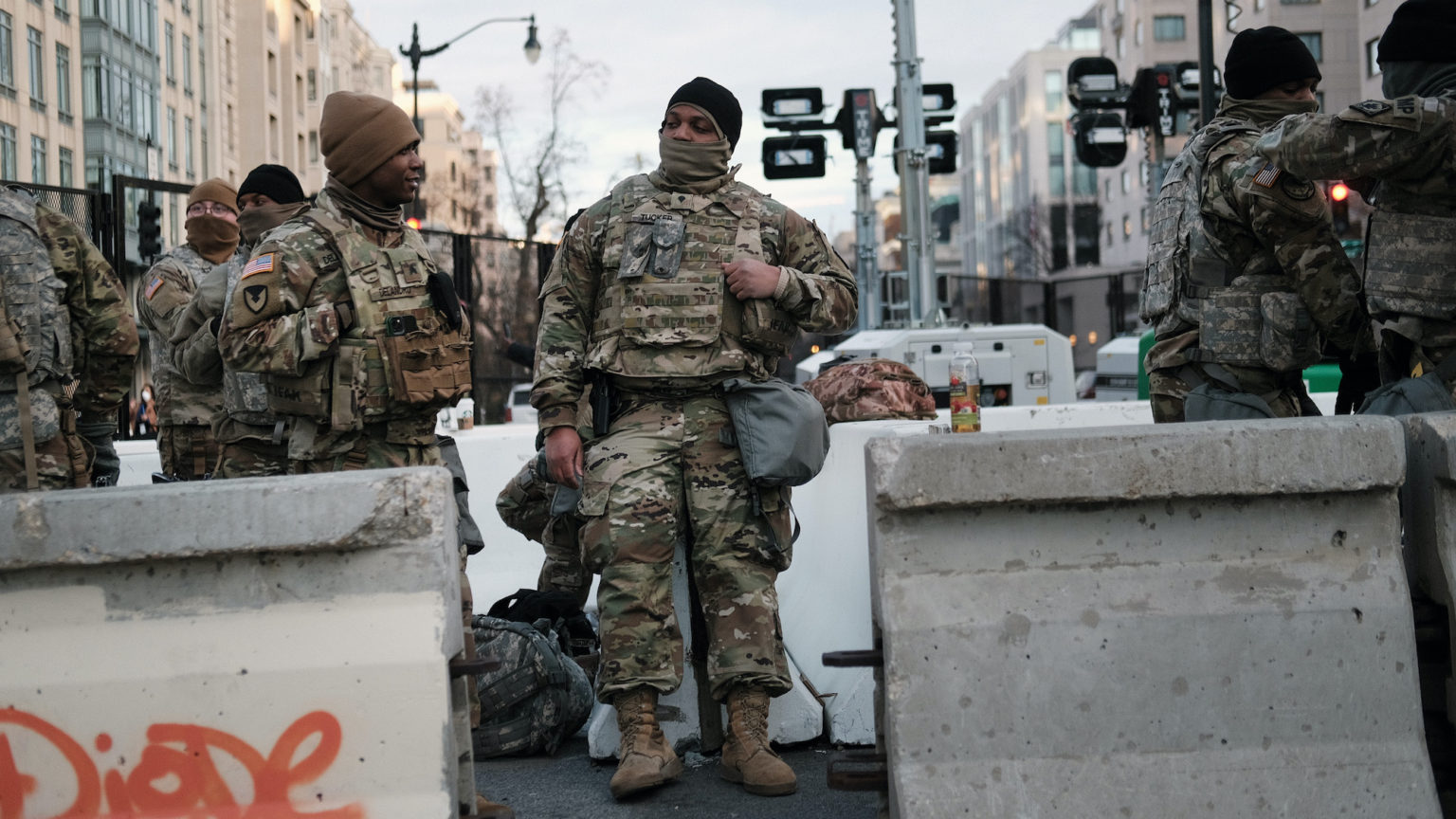 The storming of the Capitol, like much else over the past four years, has been blamed on misinformation. In this case, the culprit was President Trump's bogus claims about election interference.
But Trump is not the only one guilty of making hugely misleading claims. The mainstream press has reacted to the Capitol riot with extreme scaremongering.
On Saturday, it was reported that a man with a loaded gun and fake ID was arrested in Washington, DC. He had tried, apparently, to pass through a security checkpoint that had been set up for Joe Biden's inauguration.
Washington: man arrested with fake inaugural ID and loaded gun – report https://t.co/eqfXuPCX4y

— The Guardian (@guardian) January 16, 2021
No doubt, this news was supposed to terrify us. Clearly, an armed madman was trying to infiltrate the inauguration and commit violent acts.
But later reports clarified that the arrested man did not have a fake ID. And he produced a credible story for what happened: he was working as hired security in Washington and had forgotten his weapon was in his car when he drove from Virginia, where he has a license for it. He said he had got lost in Washington, which may explain his appearance at the checkpoint (with ID that did not authorise him to pass through it). It is also reported that two of the three charges against him have been dropped. He will seemingly now only be held accountable for carrying a weapon without a license in Washington. In other words, the breathless fear about a man with a gun potentially involved in a far-right plot was wide of the mark.
Meanwhile, the Associated Press ran the following headline: 'FBI vetting Guard troops in DC amid fears of insider attack.' Readers were supposed to be terrified by the prospect of the National Guard going rogue, attacking the inauguration and carrying out a coup.
Full story via @lbaldor https://t.co/nf5cBlMC3E

— Zeke Miller (@ZekeJMiller) January 18, 2021
But as journalist Michael Tracey has highlighted, in the actual text of the article, military figures said 'no evidence of any threats' had been found and that 'the vetting hadn't flagged any issues that they were aware of'. So much for that extremist conspiracy, then.
Journalists have clearly whipped themselves into a frenzy in the wake of the Capitol siege and are making basic errors. CNN, for instance, was forced to make a humiliating correction at the end of last week. It dramatically reported that amid the Capitol chaos, Democratic representative Ted Lieu had grabbed a 'crowbar' as he left his office – to defend himself from the vicious Trumpist mob. In actual fact, he had grabbed a ProBar – an energy snack.
Is it too early for 2021 Correction of the Year? pic.twitter.com/xNB2A3pxda

— Vera Bergengruen (@VeraMBergen) January 14, 2021
The media are losing the plot.
Picture by: Getty.
To enquire about republishing spiked's content, a right to reply or to request a correction, please contact the managing editor, Viv Regan.