Are all 'lived experiences' equal?
People of colour who challenge the identitarian narrative are shunned and ignored.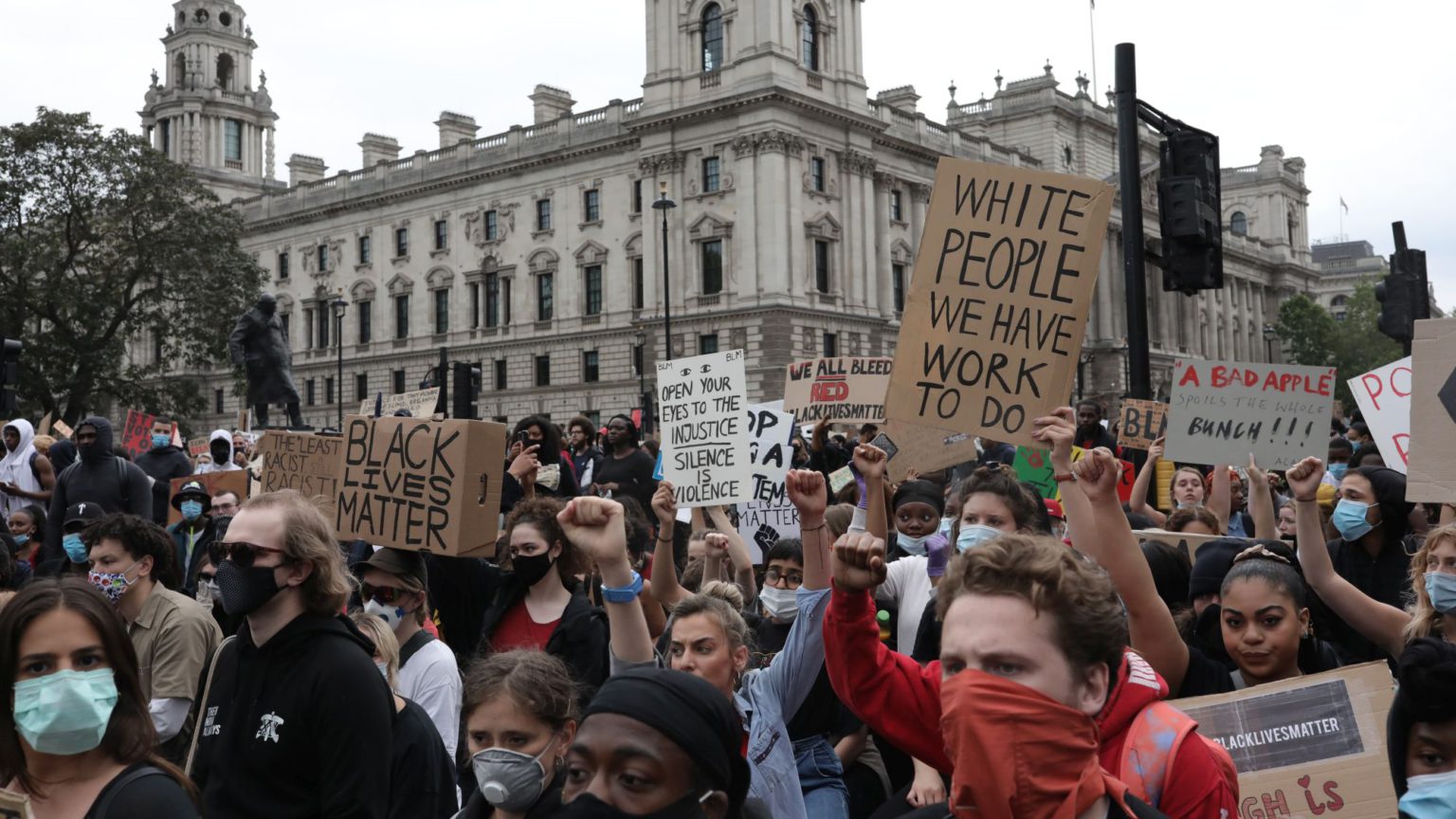 Today we are expected to rely on the 'lived experiences' of people and other minority groups. Anecdotal evidence is deemed the best way to capture a wider picture of discrimination and injustice, often in place of statistical data. But 'lived experience' is only considered an acceptable form of knowledge when it comes from a particular type of individual, and when their experience aligns with today's orthodoxies.
The concept implies that, in order to speak credibly on a given issue, you must have experienced it firsthand. Otherwise, you can't reasonably comment on it. Men should therefore be careful not to remark on exclusively female issues, we're told, while white people should refrain from weighing in on matters affecting people of colour.
There is some value in this idea. Human experience can give us an intricate and nuanced layer to add to quantitative data and can be a useful spur to deeper investigation. But while there is an inkling of truth in the basic premise, like many concepts that have arisen out of identity politics, it has become entombed under a large rubble of obscure language, hypocrisies and hyperbole.
What also underlies the concept of 'lived experience' is the idea that all groups in society stack up in a neat hierarchy of privilege. Sitting comfortably at the summit of this hierarchy are white people, who will never experience racism. Ethnic minorities are said to reside at the bottom, always haunted by the spectre of white supremacy.
But real life is far more complex and individual experiences often don't fit this narrative. Last year, conservative commentator Larry Elder released Uncle Tom, a documentary about black conservatives. Those featured in the film reject the narrative that they are victims of racism. These views are also formed by lived experience, but they are often ridiculed and demonised.
Similarly, Vice produced a video last year, in which a group of black conservatives and black liberals sit down together to debate American politics. The conservatives describe the racism they have experienced after 'coming out as conservative'. One talks about 'white people calling me Uncle Tom' and 'white people saying I'm not black enough'. Rob Smith, a conservative, admits he voted for Barack Obama back in 2008 purely because he was black. Smith later realised that, while he grew up black and poor in Ohio, attending the worst schools and joining the military, Obama grew up in wealth and privilege. 'The idea that this person was somehow more connected to me because we share the same skin colour is crazy', he says, 'but I bought it and it was sold to me'.
This way of thinking about race isn't the preserve of a woke fringe. Political elites have latched on to the assumption that only specific members of identity groups should openly discuss their experiences. The Democrats' Ayanna Pressley once said that 'We don't need any more black faces that don't want to be a black voice'. Even the incoming president Joe Biden infamously said that, 'If you have a problem figuring out whether you're for me or Trump, then you ain't black'.
People of colour are not a monolith – and it would be racist to treat them as such. They are complex individuals whose life experiences won't always align with the identitarian narrative. Some are socially liberal, others are socially conservative. Some believe the legacy of slavery and historically racist policies have had profound ramifications on their life today, while others insist that they haven't been held back by residual racism. It is therefore foolish – racist, in fact – to fit them into one ideological group solely by virtue of their skin colour.
Similarly, vast numbers of white people can't map the concept of 'white privilege' on to their life experiences at all. For instance, in Britain, white-working class boys growing up in deprived areas are less likely to attend university than any other group. Many will understandably struggle to relate to the concept of white privilege.
These lived experiences – ones that derail the neat narratives of the identitarians – are typically ignored. It is often argued that although white people may suffer, they never suffer because of their skin colour. No doubt this is true most of the time. But even white people who have been racially targeted are ignored. Grooming-gang survivor Dr Ella Hill, for example, insists the sex crimes committed against her by Pakistani men were racially aggravated and that her whiteness was always on her perpetrators' minds. But such experiences don't matter at all. Headlines in the mainstream media instead say 'Dear white people, you're never discriminated against, so shut up' and 'Dear white people, please stop pretending reverse racism is real: it's literally impossible to be racist to a white person'.
Herein lies the fundamental danger of equating lived experiences to truth. If we're going to listen to subjective accounts, and take them seriously, we can't only do so exclusively for those narratives we agree with. Most people's lives don't fit into neat boxes, but they still have a story to tell.
Dismissing the stories, perspectives and even ethnicity of certain people of colour just because they don't hold the 'correct' beliefs, and telling them how they should think instead, sets a very dangerous precedent. We have to remember that everyone is an individual with their own character, worldview and experiences. Treating racial groups as ideological monoliths is a dangerous path to go down – one which history has warned us about time and again.
Freya India Ager is a freelance writer. Follow her on Twitter: @freyafia
To enquire about republishing spiked's content, a right to reply or to request a correction, please contact the managing editor, Viv Regan.