We need more scepticism, not less
The febrile denunciations of lockdown sceptics are a threat to free inquiry and reasoned debate.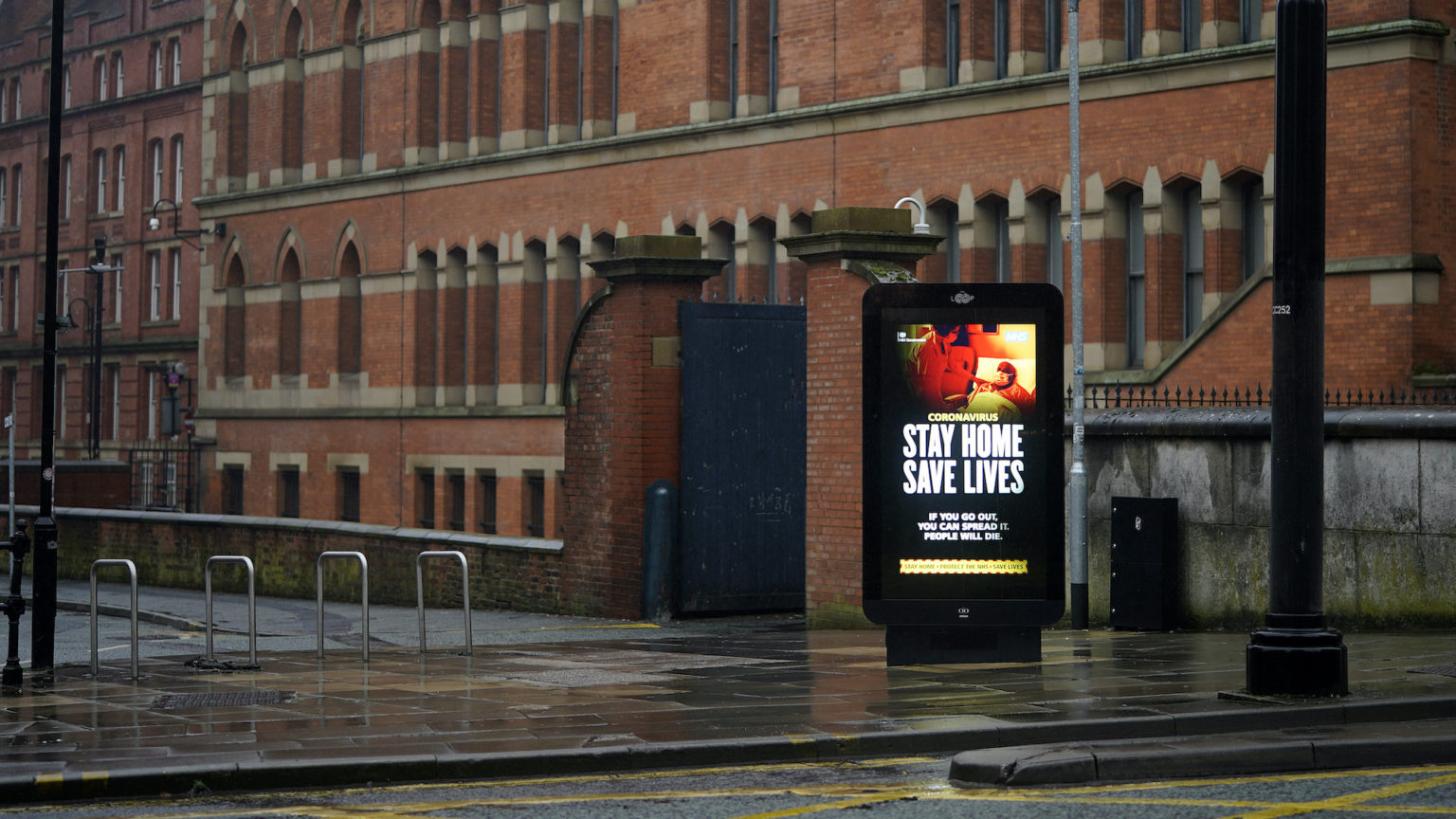 There is a febrile atmosphere. Hospitals are under enormous pressure from the virus. People are worried and it all feels very similar to what we went through last year. But in some ways, the mood couldn't be more radically different. In March 2020, Covid was a novelty and people had no idea how long the lockdown was going to go on for. This time around, things are much more grim.
There is a lot of vitriol and finger pointing, especially at those sceptical of lockdown, as if they are to blame for the failure of a policy they criticise. Lockdown sceptics have been accused of spreading false information and downplaying the seriousness of the pandemic. People have expressed dismay that the Oxford academic, Sunetra Gupta, a prominent critic of the lockdown policy, was interviewed on BBC Radio 4 last week. The main criticism levelled at her is that she prematurely called the end of the pandemic. In May last year, she said that 'the epidemic has largely come and is on the way out in this country'.
She was wrong. But so were other accomplished scientists at top universities. John Ioannaidis, a world renowned Stanford epidemiologist, also questioned the lockdown and failed to see how long the pandemic would go on for. But the attacks on Ioannaidis have gone beyond criticism. One fellow epidemiologist even said that scientists like him shouldn't voice their dissenting opinions in public. Speaking to the Washington Post, Steven Goodman, a colleague of Ioannidis at Stanford, said debate about lockdown should have stayed with the scientists:
'Debates among scientists about the evidence are healthy. But if conducted in public the rules change. They can confuse people and undermine the consistent messaging needed for public health.'
This view that only an elite is capable of nuanced discussion would not have seemed out of place in the time of William Tyndale, the radical Protestant who translated the Bible into English – the language of the common people – in the 16th century. His attempt to make the scriptures accessible to the masses was fiercely opposed by the religious establishment in his day.
Of course, scientists who make consistently bad predictions should be challenged. But we should also be very careful not to punish people for getting things wrong. That is how science works. People form hypotheses that are proved or disproved. Epidemiologists like Gupta and Ioannidis use modelling to make predictions. Sometimes they are correct. Sometimes not. Yes, the stakes are high, but we still need room for dissent and heterodox opinions. We need to be able to examine the pandemic from all angles, because not everybody's experience of what we're going through is the same.
What's more, critics of Gupta ignore the key things she has got right. For instance, she was completely correct to warn of lockdown's disproportionate impact on the poor – particularly in the developing world. This warning has even been echoed by the World Health Organisation, which has advised governments not to use lockdowns as their primary method of controlling the virus. Critics of lockdown have also been right to warn about worsening mental health, damage to children's education and increases in domestic abuse.
I worry that the bullying and hectoring towards lockdown sceptics will lead people to conform out of fear rather than conviction. The debate has become stiflingly moralised: people on one side are good, the other side bad. There is also a startling lack of empathy for how different people might be coping during lockdown. I'm not saying only people who are pro-lockdown are guilty of this. But we need to be able to have an emotionally mature discussion about these strange times we find ourselves in, rather than demonising everyone who offers an unorthodox opinion.
We have foregone so many freedoms this year. Please please please can we keep freedom of inquiry?
Candice Holdsworth is a writer. Visit her website here.
To enquire about republishing spiked's content, a right to reply or to request a correction, please contact the managing editor, Viv Regan.