Australia has lost its mind to Covid
State authorities are still imposing harsh measures to combat a virtually non-existent threat.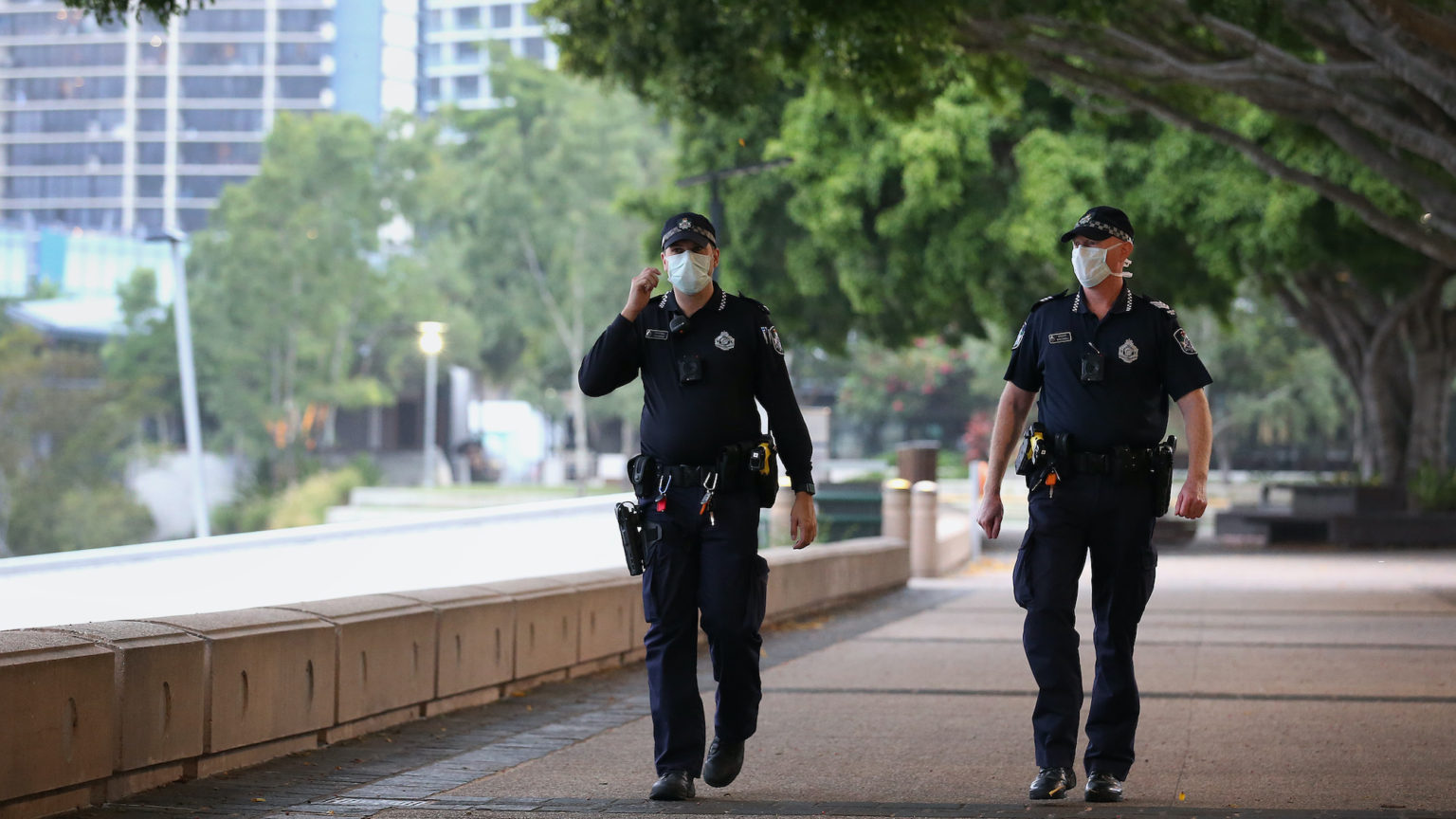 Few images better capture the idiocy of Australia in a time of plague than the snapshot of a Fiat 500 parked outside an outback hotel last week, halfway along the Birdsville Track.
The 320-mile stock-route from Birdsville in Queensland to Marree in South Australia crosses three Australian deserts. No sane person would tackle it in the heat of summer without a four-wheel drive, two spare tires, a stack of jerry cans, two days food and water and a long-handled shuffle.
Yet scores of stranded citizens from the state of Victoria have been risking their lives to drive home from Queensland on this tortuous and dangerous route to avoid the nonsensical border closure with New South Wales imposed by their panicky state government.
Residents of locked down Britain might be wondering what level of transmission nanny is prepared to tolerate before leaving us to live our lives in peace. The disappointing news from Australia is that for health bureaucrats risk is ever present, even when the number of new cases reported each day falls to zero, the hospitals are empty and no one has been killed by the wretched thing for months.
The existence of 100 or so so mild cases of Covid in NSW, none of which occupy an intensive-care hospital bed, was enough for the Victorian government to evoke emergency powers to declare its borders with NSW shut in the middle of the Christmas holiday.
While it is doubtful if this iron-fisted measure made on the run will have prevented a single case of infection, the misery of innocent, healthy citizens barred from re-entering their home state is immense and entirely predictable.
Cloddish bureaucrats have made matters worse. Passengers flying home to Melbourne from airports in NSW were declared Red Zone arrivals and inexplicably detained in gate lounges for hours. Questions about how long they would stay there or where they might apply for an exemption were met with shrugs. One young couple made the brave decision to leave the terminal and make a run for the border. They later handed themselves to police in NSW, and are now subject to $38,000 in fines.
Victorian state bureaucrats, incompetent on a good day, have been granted extraordinary powers under Victoria's much-abused emergency provisions allowing them to detain or fine at will. Hapless arrivals at Melbourne Airport have discovered that they have taken on the role of sentries with relish.
A friend reports that she was held in arrivals for five hours, before sitting on a stationary bus for another three waiting to be taken to detention. She tells me she had to beg to be allowed to go to the toilet, and even then suffered the indignity of an escort in the manner of a child on preschool outing.
It should come as no surprise that a decision made at 3.30pm on New Year's Eve should find a system so woefully unprepared. The deceptively named Public Health and Wellbeing Act, under which they are detained, says appeals against detention decisions should be made in writing to the chief health officer, but he was on holiday and his office failed to respond to emails. The official response from the Department of Justice is that the Department of Health and Human Services is in charge, while the DHHS refers inquiries to the Department of Justice.
My friend was detained against her wishes for a week in an airport hotel, the ironically named Holiday Inn as it happens, for the crime of wanting to return to her own home after a Christmas with relatives in another state.
The callous disregard for the right of habeas corpus in the name of fighting the plague is not unique to Australia. In few other jurisdictions, however, has the brutality of the measures imposed been so disproportionate to the level of the threat. With a mere 35 deaths per million, Australia is the 132nd least dangerous place to sit out the coronavirus. Yet the extreme lengths to which state governments have been prepared to go in a futile attempt to stamp out every trace of Covid-19 puts Aussies up there with the best of them. In the state of Queensland at the weekend, for example, there were just 28 locally acquired cases. Yet residents of the capital Brisbane risked fines if they were caught without masks, even if they were driving their own cars or stepping to the edge of their front lawns to check the mailbox.
What makes it stranger is that as recently as last March, the Queensland health authorities were advising the very opposite. 'There is no evidence that wearing a face mask will prevent you from catching a virus like the novel coronavirus Covid-19', they assured us. Such inconsistencies would once have demanded an explanation, but in times of plague no one in a position of authority feels the need to apologise.
The level of compliance with these ridiculous rules might seem strange in the nation that gave the world Crocodile Dundee. But there is little use in complaining when the sun is shining and the pubs are mostly open. In most states it is currently against the rules to imbibe alcohol while standing up for some obscure reason. But for now, at least, masks may be removed for the purposes of drinking.
Nick Cater is executive director of Menzies Research Centre and a columnist with the Australian.
Picture by: Getty.
To enquire about republishing spiked's content, a right to reply or to request a correction, please contact the managing editor, Viv Regan.