Life after Merkel
The CDU has no vision, and no viable successor.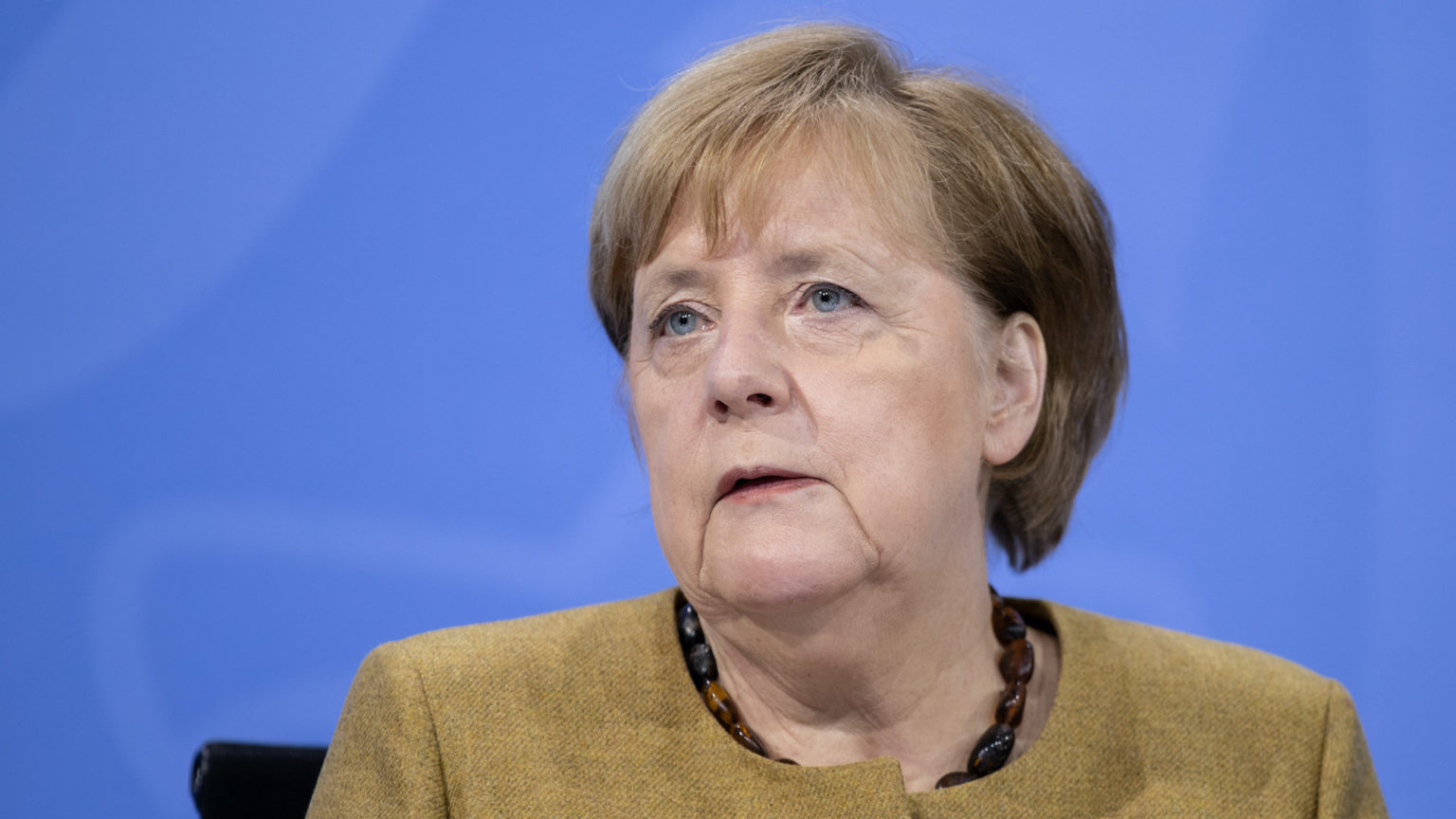 The countdown should be in full flow: in eight months, or 37 weeks, Germans will be asked to vote for a new chancellor. We should be eagerly debating each parties' programmes and hearing the candidates' speeches. Yet, nothing of the sort is happening. Angela Merkel will resign, after nearly 15 years in office, but whatever excitement there might have been for a post-Merkel future, it seems to have vanished.
One reason, of course, is the ongoing and stifling lockdown. But make no mistake: the lockdown has also been a godsend for Merkel's CDU. It has provided the party with some much-needed respite from its anxious attempt to find a replacement. 'All those responsible should ask themselves, who best embodies our programme, our values, and also has a good chance of winning?', asked the party's parliamentary leader, Ralph Brinkhaus. The CDU will, belatedly, host a digital party conference on 14 January to elect a new party leader – to replace the hapless AKK who resigned in February last year. But it is not a given that the party leader will be the candidate for chancellor – it could still take months before the CDU presents a candidate and programme to the voters.
Meanwhile, Merkel is still in charge. She used her New Year's address to lecture the public about the dangers of Covid conspiracy theories and populism. Yet her own party is doing more to foster cynicism and political apathy than any conspiracy theorist possibly could. The truth is, the CDU is stuck. There are three candidates who have so far emerged as possible successors to Merkel. But all of them are conspicuously weak. None can secure majority support among the party delegates.
Only one of them – Armin Laschet, the current minister president of North-Rhine Westphalia – has ever won an election. Though he is seen as Merkel's favourite, he is doing badly in the polls, and has the image of being boring and soft.
Friedrich Merz is second in the running. Though once a prominent CDU leader and Merkel opponent, he left active politics in 2009 and became a lobbyist for Blackrock (a post he gave up last year to improve his chances).
And the third, Norbert Röttgen, is best known for his disastrous election defeat in 2012, when he tried to become state premier of North-Rhine Westphalia and received just 26.3 per cent of the vote – the CDU's worst result ever in the state. Since then, Röttgen has not even held a ministerial post.
Some say it's not unusual for the CDU to have problems after being led by such a strong leader for so long. But Merkel's long term in office was itself symptomatic of the party's underlying lack of ideas and dynamism. For years, the chancellor managed to keep internal tensions in check, though this has meant the party losing voters and conservative members to the AfD. She managed to do this not because she was a convincing leader – on the contrary, she has become notorious for her sudden tactical u-turns, manoeuvres and lack of long-term vision – but for want of any alternative. As long as Merkel was still winning elections, even if only narrowly, the CDU establishment was willing to follow her. Debates over policy and programmes didn't matter (in 2017, for instance, the CDU presented its largely meaningless programme less than 12 weeks before the election). Polls were what counted, and, given the lack of alternatives, it was Merkel who regularly came out on top.
Now, however, the party establishment is getting anxious. The candidate that wants to convince the delegates will have to be as vacuous as Merkel. The official party line, as expressed by AKK, the current acting chair, is that there should be 'no fighting' and 'no bloody battles'. And so, each candidate has tried to say as little as possible. Whenever one of them – usually Merz, the favourite of the conservatives and the party's youth wing – says anything even slightly controversial, everyone gasps. For instance, when asked whether he would have a problem with an LGBT chancellor, he said: 'No. Concerning the question of sexual orientation, as long as it is within the law and does not affect children – which at this point, for me, would be an absolute limit – it is not an issue for public discussion.' He later apologised for any potential offence.
The CDU may be at a standstill, but Germany's problems are mounting. Aside from the pandemic, Germany's main industry – car production – is struggling. 2020 ended with one of the biggest fraud scandals in our history: the Wirecard disaster, which reaches all the way up to the chancellery. Then there is the dire state of the CDU's current coalition partner – the Social Democrats (SPD) – and the ongoing challenge to the established parties from the AfD.
Yet the CDU establishment is desperate to hold on to Merkel's successful formula for as long as possible, which means pursuing policies that address the concerns of Germany's middle class, no matter what. Thanks to the demise of the SPD, the new mainstream is considered to be black-green (the party colours of the CDU and the Green Party). Though most voters might not identify as black-green, the CDU hopes that this is where a majority, however slim, might be found. And that's why there might be some truth in Merz's claim that the party leadership had postponed its planned conference in October to damage his chances, as he is the candidate most sceptical of green politics.
Thanks to the CDU's behind-the-scenes wrangling, there is very little public debate. The media have to rely on helpless speculation, such as whether health minister Jens Spahn might become chancellor – despite setbacks in Germany's vaccination programme, and despite not publicly putting himself forward.
Before Christmas, there were reports that Röttgen could take over the party leadership, only to allow Markus Söder, the current state premier of Bavaria, to become chancellor. Söder also thinks that 'a conservative-green coalition' is everyone's 'favoured option'. It is certainly true that Söder has been making the right noises for the establishment: he has demanded quotas for women, a ban on combustion engines, the enshrinement of climate action in Germany's constitution, and so on.
But will any of these candidates win over voters? For years, the CDU has been getting away with muddling through. And now the fear of a post-Merkel era is palpable. Even the lockdown can't hide the CDU's existential crisis.
To enquire about republishing spiked's content, a right to reply or to request a correction, please contact the managing editor, Viv Regan.