The paradox of 'inclusive' language
Gender-neutral jargon is about signalling who is in the know and who isn't.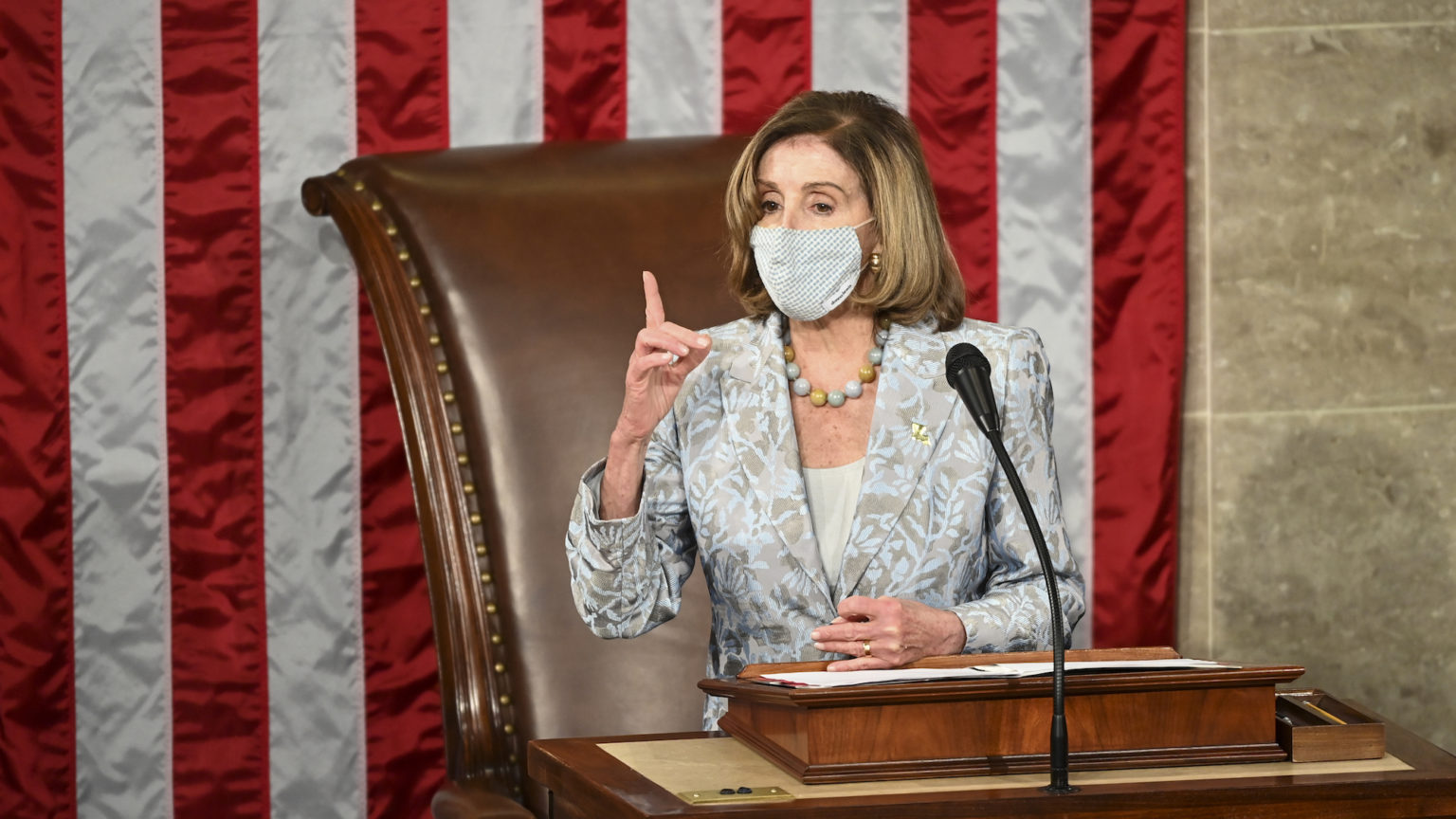 In a blow for 'progress' that nobody asked for, politicians in the US are waging war on gendered language. As part of a 'diversity and inclusion' push led by Democrats, gender-neutral terms may soon be expunged from the rules governing the House of Representatives. Not only are phrases like 'chairman' and 'seaman' for the chop, it seems, so too are apparently all gender-specific nouns and pronouns.
After a backlash from Republicans, Democratic House rules chair Jim McGovern – who unveiled the proposals with House speaker Nancy Pelosi last week – slammed the 'extreme right' for making a big deal about proposals aimed at making the House more 'inclusive' and 'succinct'. But while swapping 'he' or 'she' for 'they', as the new rules propose, would arguably streamline things a bit, the same can't really be said for swapping 'niece' and 'nephew' for 'sibling's child', or 'aunt' and 'uncle' for 'parent's sibling', as is also proposed.
Once discussions about gender-neutral language centred on making sure everyday parlance wasn't too sexist or presumptuous – saying firefighter rather than fireman, for instance, to avoid suggesting it is really a man's job. Now, it seems, gender-neutral lingo is about expunging sex from our speech and interactions entirely, thus referring to everyone using catch-all and often ungainly phrases.
The proposed House rulebook has been talked up as more inclusive towards transgender people. That most transgender people would, presumably, prefer to be acknowledged as the gender they feel themselves to be seems not to have crossed Democrats' minds. But then again, the new craze for gender-neutral language is not really about inclusiveness, as is so often claimed.
Many serious organisations have opened themselves up to mockery by making absurd pronouncements on language, when they really should be focusing on other things. Last spring, the United Nations put out a statement encouraging people to drop gendered terms, including 'boyfriend', 'girlfriend', 'husband' and 'wife', 'if you're unsure about someone's gender or are referring to a group'. This, it said, would 'help create a more equal world'.
Such prognostications were not that long ago mainly the preserve of students' unions and campus officials. In 2017, it was reported that Cardiff Metropolitan University had issued a new code of practise, mandating PC alternatives to gendered phrases. If you're wondering: 'workmanlike' was to be swapped for 'efficient'; 'manpower' with 'human resources'; and 'right-hand man' with 'chief assistant'.
The embrace of such PC contortions by the political class is, at best, a bit stupid. Language does change over time, reflecting changing attitudes. But it is absurd to suggest that women's liberation, say, will be tangibly advanced by memory-holing the phrase 'mankind'. Plus, the trans people Democrats seem hell bent on 'including' probably have bigger things to worry about than if someone utters the dread word 'aunt' on the House floor.
Such proposals seem primarily to be about advertising the virtue of those making them; they will do nothing materially to improve people's lives. But there is a nasty underside to this, too. Acts of ostentatious virtue-signalling kind of presuppose that everyone else isn't virtuous – that we need to be hectored and have our awareness raised, from on high, whether we like it or not.
In this sense, 'inclusive' language is actually a social marker, distinguishing the woke from the unwoke. Indeed, the fact that so many gender-neutral terms are basically unpronounceable shows how exclusive they really are. Take 'womxn' and 'Latinx' – the trans-friendly, gender-neutral alternatives to 'woman' and 'Latino / Latina' respectively. Both of which look like typos to the vast majority of people.
In fact, these phrases are barely known about, let alone used, by those they are intended to apply to. According to the Pew Research Center, only 23 per cent of Hispanic Americans have even heard of the word 'Latinx', and only three per cent use it to describe themselves. While that word has become popular in activist circles, more than three quarters of 'Latinx' people have no clue it exists.
This is the paradox of inclusive language: it isn't inclusive at all. It excludes the vast majority and bemuses those it is meant to 'help'. And it speaks to how myopically, psychotically focused our political culture now is on language policing and performative virtue that it is even an issue at all.
Tom Slater is deputy editor at spiked. Follow him on Twitter: @Tom_Slater_
Picture by: Getty.
To enquire about republishing spiked's content, a right to reply or to request a correction, please contact the managing editor, Viv Regan.