Covid alarmism has done more harm than good
Journalists seem to think it is their job to terrorise the public on behalf of the government.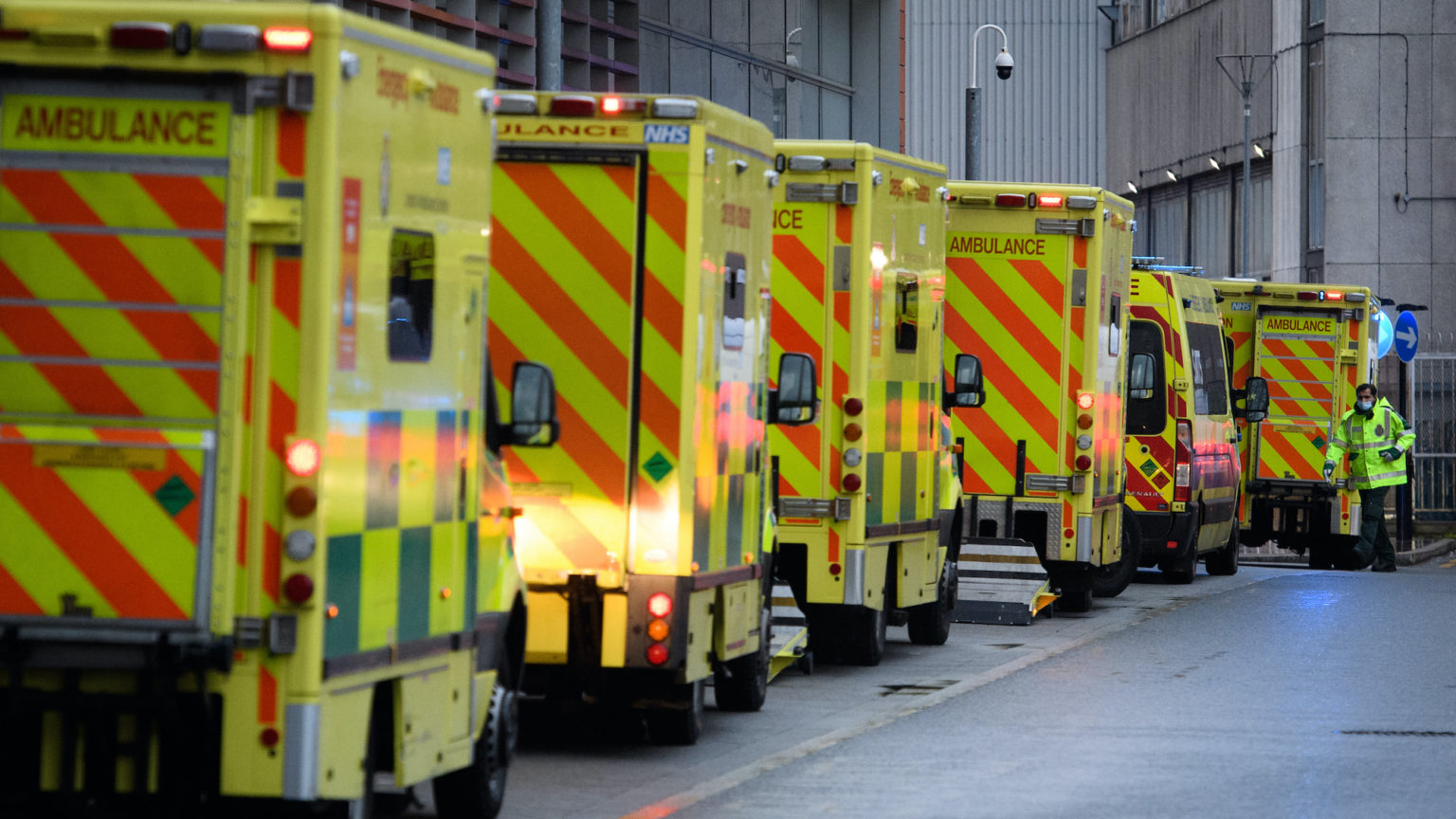 Broadcast journalists are utterly apocalyptic about Covid-19. They are very good at delivering negative news and government justifications for lockdown. But we rarely hear about positive developments or reasons to question our collective house arrest.
The written press has been a little more diverse. But when did you last hear anything other than the government-approved narrative on the airwaves? The fact, say, that new treatments means the virus kills fewer of those who get infected than earlier in the crisis? Or the fact that the average age of those it kills is older than the life expectancy of men born in the UK? Do they just want us to be scared?
We know many editors believe the public to be too hateful and stupid to be given the full facts. We have seen this with coverage of Islamist terror attacks, when reporters speak in riddles about 'ideological motives'. They have taken a similarly paternalistic approach to Covid. It seems as if some newsrooms consider us too volatile and too fond of our freedom to be given all the information on the virus. Should we know too much we might start breaking the rules, they fear. But is it the job of journalists to help to maintain an atmosphere of fear to keep the population cowering at home?
Earlier this week, after the uplifting news that the Oxford vaccine had been approved for use, Radio 4's Today programme produced an almost constant stream of unchallenged alarmism about the horrors of coronavirus. After that, Radio 4 launched straight into The Reunion, which told stories of overflowing hospital wards and horrible deaths. Over lunch, other news programmes were much the same, relaying the government's announcements uncritically alongside further stark warnings from medics.
Is it any surprise that many people now have a wildly inflated perception of the threat posed by the virus? Or that, perhaps consequently, alarmingly high proportions of people appear to support lockdowns? In the row over schools reopening this week, the majority said they wanted schools to close, despite the serious harms this will cause children, compared to the low risk they face from Covid. Do we like lockdown or have we not been properly informed of the risks?
When asked in July what percentage of the population they thought had succumbed to the virus, the mean-average answer given by Brits was nearly seven per cent, which was roughly 100 times higher than the official death toll at the time, and higher than the mortality rate of adult British men during the First World War. The median-average (and most common) perception of the death rate was one per cent of the population, which is also drastically higher than reality.
So-called 'fact-checkers' have downplayed this story of journalistic failure. FullFact, for instance, defended the alarmist headline, 'More people have probably been killed by coronavirus than were killed during the Blitz'. But the average age of death from Covid is over 80, whereas German bombs indiscriminately slaughtered tiny children and healthy adults alike, as well as destroying our cities. Comparisons like this are therefore wildly misleading and alarmist.
The BBC, Channel 4 and almost all other major broadcasters now prominently feature fact-checkers. This trend is the latest manifestation of the 'impartiality' lie: the fact-checkers populating our screens almost never look into inflammatory and fearmongering claims about Covid. They only investigate those which question lockdowns or the hysteria.
The efficacy of lockdowns is not yet clear, and keeping people at home may indeed save lives. But those who have intentionally stoked fear seem to forget that fear has its own cost.
Some otherwise robust and independent-minded friends of mine have been transformed into cowering and confused individuals, speaking in a strange new dialect about bubbles, social distancing, tiers and other methods of separating themselves from the rest of humanity.
An otherwise physically healthy mate of mine has been living in an industrial unit, where he also works, since March. He spent Christmas alone. While a peaceful Christmas might sound superficially attractive, I am in no doubt that the state of hysteria which has overcome him is a greater threat to his wellbeing than the virus.
Similarly, a loved one of mine who struggles socially is now so isolated and lonely that it is urgent that he expands his 'bubble' and takes into account his mental health alongside his physical health. But rolling news has left him so terrified that he is unable to make an informed decision and balance the risks he faces.
I am convinced that the lockdowns have sown the seeds of thousands of mental-health, financial and family crises of the future. Unlike coronavirus deaths, these will be difficult to quantify and attribute blame for. But the evidence is not purely anecdotal. Lockdowns have, for example, already meant more domestic violence and alcoholism.
The government has itself admitted that too many people were, initially, scared away from hospitals, therefore missing scans and check-ups, leading to increased deaths from other diseases. The government was so desperate to avoid images in the press of full wards that it consigned non-Covid patients to unnecessary deaths. The failure of the media to successfully question such obviously short-sighted messaging is part of the explanation. It may one day be clear that thousands of lives have been cut short in part thanks to the media's relentless fearmongering.
Social-media firms are also at fault. Undoubtedly, there has been a dampening effect on speech as a result of their censorship of lockdown sceptics. Fearful of losing their platforms and livelihoods, many journalists are nervous about reporting even seemingly obvious things that run counter to the official narrative.
In turn, social-media bosses are, I am certain, scared of media attacks. They fear being blamed for the spread of opinions some journalists don't like, just as they were after Brexit and Trump's election.
Fear spreads like a virus. It is contagious, and we can all catch it. But it is time we started to tackle Covid with some bravery, rather than fear – before it is too late.
Liam Deacon is the Brexit Party's former head of press.
Picture by: Getty.
To enquire about republishing spiked's content, a right to reply or to request a correction, please contact the managing editor, Viv Regan.