As a teacher, I'm worried we have abandoned children
Remote learning can never replace the education, socialisation and joy that schools provide.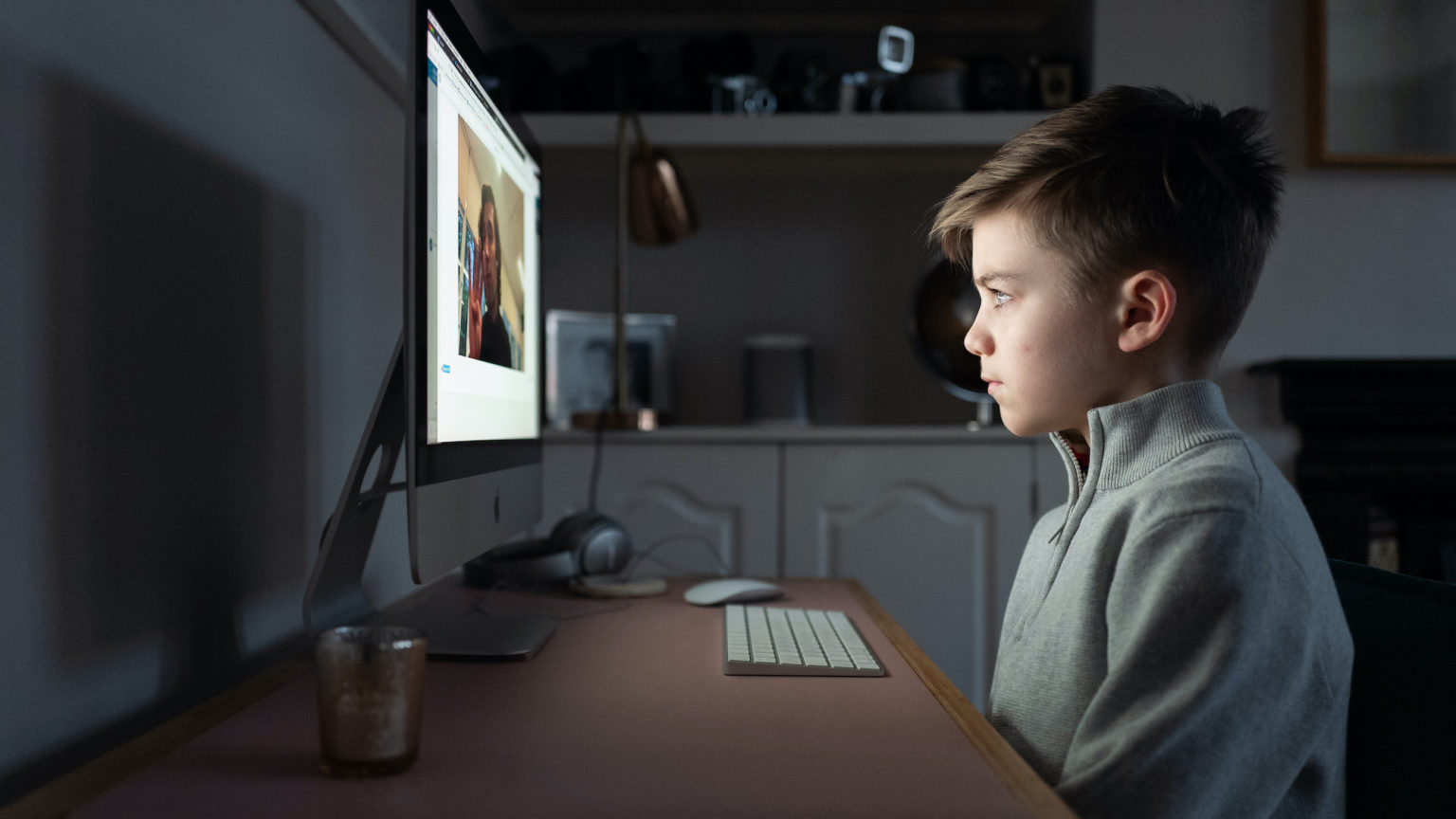 It was Monday 4 January 2021. I was heading home from school after a training day, having fully prepared for the return of the children after the Christmas holidays. It had been impossible to avoid the constant chatter that Boris Johnson was about to close down schools – again. I felt anxious, but (naively) hopeful that he would be brave this time and not cave in.
I spent part of my Christmas break planning lessons for my Year 5 and Year 6 classes (ages ranging from nine to 11). While doing so, I imagined the conversations we would have and which children would be inspired by the resources I had prepared. I considered how I could progress their learning and offer them greater challenges. Covid-19, with all its associations, protocols and 'safety measures', did not once cross my mind. I thought only of the children, the curriculum and their learning. That is my job as a teacher.
Arriving home, I poured a glass of wine and waited for the inevitable. Another national lockdown. Schools closed.
During the first lockdown, after presenting maths classes via Zoom, I routinely asked the children if they had any questions. One child asked, 'When are we coming back to school?'. I wanted to cry.
Like all other teachers, I had to move very quickly to teaching remotely. At our school we take great pride in delivering a high-quality curriculum in the classroom, but trying to replicate that online is very difficult. I remember parents tearing their hair out trying to get their children to focus on their work. Some children had to wait until the end of their parents' working day to get help, trying to concentrate with siblings singing, dogs barking and the grown-ups on Zoom meetings trying to maintain their livelihoods. Others had to share computers with their parents.
Though I was cynical about the measures during the first lockdown, given the low level of transmission among primary-school children, I felt a sense of solidarity with the rest of the nation. I believed we could all pull together, get the virus under control and get children back into school. I'm fortunate to work with relatively privileged children and to have had conscientious parents on board trying their level best to help their children learn. At that time, we were fully focused on their education, despite society grinding to a halt.
But as time went on, the edges started to fray. Parents did not have laptops available for their children, so the kids stopped responding to my messages. One child almost stopped working altogether and what was produced was clearly written by his mum. Some presented me with work that I knew was well below their ability. Others opted for just the lessons they found interesting and avoided those they did not (mainly writing). Most parents simply did not know how to move their children forward – and why would they?
The whole time I sat watching the work come in and trying to find positive things to say to keep the children (and parents) motivated, while being careful not to dent parents' egos. I watched the Year 6 children's seminal moments such as their SATs and their end-of-school church services disappear. I could see that I would need to redouble my efforts in the autumn to get the next cohort of children back on track.
So this last term we have all worked very hard. The children were so pleased to be back. They put up with the regulations and avoided mixing with anyone outside their bubble.
Their young lives were being reorganised around safety while parts of their education were being ignored. But we helped them fill in the gaps in their learning and they started to care again. We worked hard on focus and concentration and enjoying knowledge again, encouraging them to look forward to school despite losing out on their school trips and other privileges.
All through this term, not a single child or adult in the school contracted Covid and not a single bubble had to close. We lost out on the production of our school play and the joy of performing and singing that it would have brought, but we managed to present some drama online to the parents. I carried on, feeling unsettled about the fact that safety was taking precedence over learning, but I felt we were heading in the right direction – particularly when we were told we could sing again!
Then Christmas came. We were segregated into our tiers and the socialisation that schools offer was lost. We were alienated again as safety took over the curriculum. Teachers' focus shifted to the risk posed by the children, while the media fed the frenzy of fear. I found myself arguing for schools to reopen, only to be told I was uncaring.
I am angry because we are sacrificing our children's education. Schools are not and have never been completely safe for teachers or pupils. Children break bones, teachers regularly catch illnesses from children, and yet not once in my teaching career have I ever been offered a flu jab.
But the irony is that if you look at the Covid statistics, primary schools are safe. The transmission of the virus is very low and where bubbles have had to close in schools it has been because one child or adult in that bubble has tested positive. It is the mass of guidelines that have made it difficult for schools to keep going – not hospitalisations from transmissions in schools.
But we have lost sight of that. Most importantly, we have lost sight of the importance of education, the role that school plays in a child's development and the understanding that this cannot be replaced in any real sense in the home by stressed-out and busy parents.
As I face yet another lockdown, I dread the Zoom call when another child asks me, 'When can I come back to school?'. This time, I will cry!
Jo Morris is a primary school teacher in East Anglia.
Picture by: Getty.
To enquire about republishing spiked's content, a right to reply or to request a correction, please contact the managing editor, Viv Regan.