Net Zero will take over our lives
The new energy White Paper will force us to obsess over the minutiae of everyday energy consumption.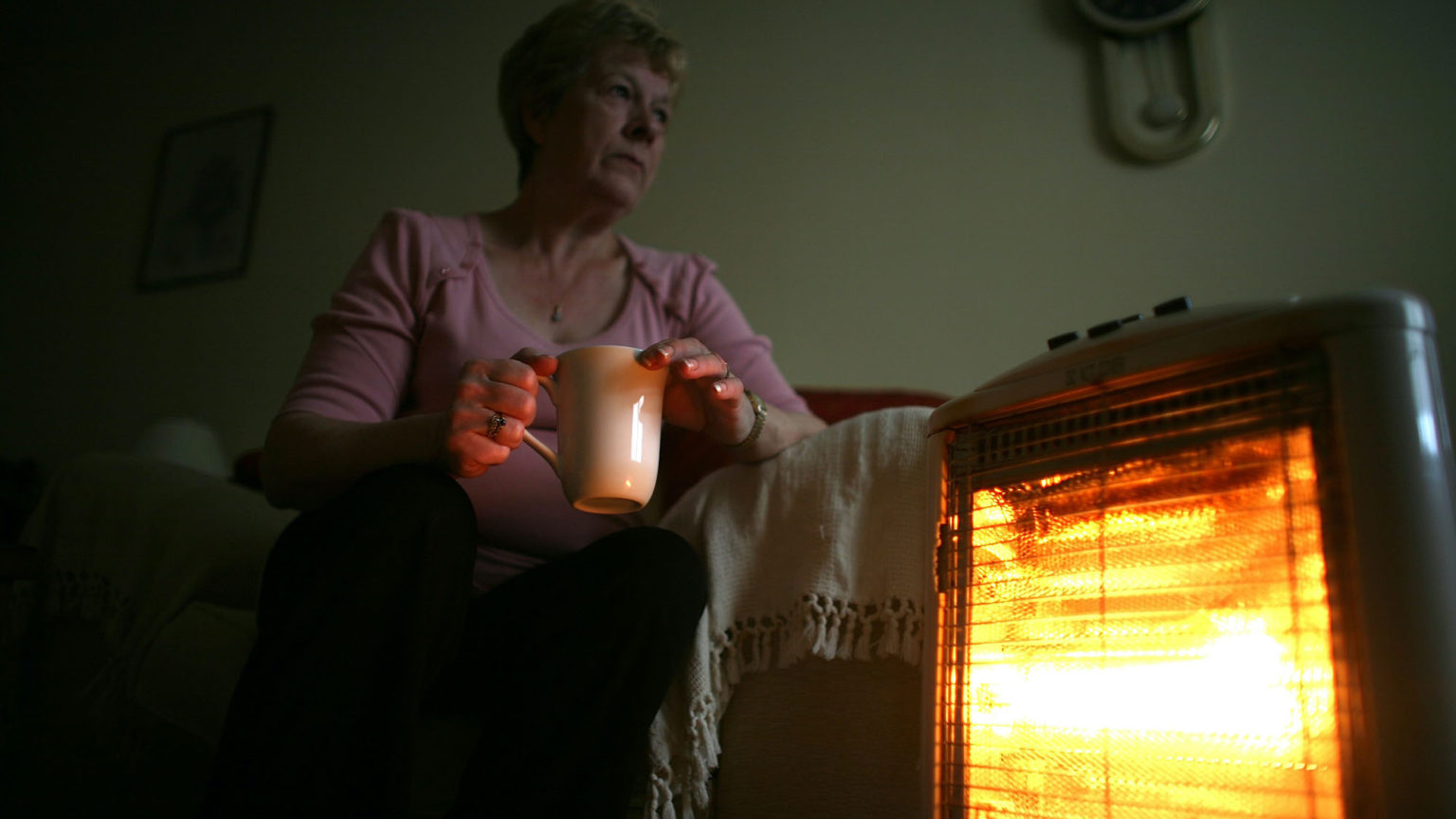 Surely everyone remembers Boris Johnson's 'Green Industrial Revolution', hyped in mid-November with his 10 Point Plan? Or maybe not. So familiar was his shopping list of eco-initiatives that it wouldn't be a surprise if many eyes glazed over. But now more meat has been added, with the publication of a new, 170-page government White Paper: Powering our Net Zero Future .
Alok Sharma, minister for the Department of Business, Energy and Industrial Strategy, provides a foreword and sets the tone. Failure on the part of UK consumers to cut back on fossil fuels in their homes and cars, he says in a roundabout way, 'will result in natural catastrophes and changing weather patterns, as well as significant economic damage, supply chain disruption and displacement of populations'. So far, so Greenpeace.
According to the White Paper, the government wants to encourage the insulation of homes, the 'rolling out' of smart meters, plus smart washing machines, smart dishwashers and smart tariffs. There will be an end to conventional cars and vans, and, instead, a 'transition to clean, zero tailpipe emission vehicles'.
It all sounds expensive but there are a few nods to the affordability of it all for vulnerable households. And, the government assures us, it will create new 'green' jobs. But within four pages, a projection of 'up to' 250,000 green jobs by 2030 becomes 'up to 220,000 jobs per year' by 2030'. To put this speculation in perspective, Britain's offshore wind sector currently supports just 7,200 direct jobs. But apparently, we are just on the cusp of a global Green Industrial Revolution, the White Paper insists.
Powering our Net Zero Future is repetitive. It predictably uses terrible English, replete with go-to clichés. There are nearly 150 uses of that loaded adjective, 'clean'. There's also the usual limp jingoism, as in, 'We will continue to demonstrate international leadership', and in a boast about the UK's 'co-leadership of the Powering Past Coal Alliance', whatever that might mean.
The problem with the White Paper, though, is not simply its surfeit of soundbites and its chaotic inconsistencies. Tellingly, the relentless focus is on how we as members of the public need to be brought into line. For instance, there are 300 mentions of homes and houses, but just four for factories, and three for lorries and trucks. The main novelty of the White Paper is that it wants to use smart IT to help 'engage' consumers so that they can 'make a personal contribution to delivering a clean energy system'. In other words, it demands more day-to-day involvement from us in managing our energy use. What a bright, participative, democratic future for us all!
As Joe Kaplinsky and I argued during the last major bout of climate hysteria in the late 2000s, 'If the world could be more thoughtful about energy supply, individuals could be thoughtless about their energy use'. But the government's interpretation of energy matters is entirely the opposite of this. It wants us to be thoughtful about – indeed, obsessed with – the minutiae of everyday consumption of energy, and the accompanying minutiae of consumer IT. Meanwhile, it betrays great thoughtlessness about energy supply, when it is energy supply that governments should concern themselves with.
Through Carbon Capture, Usage and Storage technology (CCUS), the Conservative government's 'ambition' (a famously Blairite weasel word) is to sequestrate the equivalent of four million cars' worth of annual CO2 emissions. Apart from the fact that CCUS is expensive, and that four million cars represents just 10 per cent of those on Britain's roads, the sum proposed to help CCUS is paltry: a mere £1 billion.
It's the same with nuclear energy, which gets just £385millon for an 'Advanced Nuclear Fund'. Hydrogen, a still-embryonic carrier of energy which requires a whole lot of energy to produce, gets 132 mentions in the White Paper. By contrast, nuclear gets 77. And again we get the fudge factor: 'We will aim to bring at least one large-scale nuclear project to the point of Final Investment Decision (FID) by the end of this parliament, subject to clear value for money and all relevant approvals.' In other words, we will have a plan but not have anything built.
Powering our Net Zero Future does, however, include a plan to build a commercially viable nuclear fusion power plant by 2040. This is commendable, and an ambition worth upholding. For the rest, however, the White Paper reveals a government lacking technological expertise and a Net Zero plan with no technological realism.
James Woudhuysen is visiting professor of forecasting and innovation at London South Bank University.
Picture by: Getty.
To enquire about republishing spiked's content, a right to reply or to request a correction, please contact the managing editor, Viv Regan.