The Dr Jill Biden 'sexism' row is ridiculous
Being first lady means taking flak. Suck it up, kiddo.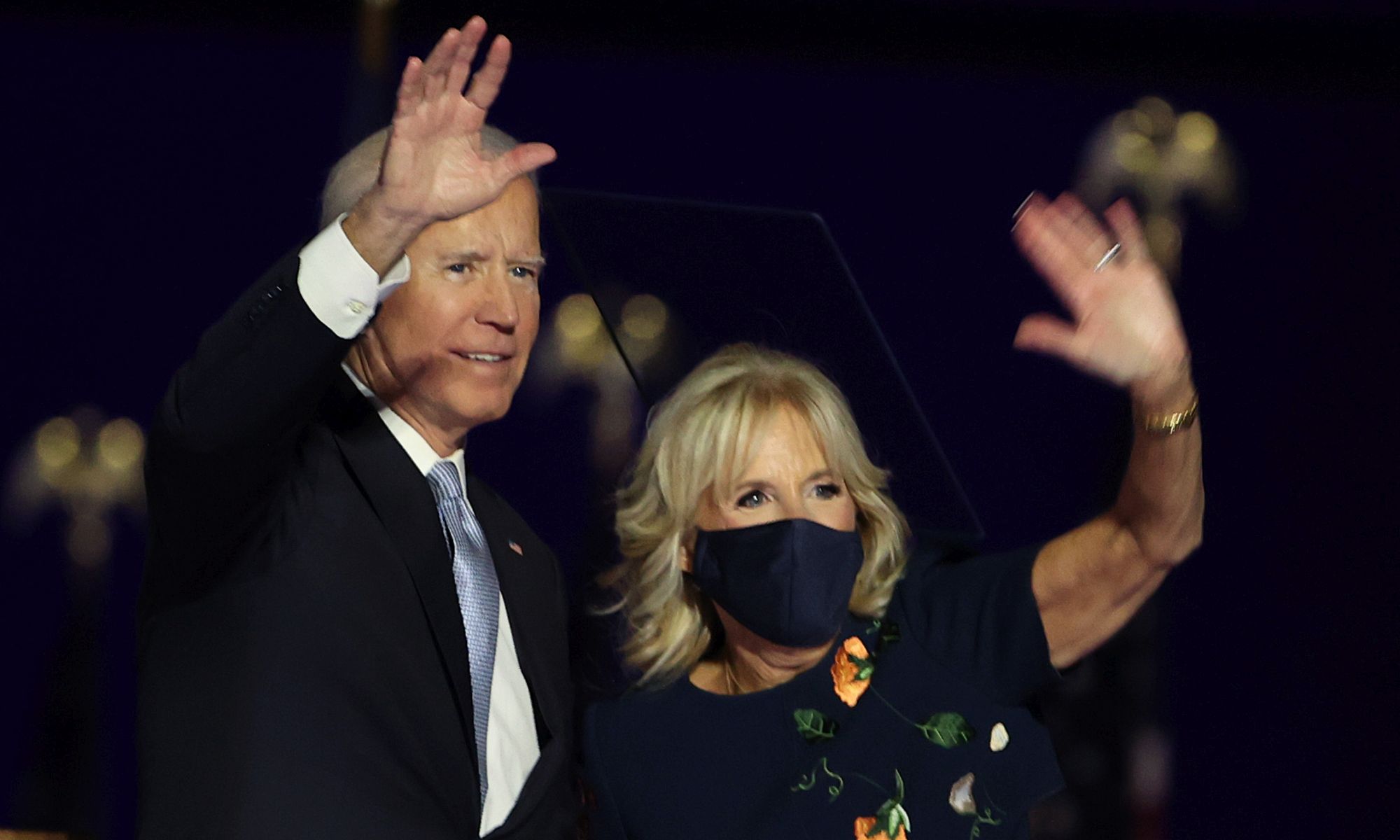 From people signing off their emails with 'PHD' to MA graduates (like me) bringing up their obnoxious dissertation at every dinner party, educational titles are usually nothing special. This is why it has been so bizarre to watch the communal meltdown over a Wall Street Journal article poking fun at first lady Jill Biden's continued use of 'Dr' before her name.
Joseph Epstein's article was part catty advice column, part serious reflection on the deterioration of standards in universities. It was bitchy, calling Biden's dissertation 'unpromising' and ending with an almost jealous dig at her enjoying the next four years 'in the best public housing in the world'. But Epstein also made some uncompromising and interesting points about the use and abuse of university degrees as 'credentials' rather than as proof of expertise or knowledge – especially when colleges are giving out honorary titles to the wealthy in the hope of soliciting donations.
Biden's transition team denounced Epstein's article as 'misogynistic', 'shameful' and a 'sexist attack'. It told Epstein to apologise for calling Jill Biden 'kiddo'. Biden herself tweeted: 'Together, we will build a world where the accomplishments of our daughters will be celebrated, rather than diminished.' The second gentleman – Kamala Harris' husband, Doug Emhoff – claimed that the story would 'never have been written about a man'.
Much of the media were similarly outraged. The Guardian ran a piece celebrating Biden the 'career woman' in contrast with the 'trophy wife turned socialite' Melania Trump. The Independent ran a defensive piece from another 'Dr' who argued that 'each and every one of us "Doctors" is deserving of the title we have worked so hard to hold and will use it as the badge of honour that it rightly confers'.
Only WSJ editor Paul Gigot seemed to understand what the backlash was really about. In response to demands that the paper apologise and retract the article, he said: 'The Biden team concluded [this] was a chance to use the big gun of identity politics to send a message to critics as it prepares to take power. There's nothing like playing the race or gender card to stifle criticism.'
Biden is not the first woman to cry oppression when someone forgets their title. Sometimes even using someone's official name will land you in hot water. Boris Johnson was labelled a sexist for calling Emily Thornberry 'Lady Nugee' in 2017 (the title Thornberry gained when she married a knight of the realm). Social-media provocateur and Cambridge academic Priyamvada Gopal said her college's porters were subjecting her to 'racist profiling' by not calling her 'Dr Gopal' in 2018.
There's an unpleasant whiff of divaish 'don't you know who I am?' about all this. Titles can be important sometimes. The introduction of 'Ms', for example, might only look like a change in two letters. But it was a symbolic reflection of the changing status of women as more than either girls (Miss) or wives (Mrs). On the flipside, titles often receive too much attention altogether – from the obsession with diversifying the queen's honours list to the war over pronouns. When it comes to Jill Biden, Paul Gigot is right – in the world of identity politics, even the wealthy, the powerful and the titled can use their identity to make demands and shirk criticism.
Biden has said she will continue with her career despite being given the title of first lady. Good for her. The prospect of four years of charitable fundraisers, decorations, shaking hands and having your wardrobe analysed can't be all that exciting. But what these high-powered, easily offended women in politics forget is that no title makes you immune from public scrutiny – even bitchy piss-taking.
So suck it up, kiddo. There will be a lot more where that came from.
Ella Whelan is a spiked columnist and the author of What Women Want: Fun, Freedom and an End to Feminism.
To enquire about republishing spiked's content, a right to reply or to request a correction, please contact the managing editor, Viv Regan.