Iran: a victim of nuclear imperialism
Biden is right to bring Iran in from the cold. But what right does he have to stop it from acquiring nukes?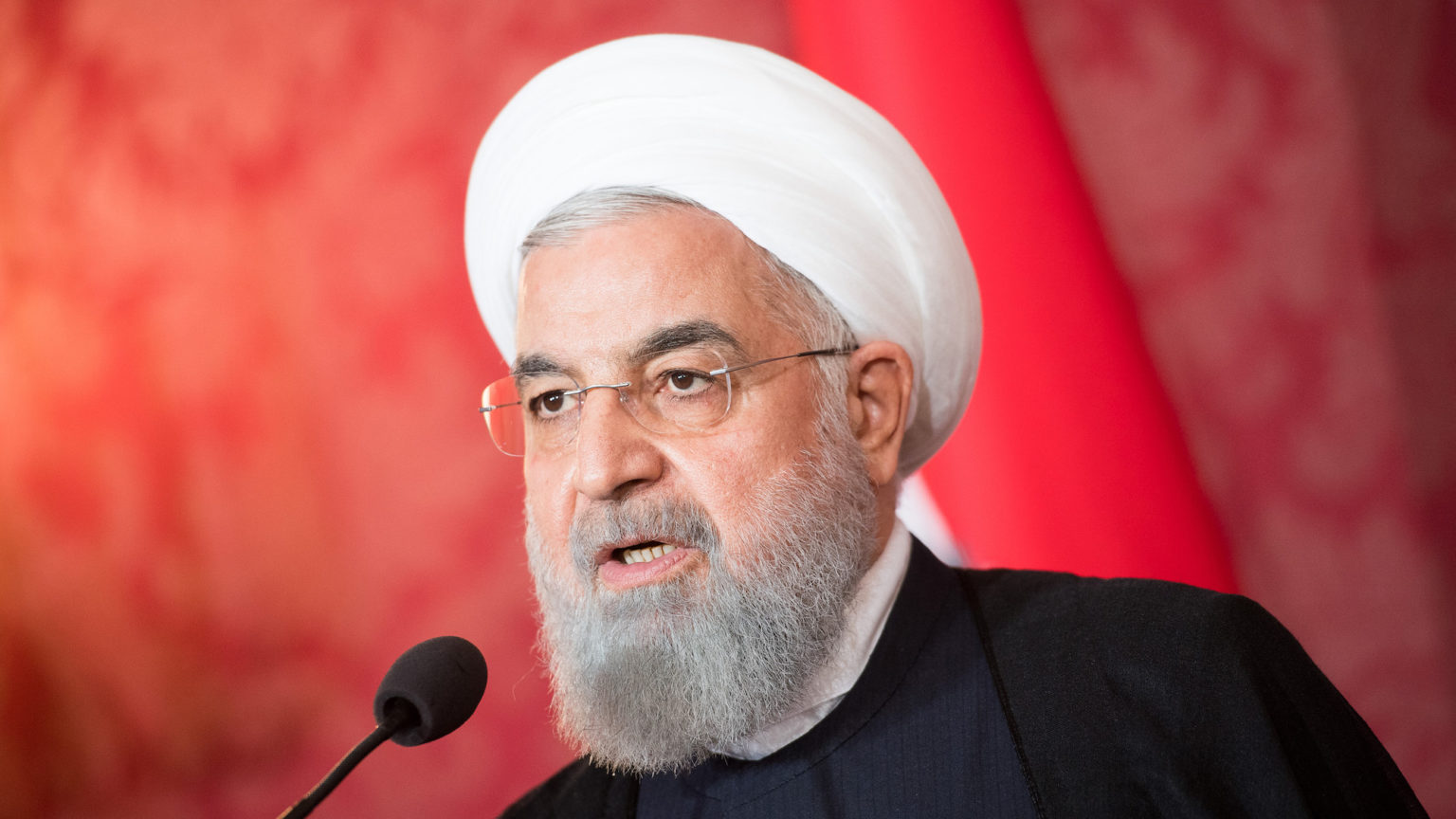 As expected, US president-elect Joe Biden wants to return the US to some form of the nuclear deal it struck in 2015 with Iran (alongside China, France, Russia, Germany and the UK).
On one level, this is good news. President Donald Trump's decision in May 2018 to withdraw the US from the Joint Comprehensive Plan of Action (JCPOA) – to give the nuclear deal its official title – was never really informed by any material or strategic imperatives. Rather, it was the product of the anti-Iran sentiment of influential sections of the US foreign-policy blob.
Indeed, ever since the Iranian Revolution of 1979, which overturned the US-backed coup of 1953, Iran has become a symbol of the limits to America's aspirations to global hegemony. And as such it has consistently played a disproportionately large role in the American elite's psyche. It is a persistent reminder and constant projection of the US's own sense of weakness, from Jimmy Carter's struggle to end the 444-day-long Iran hostage crisis to George W Bush's decision to place it on his 'Axis of Evil'.
Trump's decision to withdraw from the deal, ramp up sanctions, and then subsequently engage in intermittent military interventions over the past two years, fed into this increasingly ungrounded animosity towards what is essentially – compared with the US – a militarily weak state. Rather than bring Iran into line, Trump merely demonised it and elevated it into an exceptional threat.
So Biden's decision to re-engage with Iran, as a rational state actor rather than an implacable enemy, is to be welcomed. Many predict the potential deal will impose more restrictions on Iran in return for a better economic outcome than the JCPOA. Either way, striking a re-worked deal will not be easy given the regional tensions, stoked in part by the US itself. The US's regional allies, from Israel and Saudi Arabia to the Gulf states, are uneasy about the US softening its stance towards Iran. Which is understandable, given they are engaged in vicious proxy conflicts with it from Syria to Yemen. Nevertheless, Biden's move represents an important de-escalation of a conflict that, at points under Trump, looked like it was spiralling out of control.
Yet on another level, there is still a problem with this approach to Iran. Yes, the Biden administration promises to treat Iran with far less belligerence than Trump did. But it is still treating it as an inferior, a not-quite-equal. It is still treating it as a state that is entitled to less sovereignty than the US and its allies. So Iran might be free to develop a civil nuclear-power infrastructure. But, according to the US, Iran should not be free to develop its military and defence capability. It should not be free to develop the weapons that the US, Russia, China, France and the UK have already developed. This means Iran's sovereignty is to be constrained, structured and monitored by those who would never consent to having theirs constrained, structured and monitored in the same way.
This problem is testament to the hypocrisy at the heart of what amounts to nuclear diplomacy. Indeed, this hypocrisy is written into the Non-Proliferation Treaty itself. The NPT, signed in 1968, and implemented in 1970, commits all signatory states (190 in total) to the aim of nuclear disarmament, and, for those without nuclear weapons, to never acquiring them. Which sounds admirably peace-loving.
In reality, however, the NPT has not succeeded in ridding the world of nuclear weapons. Indeed, since its implementation, non-signatory states, such as Israel, Pakistan and India, have all developed them. The NPT has succeeded only in granting the permanent members of the United Nations Security Council – consisting now of America, Russia, China, France and Britain – the right to own nuclear weapons, while formally withholding that right from every other country. It has effectively created a moral hierarchy, in which a select few nations are deemed morally responsible enough to possess nukes, while the rest are not.
This is not of course because the US, Russia, China, France and Britain are actually more morally responsible than the likes of Iran. (Remember the only nation that has ever used an atomic bomb, instantly incinerating tens of thousands in Hiroshima and Nagasaki, is the US.) It is merely because they were either at the head of the postwar international order, or already had nuclear weapons, at the time the NPT was drafted.
Nevertheless, the NPT not only reflects the postwar international order; it morally authorises it, too. It creates a hierarchy of the morally responsible, in which a select powerful few, already nuked up, are to police the affairs of other less powerful nations. And in the act of doing so, the likes of the US and the UK elevate themselves above those they are monitoring and surveilling.
And that is the situation in which Iran finds itself – as a potentially non-compliant signatory to the NPT (to which it put its name in 1970). Which is to say it is viewed as an international miscreant that must be brought into line.
This is not to endorse Iran's repressive theocracy – few outside the Ayatollah's circle would cheer Iran becoming a nuclear power. Rather, it is to argue that this mode of nuclear imperialism is being used to restrict the sovereignty of the majority of nations, while expanding that of a select powerful few.
So while Biden's approach to Iran is to be preferred to that of Trump, it still shares the same basic premise – namely, that Iran ought to be subject to the will of its supposed moral betters. And such a premise is likely only to foster conflict, not end it.
Tim Black is a spiked columnist.
Picture by: Getty.
To enquire about republishing spiked's content, a right to reply or to request a correction, please contact the managing editor, Viv Regan.