The Scottish nationalist 'FACTS' fiasco
The SNP has placed petty cross-border point-scoring over public-health messaging.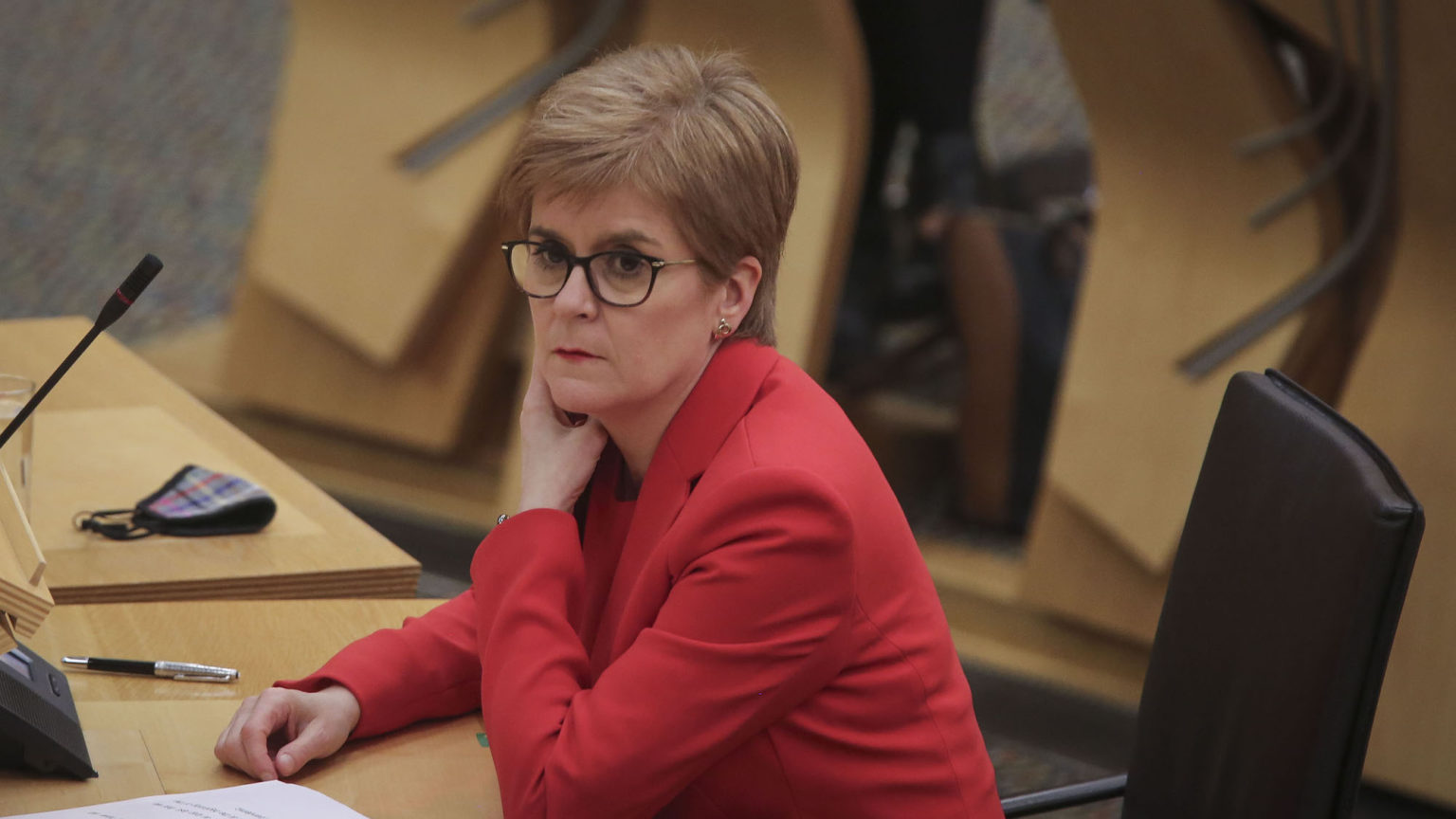 BAD, in case you weren't aware, stands for 'Beware Acronym Disaster', which is an increasingly common hazard in our jargon-laden world. The term was coined after George Mason University made the mistake of abbreviating the name of their Antonin Scalia School Of Law, aka ASSoL. After much hilarity, the name was changed to the Antonin Scalia Law School (ASLS).
Nicola Sturgeon's SNP government had a less amusing but still embarrassing BAD of its own recently when it was forced to relaunch its FACTS coronavirus public-information campaign. A report revealed that the majority of people could not remember what the letters stood for.
The confusion that necessitated the relaunch is all the more embarrassing as the SNP previously derided the UK government's 'Stay Alert, Save Lives' mantra as too vague to be effective. The SNP's Westminster leader, Ian Blackford, memorably tweeted: '#stayalart. What kind of buffoon thinks of this kind of nonsense?' Quite.
For what it's worth, FACTS stands for: face coverings, avoid crowded places, clean your hands regularly, two-metre social distance, self-isolate and book a test if you have symptoms.
Simples? Not exactly. And given the importance of the message it is supposed to convey, FACTS must rank among the worst acronyms of all time. For a start, the word it forms is distracting. We are not being offered facts so much as advice – and pretty obvious advice at that. It's also too clunky, shoehorning in an extra phrase at the end, relying on syntactic contortions and a highly dubious collocation (who 'cleans' their hands?). And it's far too long to be easily committed to memory.
The real meaning of FACTS lies not in the words, or the banal instructions, but in its very existence. SNP ministers clearly view the corona crisis as they view everything else that crosses their desks – as an opportunity to attack Westminster and gain more ground in the eternal battle for independence. So the real meaning behind FACTS is this: we reject anything coming from Westminster and reserve the right to produce our own version, which will, of course, be superior.
This 'anything you can do' approach has given Scots four tiers of restrictions to England's apparently inadequate three, as well as different licensing hours for pubs and now distinct messaging.
Nicola Sturgeon's oneupwomanship is closely connected to the SNP's long-running rebranding project that aims to remove the union flag – literally and figuratively – from everything in Scotland and rebadge it with a saltire. Earlier iterations of this policy have led to high-street retailers falling foul of Scottish officials for branding Scottish goods as British (whisky in the case of M&S and strawberries in the case of Tesco).
You might think, given the name, that BBC Scotland, the Scottish division of the BBC, was Scottish enough. But following demands from the SNP, it created a separate channel last year showing only Scottish programming.
SNP politicians can hardly draw breath without hammering home the message of Scottish exceptionalism. Any hope that this strategy would be stalled for the duration of pandemic in the interests of all – as many, including this writer naively hoped – were soon dispelled when the SNP leadership seemed to be encouraging anti-English protests at the border in July. That tone was maintained when Ian Blackford took a swipe at an ex-pat Englishman who had posted a photo of a stunning aurora display outside his home in the north of Scotland. Blackford claimed, without evidence, that the photographer had travelled to God's own country in contravention of virus restrictions.
The FACTS fiasco is only the latest incident to highlight the disturbing fact that even in a public-health crisis, the SNP is more interested in cross-border point-scoring than actually protecting the public.
Philip Patrick is a lecturer at a Tokyo university and contributing writer at the Japan Times.
To enquire about republishing spiked's content, a right to reply or to request a correction, please contact the managing editor, Viv Regan.