A revolution in biology
Scientists have found a way to visualise the structure of proteins. This is truly groundbreaking.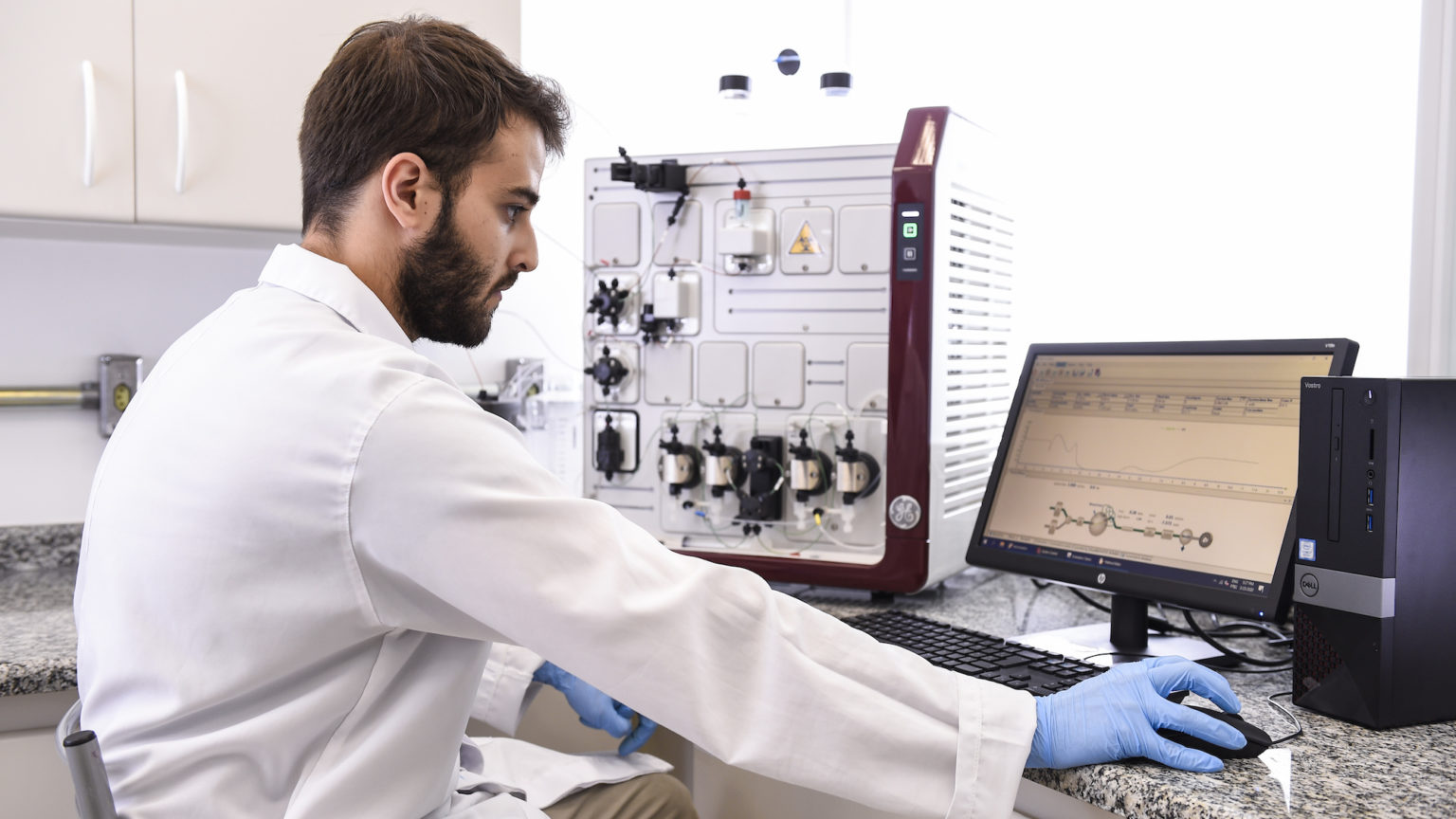 It isn't very often that real breakthroughs in knowledge occur. But last week's announcement that scientists have designed a programme that can visualise the structure of proteins, unlocking a window into the machinery of life, is rightly being heralded as a revolution in biology.
Scientists have for half a century dwelt on a conundrum often referred to as the 'protein-folding problem'. Now, an advanced AI programme known as DeepMind appears to have solved it. What has been unlocked is the structure of proteins, from which we should be able to design the experiments that make drugs and enzymes, as well as all the molecular tools we need to improve the human condition. It means we now have an excellent chance of understanding how proteins can sometimes become tangled, causing conditions such as Alzheimer's or Parkinson's. With this new biological knowledge, we could also begin designing proteins to perform tasks like biodegrading plastics, and thus potentially deal with environmental problems.
This really is something to celebrate and cheer. That this breakthrough has followed hot on the heels of the creation of a coronavirus vaccine in unprecedented speed would seem to suggest we are living in a rare moment of scientific accomplishment.
Just when the cultural zeitgeist stresses the need for precaution, when there are frequent demands to place limits on human ambition, we are rudely reminded of how world-changing knowledge can be. We're reminded that knowledge is not a finite resource, like fossil fuels, and that mankind's ingenuity is limited only by our cultures of short-termism, fear and ignorance.
Sadly, it is in this spirit that some of the discussion around the biological revolution of unlocking proteins has taken place. The Times, for example, in its editorial on DeepMind and the protein-folding problem, could not help but remind readers that 'the method by which the problem was solved also merits admiration. DeepMind involves not just colossal processing power but also the ability to learn. AI was once seen as a novelty whose main application was in playing chess. Its ability to replicate, on a much-advanced scale, the processing power of the brain is producing dramatic advances for human welfare and understanding.'
Actually, the 'processing power of the brain' replicated in an AI machine is not the same as human problem-solving. DeepMind is an extraordinary achievement, of course, but it is a product of human ingenuity. The clue is in the term 'Artificial Intelligence'. AI has no consciousness of itself as a problem-solving entity. It has no free will. The human beings behind it are the heroes. The dumb machine only does what it is told to. We have created technologies that supplement and augment our capacity to generate knowledge, and which do it at an even greater pace than we can.
The Times' outlook reflects a culture that is losing faith in human reason, so that even when we make breakthroughs, it is the machines that are celebrated. But if there is one message that this revolution in biology reveals, it is that mankind is the solution, not the problem, when it comes to the challenges facing the planet. We should salute the generations of people who have struggled with the protein problem and those who invented DeepMind. They are all part of the human quest to understand nature in order to change it for the better of humanity.
To enquire about republishing spiked's content, a right to reply or to request a correction, please contact the managing editor, Viv Regan.