The Berlin authorities are waging war on Berliners
New Covid restrictions show how deeply the city government distrusts the public.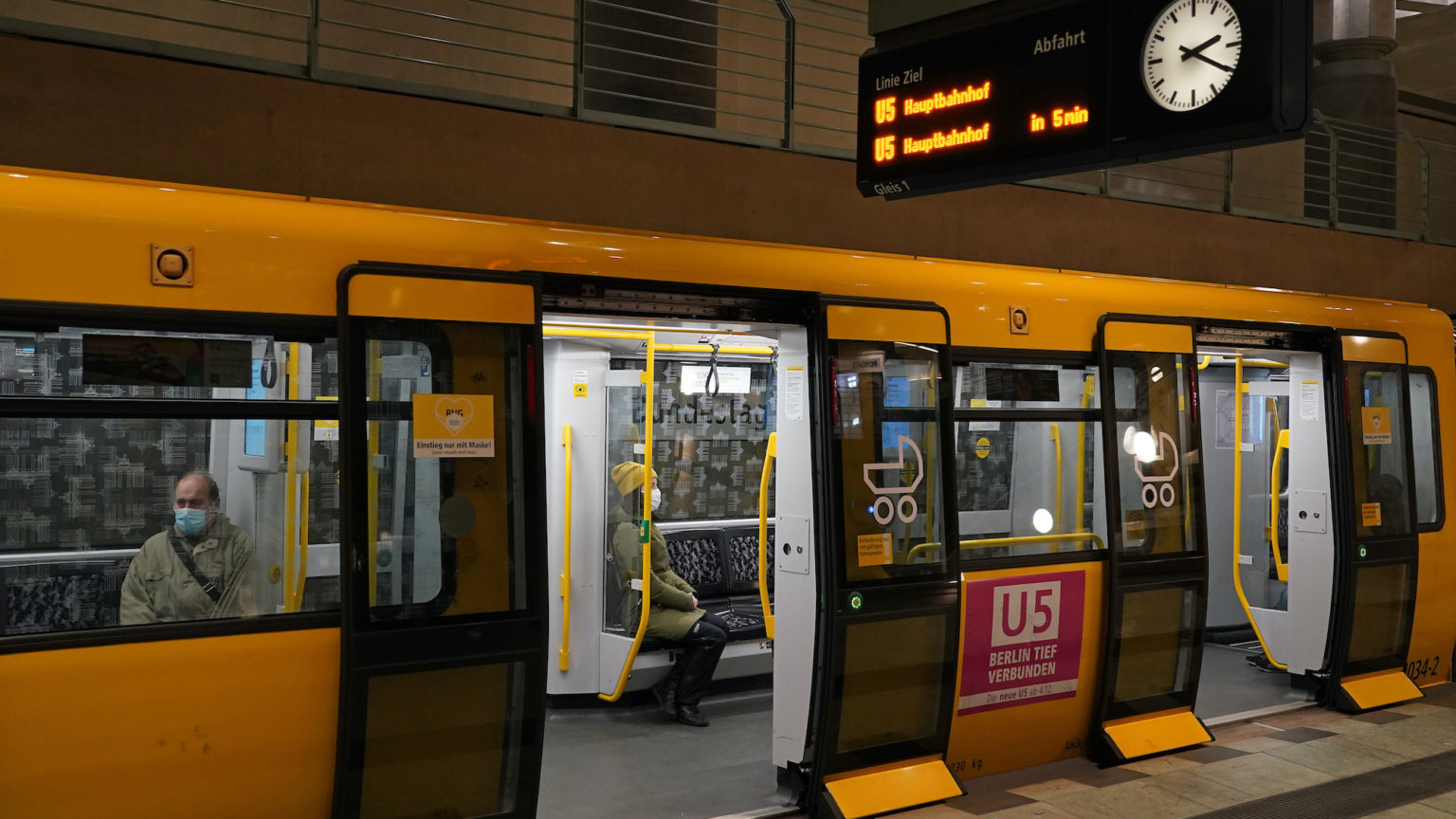 Truth is the first casualty of war, wrote the Greek tragedian Aeschylus over 2,000 years ago. It may well be that this also applies to the war against Covid. That certainly seems to be the case in Berlin, where the city's socialist-green coalition government is using less-than-honest methods to restrict the behaviour of Berliners this Christmas and New Year.
After coming under increased pressure to impose new restrictions due to a continued rise in the number of Covid cases, the Berlin government finally announced its harsh new rules for December last month. These include a request that people only leave the house for important reasons, and that social interaction is limited to five people (over the age of 14) from no more than two houses.
For many Berliners, it will be very tough to adhere to these rules. Many families will not be able to invite anyone for Christmas or New Year's dinner. Uncles, aunts, grandparents and so on could well be left alone at home. Couples with adult children who live away from home will have to decide which of their sons or daughters can join them. Even meeting others for a Christmas or New Year's drink in a park could well be illegal under the new regulations.
These rules express both the government's helplessness and its deep distrust of its citizens. The authorities have not been able to bring the Covid death rate under control, despite the ongoing lockdown. Nor have they been successful in expanding the ICU capacities of Berlin's hospitals (on Sunday, Berlin's ICU capacities were put on red alert, as more than 25 per cent of the available beds were occupied by Covid patients).
But instead of rethinking its strategy, trusting the people, strengthening the bonds of solidarity and opening up the debate, the government resorts to yet more repression. And this is where the dishonesty begins. It is easier for the government to blame the public than for it to admit that it has failed to meet many of its original goals in combating the disease, (such as finding a way of shielding the old and vulnerable – with a third of all Covid deaths occurring in Berlin's care homes.)
Yet this is only one side of the story. The other is that too few, until now, are ready to oppose openly the government's strict new regulations – even in freedom-loving Berlin. Of course, there is a reason for that. For months, those protesting against the lockdowns have been equated with the far right by many media outlets and assorted politicians. This despite a recent study revealing that most participants are not right-wing at all. There have even been calls to have Querdenken, the outfit that has been organising the big anti-lockdown demonstrations, put under observation by Germany's secret service, the Verfassungsschutz.
As a result, anyone voicing anger over the lockdown risks being discredited as a Covid denier or a right-wing conspiracy theorist. In such a repressive climate, it is hardly surprising that surveys still show majority support for the restrictions. But such bald stats rarely indicate which measures people support. Other surveys, however, do provide a more complex picture of people's attitudes to the restrictions. Thus, while a huge 94 per cent of people questioned in November (before the stricter rules were announced for Berlin) agreed with social distancing and quarantining (which seems highly sensible), only 42 per cent thought it was right that restaurants had to close.
No surveys have yet been published showing what Berliners think of the new, harsher end-of-year lockdown. But it is clear that the rules will be broken by many thousands. In my own circle of acquaintances, which includes people who have been deeply critical of the Querdenken demonstrations, many have said that they will disregard the five-people rule. This should not be a surprise. We know that governments that fail to convince people of the rectitude of their actions will not only lose respect and support, but also encourage bad faith.
Older Berliners, who lived in the former East, will remember how the citizens of the German Democratic Republic developed near-perfect methods of evading government restrictions and rules. But paradoxically, this dishonesty plays into the hands of governments, too. Why? Because it doesn't lead to any real change and it also divides people. Thus, the underlying though rarely expressed idea is that the harsher lockdown is only necessary because of how 'other people' have behaved – that is, the silly or reckless people not taking Covid seriously. This law, many of the compliant say, can't really be referring to me.
And there is an element of truth in this: the Christmas and New Year rules will not affect everyone in the same way. Families who live in their own homes, in the better-off suburbs, will probably get away with celebrating a Christmas get-together more easily than those living in a small flat in the poorer areas, which will certainly be subject to higher levels of policing. Other, more privileged Berliners, like a doctor friend of mine, will no doubt invite their family or friends to a holiday home in another region.
There are also differences in what people like to do during the festive season and New Year. So while many middle-class families will have no problem celebrating the last day of the year quietly in their dining rooms with some champagne, many working-class Berliners cannot imagine New Year's Eve without their beloved fireworks. And it is the fireworks that the Green Party (part of the Berlin government coalition) now want to ban – on the grounds that fireworks could result in injuries and additional burdens on hospitals. In truth, of course, the green-leaning middle classes have been trying to ban fireworks for years, and are now using Covid as a pretext.
UItimately, however, the government's repressive laws affect us all. People must be allowed to decide for themselves how to deal with the risks of Covid this festive season. The idea that this law is merely directed against a few rotten apples is like saying that public surveillance is no problem for those that have nothing to hide. Freedom and democracy are not divisible, and this is why we should all stand up against these ever harsher laws.
Sabine Beppler-Spahl's Brexit – Demokratischer Aufbruch in Großbritannien is out now.
To enquire about republishing spiked's content, a right to reply or to request a correction, please contact the managing editor, Viv Regan.