Woke capital supports Black Lives Matter… and forced labour
Companies like Nike and Coca-Cola are reportedly lobbying against curbs on forced labour in Xinjiang.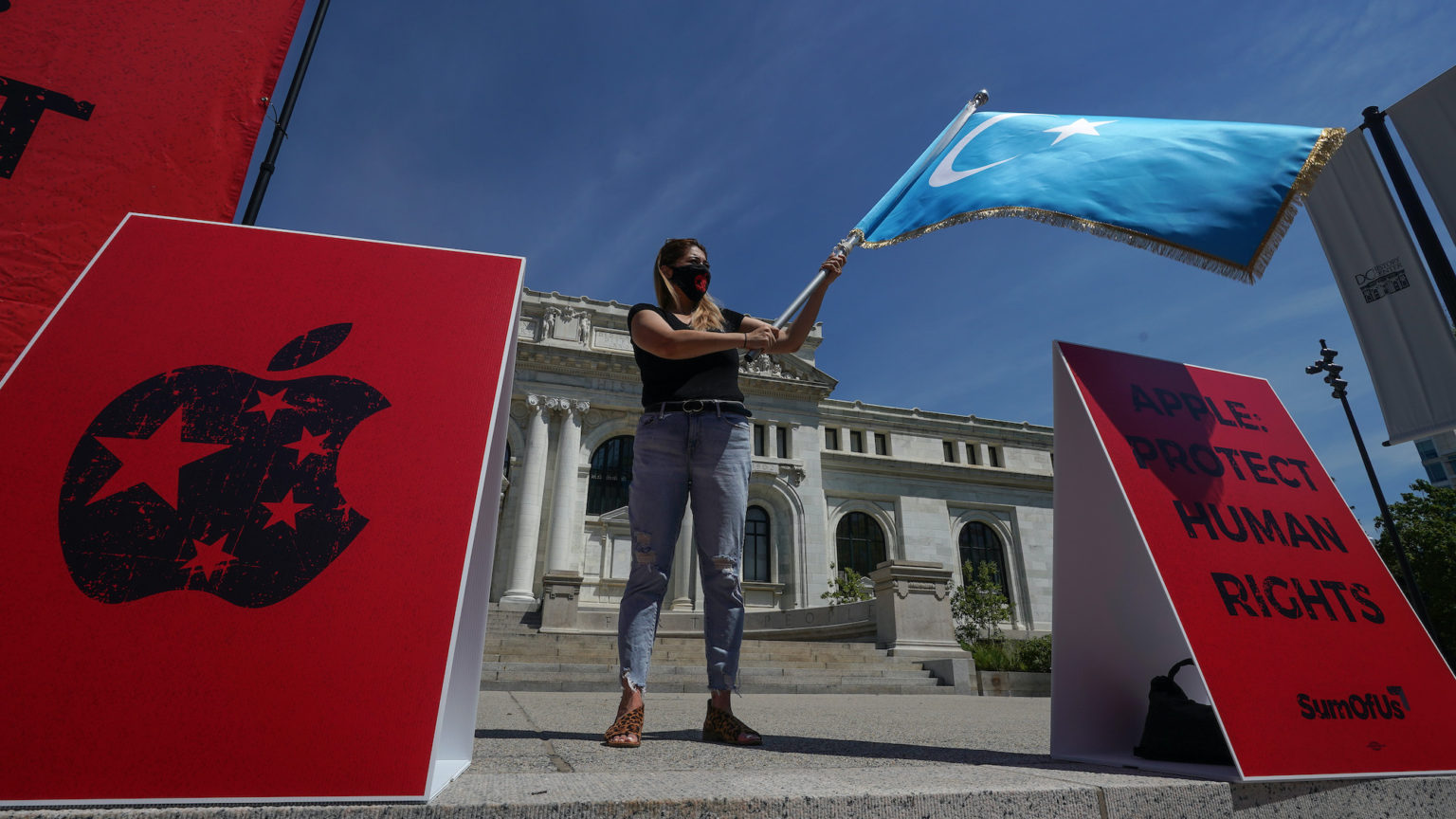 Nike, Coca-Cola and Apple are among the companies reportedly lobbying against a US ban on imports from the Xinjiang region of China, where Uyghur Muslims face severe repression and are used for forced labour.
Nike, Coca-Cola and other major companies and business groups are lobbying Congress to weaken a bill that would ban imported goods made with forced labor in China's Xinjiang region. https://t.co/63B7LyKIAp

— The New York Times (@nytimes) November 30, 2020
The Uyghur Forced Labor Prevention Act has already passed the House of Representatives, and is expected to pass the Senate. It demands that companies exporting to the US analyse their supply chains and possibly ditch Chinese suppliers. In cases where companies cannot prove goods produced in Xinjiang were not made by forced labour, the act bans those goods.
But it seems not everyone is happy with this attempt to combat modern slavery. Many firms are worried about potential threats the act poses to their supply chains.
In the recent past, Nike, Coca-Cola and Apple have been keen to parade their wokeness. In the aftermath of the death of George Floyd, Nike released an Instagram video featuring a perverted form of its slogan, which read, 'For once, Don't Do It'. This was followed by statements such as 'Don't turn your back on racism' and 'Don't make any more excuses'.
President and CEO John Donahoe gave a similar message: 'Systemic racism and the events that have unfolded across America over the past few weeks serve as an urgent reminder of the continued change needed in our society. We know Black Lives Matter.'
Likewise, Coca-Cola's chairman and CEO, James Quincey, said earlier this year, 'Companies like ours must speak up as allies to the Black Lives Matter movement. We stand with those seeking justice and equality.' He also announced $2.5million in grants towards criminal-justice reform, the NAACP Legal Defense Fund, and the National Center for Civil and Human Rights.
And Apple's CEO Jim Cook said: 'To the Black community – we see you. You matter and your lives matter… With every breath we take, we must commit… to creating a better, more just world for everyone.'
And yet, for all their performative moralising, these companies are now trying to water down action against the extreme oppression of Uyghur Muslims in China. The New York Times reports that lobbyists seek changes such as the 'easing [of] disclosure requirements' that would be put in place by the act. Apple, it says, has proposed extended compliance deadlines, and is not keen on the idea of giving supply-chain information to the public, preferring to release this information to Congress instead.
In March, the Australian Strategic Policy Institute suggested Apple and Nike were beneficiaries of 'abusive labour transfer programs' involving Uyghurs. It said a contractor for Apple received 700 or more Uyghur workers from a programme intended to 'gradually alter their ideology'.
These firms are all for trendy activist causes, but only when they boost the bottom line. That means that while black lives may matter in the US, Uyghur Muslim lives in China do not.
Nike claims it has not lobbied against the act, but merely had 'constructive discussions'. It also said it does not source products from Xinjiang, though reports contradict this.
Coca-Cola says it does not permit forced labour in its supply chain and that one of its sugar suppliers which was linked to forced labour has since been audited. And Apple says it has found 'no evidence of forced labour' on its production lines.
But disclosure documents are revealing. Though not explicit about the ultimate aims of the expenditure, they show both Nike and Coca-Cola have paid for lobbying in relation to the Forced Labour Act, while Apple has also paid for lobbying on what the New York Times describes as 'Xinjiang-related legislation'.
The facade of social justice fools nobody. Corporate wokeness is a complete sham.
Picture by: Getty.
To enquire about republishing spiked's content, a right to reply or to request a correction, please contact the managing editor, Viv Regan.