Wokeness has made a mess of Eton
A teacher at the elite public school has been sacked for producing a lecture criticising feminism.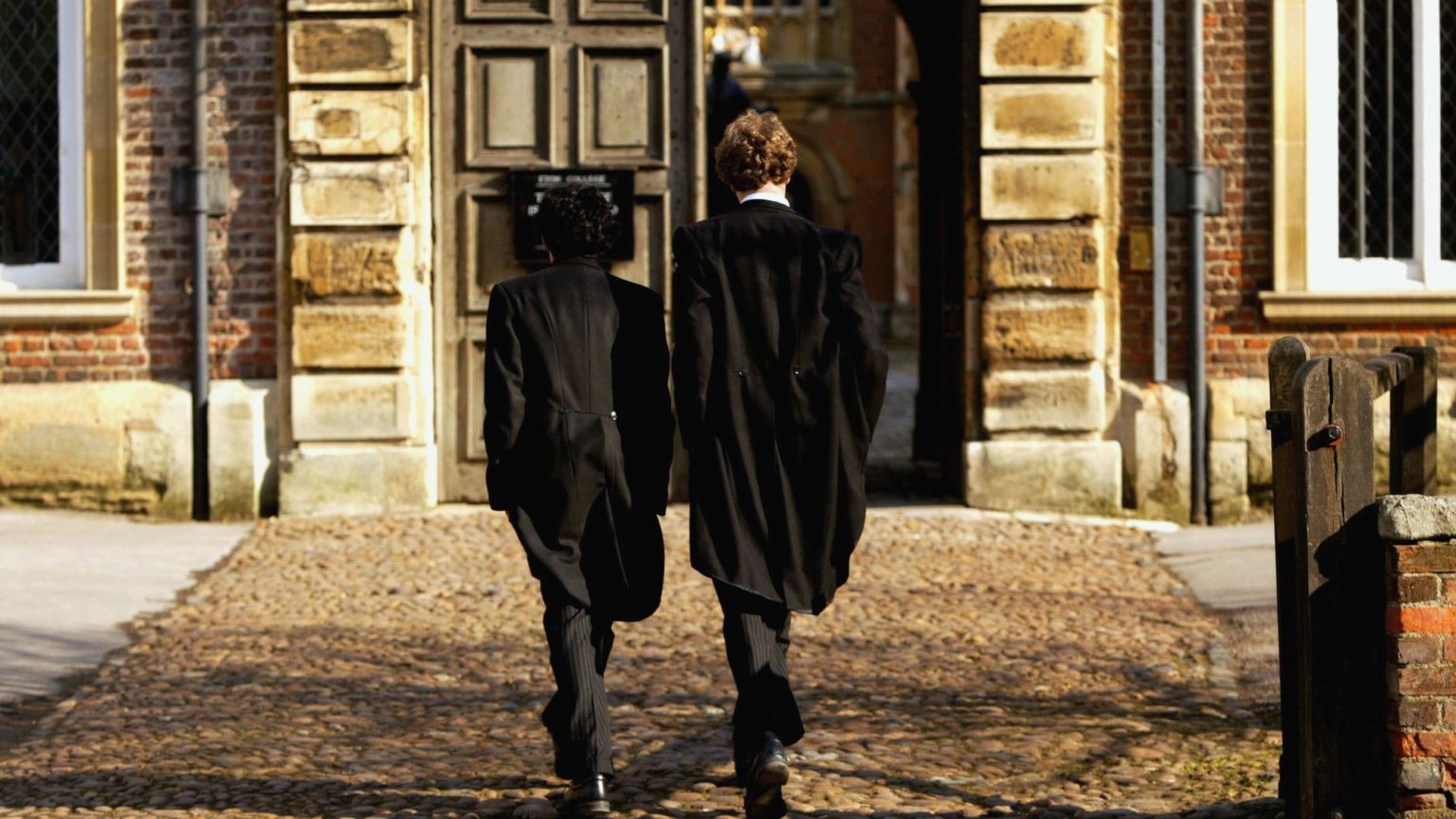 Will Knowland, an English master, was due to give a lecture to senior boys on what he called 'the patriarchy paradox'. One of Knowland's arguments is that there is some scientific evidence for hardwired psychological differences between men and women, rather than just socially constructed differences as is argued by many feminists. But the lecture, which was recorded on video, was never given to students on the orders of the headmaster, following a complaint from a teacher.
Knowland also has his own private YouTube channel, and so he decided to upload the talk there. The school took objection to this as well and ordered him to take it down. He refused and was, according to his account, sacked for gross misconduct.
The dismissal is subject to appeal, and Knowland has vowed to fight it. Sadly, it could well be that Eton is within its legal rights to sack him, particularly since English law is scandalously generous to employers in the freedom it gives them to limit what opinions their employees can express – even in a private capacity, outside the workplace.
Nevertheless, this episode is still depressing. For one thing, the talk itself is not some boneheaded exercise in machismo or misogyny. Nor would it have been treated as propaganda to be taken as received truth by vulnerable or gullible youngsters. The intended audience was made up of senior boys, and it was supposed to spark a discussion of controversial issues in current affairs. The school not only deemed the talk unacceptable for its students, but it also objected to it being made available on the net for anyone else who might be interested.
One of the raisons d'être of Eton College, with its enormously high fees, big endowment and exclusive cachet (coupled, to be fair, with an increasingly generous means-tested scholarship programme) is precisely that it can afford to be different from other schools. Its ability to attract lots of excellent teachers and pay them well does not only allow it to be a very good school – it also gives teachers the wiggle room to teach in a rounded way, rather than strictly to the test. It can encourage its boys to think for themselves. And it can cultivate a good deal more individuality and diversity of opinion among its teaching staff than would be possible in even a grammar school elsewhere. Yet the headmaster chose, in this instance, to suppress Knowland's lecture because other teachers disapproved of it.
Unfortunately, this is not enormously surprising. Eton has gone down Woke Lane before. Its headmaster, Simon Henderson, seems to be highly image-conscious and wants to keep Eton as aligned as possible with fashionable trends adopted by the new monied class – so much so, that those in the know have referred to him as 'Trendy Hendy' ever since he arrived in 2015.
Almost exactly three years ago, in a curiously parallel episode also concerned with toxic masculinity, Eton pupils were subjected to a training course provided by Laura Bates, Guardian columnist and founder of the Everyday Sexism project. Everyday Sexism is a single-minded pressure group. Its website consists largely of a series of gripes about men that are said to reveal structural sexism, lumping together serious sexual crimes with stories of women not being chosen for their work's football team. That Eton welcomes this outfit but complains about Knowland's talk seems worthy of comment, to say the least.
Put simply, the indications are that Eton has now taken on many of the mantras of the woke elite. A spokesman for Eton insisted that Knowland's lecture fell foul of equality law and that the college, therefore, had no choice but to sack him. His lecture, according to this argument, could be seen as hostile to a protected group (presumably women) and it would make Eton's women teachers uncomfortable. None of this is entirely convincing. Worse still, this argument is remarkably patronising to female teachers. It questions their ability to hold their own in a robust debate and it implies that they need particular protection from uncomfortable topics.
There is one hopeful sign, however. There has been a surprising backlash. Large numbers of Eton pupils, showing rather more backbone, independent thought and political nous than the college's staff, have signed a letter to provost William Waldegrave in support of Knowland. The letter is refreshing in its support for free speech in education. 'How', it asks, 'can the school reasonably expect teachers to engage in the promotion of free thought inside and outside of the schoolroom when the consequence of overstepping some poorly defined line of acceptability is to lose their livelihood and home? Is this not an abuse of power?' The open letter has also gained the support of a number of MPs and eminent Harvard professor Steven Pinker. The vice-chancellors of the universities most of these boys will attend should take note of it, too.
So the news is not all bad. There is a decent chance free speech could win this time.
Andrew Tettenborn is a professor of commercial law and a former Cambridge admissions officer.
To enquire about republishing spiked's content, a right to reply or to request a correction, please contact the managing editor, Viv Regan.