Stop crying crocodile tears for foreign aid
International aid is not about helping the world's poor. It's about shoring up the UK's international influence.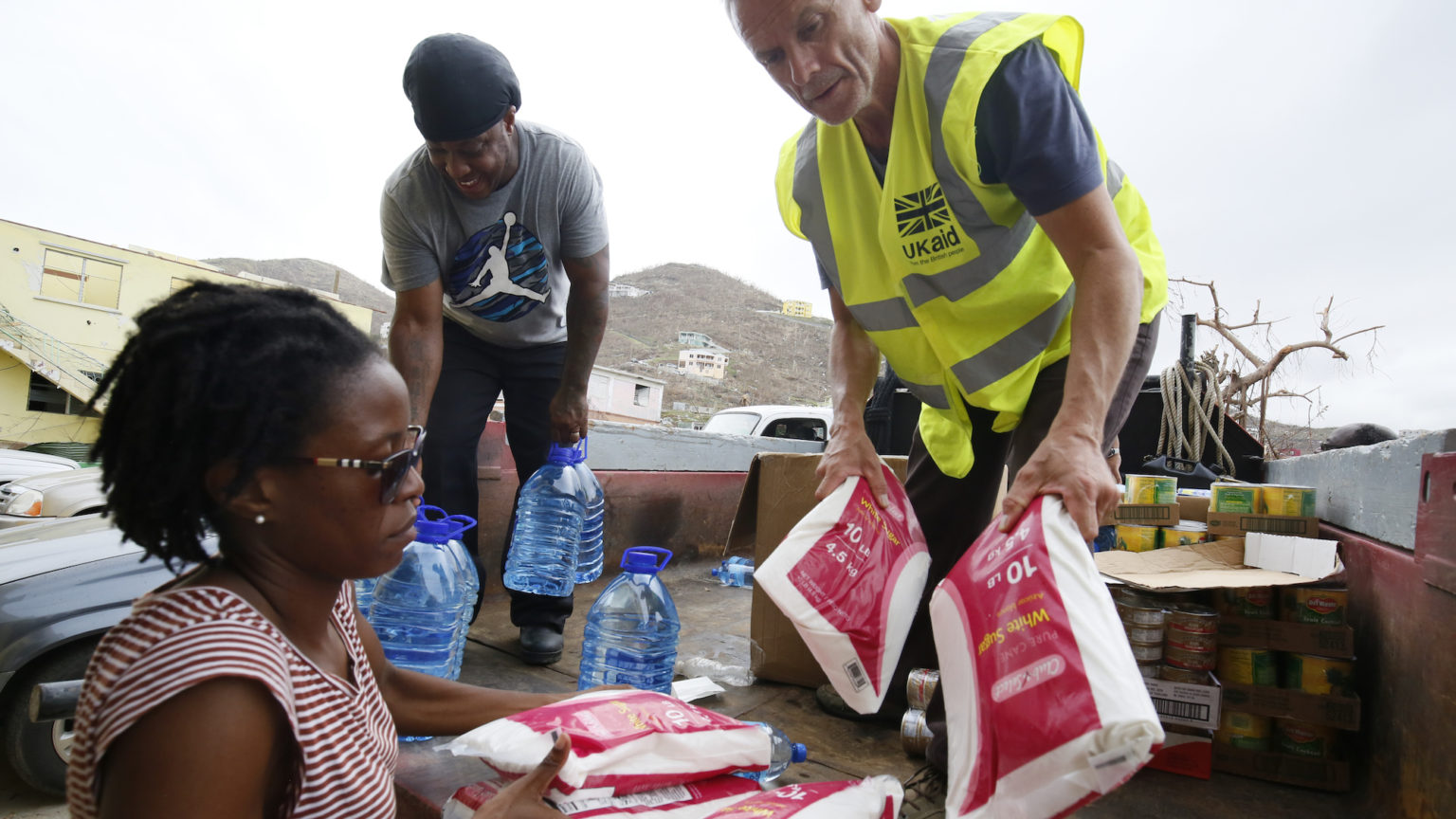 Chancellor Rishi Sunak has upset MPs and lords by cutting the UK's international aid budget from 0.7 per cent of GDP to 0.5 per cent. Baroness Sugg has resigned from her role as a Foreign Office minister, calling the planned £4billion cut 'fundamentally wrong'.
The discussion about international aid is woefully distorted. On the one hand, some Conservative MPs have it in their head that slashing aid to foreigners will play to an imagined 'Britain first' sentiment among some of the working-class voters they picked up at the last election. On the other hand, supporters of international aid like to portray it as the equivalent of charitable giving – something which only evil and selfish individuals would object to.
Providing international aid is important – especially during humanitarian catastrophes like the current pandemic. Larger economies should absolutely take a lead in contributing to the global effort in vaccinations, testing and relief. But you don't have to be a petty nationalist to have a problem with the politics of international aid. MPs bleating about the immorality of a spending cut are painting an imaginary picture of British aid being the only thing standing between an Afghan child and her next meal.
In fact, a study released in February by the World Bank found that billions of pounds of aid – up to a sixth – is lost due to 'leakage' into tax havens. But even if it didn't end up getting embezzled, lost or redirected by corrupt governments, direct aid to other countries is not simply about need.
Two-thirds of the UK aid budget is sent directly as 'bilateral aid' to countries like Pakistan, Syria, Ethiopia and Nigeria. As Observer columnist Kenan Malik pointed out in 2018, these aren't even the countries most in need. In 2020, the five poorest countries in the world, in terms of GDP per capita, are the Democratic Republic of Congo, Mozambique, Uganda, Tajikistan and Yemen. Malik also pointed to the fact that then prime minister Theresa May had only agreed to recommit to the 0.7 per cent promise on the basis that it would 'tackle global challenges and support our own national interest'. 'This will ensure that our investment in aid benefits us all', she said. The idea that international aid is simply an expression of British philanthropy is a fantasy – it is about British interests.
If two-thirds of international aid goes towards a neocolonial project of promoting British interests abroad, the other third goes to multilateral organisations like the UN and the World Bank. Roughly 15 per cent of that aid gets spent on the management of humanitarian crises, the rest goes on whatever project these unaccountable institutions see fit.
There is a huge focus on the good that international aid does in particular to educate women and girls. And what could be wrong with that? But as I wrote on spiked last year, the UN's interest in women's equality and freedom comes with a catch. On World Population Day in 2019, the UN announced 'Thriving Together', an educational programme aimed at reducing population growth. To the delight of climate-change enthusiasts, international aid was being spent on giving young women in African countries enough of an education to make sure they wouldn't populate the world any further. Sometimes this anti-population drive is more explicit – in 2012 news broke that tens of millions of pounds from the Department for International Development had funded a forced sterilisation programme in India, which led to miscarriages and even deaths.
The real problem with international aid is that it has always been about Western powers deciding what is best for citizens in developing nations. Aid always comes with strings attached. At no point are the citizens of these nations – the supposed beneficiaries – consulted on how best to spend the money. The citizen TV channel Worldwrite's 2008 film, What Wofa Wants, highlighted this problem. It interviewed Wofa, a Ghanian community leader, who argued that his neighbours wanted 'a factory and jobs', not another 'give a goat' campaign. Wofa's desire for resources to create a better quality of life is at odds with the green-centred politics of the West, which champions scarcity in the developing world in the name of 'saving the planet'. British politicians want to be seen to be helping, but they don't actually want to make a difference.
Taking an internationalist approach to spending is a good thing – governments should provide aid to those in need, particularly during humanitarian crises. But the politics of international aid have always stunk of neocolonialism. Tory MP Tobias Ellwood, for instance, castigated the government for embarrassing the UK – how could we claim to be 'Global Britain', he asked, 'when our hard power is not matched by soft power'. Similarly, Labour MP Sarah Champion responded to the cut by saying: 'I think we can wave goodbye to the development-superpower status that we have proudly had for so long.' Both examples make clear that this is about Britain and its influence.
Don't let the crocodile tears fool you. The anger over the aid budget has little to do with making the lives of our brothers and sisters in developing nations better, and much more to do with giving Western politicians the moral authority they so desperately crave.
Ella Whelan is a spiked columnist and the author of What Women Want: Fun, Freedom and an End to Feminism.
To enquire about republishing spiked's content, a right to reply or to request a correction, please contact the managing editor, Viv Regan.