Britain's political police-state
Extinction Rebellion activists have protested at the Cenotaph – days after police prevented veterans paying tribute there.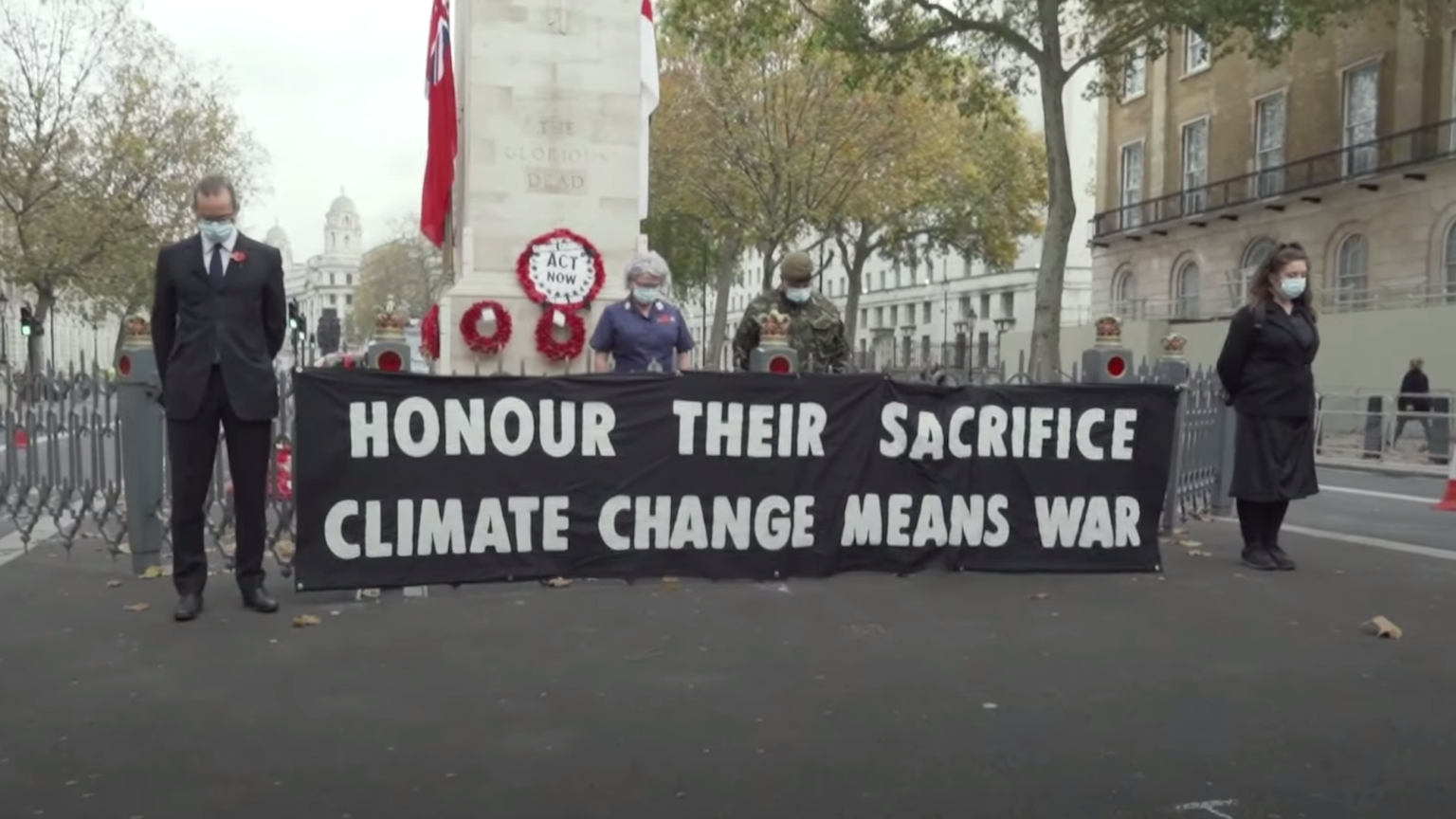 In the UK, authoritarian lockdown rules mean it is currently illegal to gather outside with more than one person from another household.
Accordingly, this year's Remembrance Sunday service at the Cenotaph was scaled back, with the event closed to the public for the first time. People were discouraged from gathering not only at the monument, but also at public commemorations across the country. Many people were denied the ability to pay tribute publicly to fallen soldiers in the usual way.
And yet, today, on Remembrance Day, Extinction Rebellion protesters rocked up and placed a wreath on the Cenotaph with the words 'climate change means war' and 'act now' on it. They also unfurled a banner with a similar message: 'Honour their sacrifice, climate change means war.'
Extinction Rebellion protesters hijack Cenotaph on Remembrance Day pic.twitter.com/nALeHEqp3c

— The Sun (@TheSun) November 11, 2020
There is much to be said against the protest itself, which was deeply distasteful and will probably turn out to be yet another PR disaster for the hapless XR. But more concerning is what this tells us about Britain's Covid police state.
It seems that the police treat protesters differently according to the cause they support. Last week, police took a zero-tolerance approach to anti-lockdown protesters, making over 100 arrests. Back in August, lockdown-sceptic Piers Corbyn was handed a £10,000 fine for organising a protest. But not all protesters are punished. In June, when Black Lives Matter protesters broke the lockdown, police supported the protests by 'taking the knee' in front of them.
Will the XR Cenotaph protesters meet the same fate as those protesting against Covid restrictions? It seems doubtful. It took the police nearly two hours just to remove the XR wreath from the Cenotaph.
Of course, those of us who believe in free speech and civil liberties do not want anyone to be prevented from attending a protest or to be punished for demonstrating. But the inconsistency is glaring.
As radio presenter Alex Belfield has pointed out, XR were able to protest at the Cenotaph on Remembrance Day, despite the fact that police lines prevented veterans accessing it on Remembrance Sunday. Apparently, it is fine to head to the Cenotaph if you want to make a statement about the environment, but not if you want to commemorate the past.
This is the country we live in: a state where Covid means protesting is banned, unless it's the right kind of protest, in which case the police will turn a blind eye or even endorse it.
Our police have become politicised – and that is a grave threat to our democratic rights.
Picture by: YouTube.
To enquire about republishing spiked's content, a right to reply or to request a correction, please contact the managing editor, Viv Regan.