An assault on a vindication of woman
Maggi Hambling's Mary Wollstonecraft statue has been vandalised by literal-minded feminists.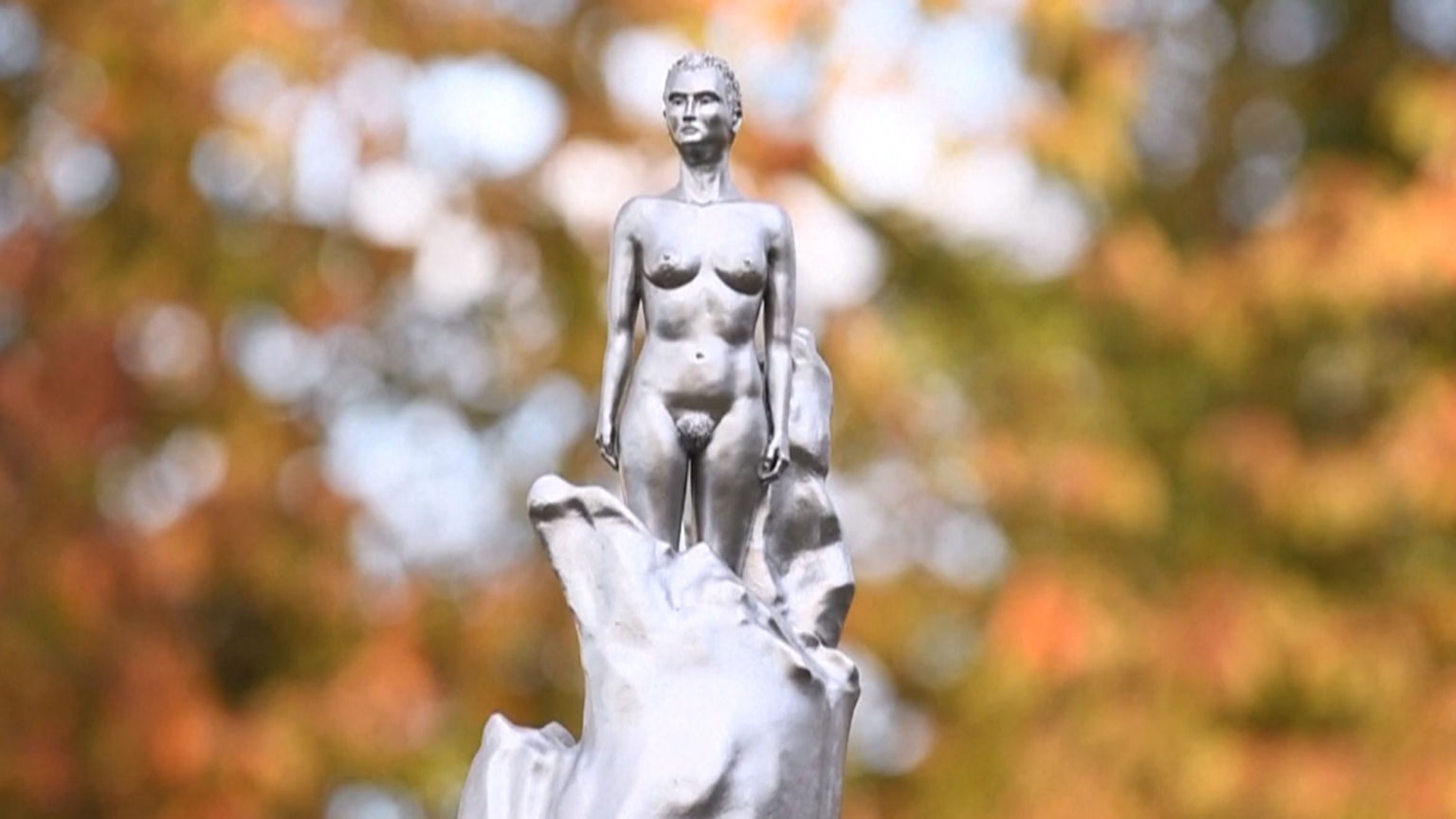 Alive to the way that women were treated as property in 18th-century England, Mary Wollstonecraft, already a defender of the French Revolution, took the ideals of liberty and demanded they work for women, too. Wollstonecraft's A Vindication of the Rights of Woman (1792) is rightly celebrated as the first text of women's liberation.
The brilliant, funny and caustic artist Maggi Hambling won the competition to honour Wollstonecraft in a public sculpture after a 10-year campaign by the 'Mary on the Green' group. A Sculpture for Mary Wollstonecraft was unveiled yesterday on Newington Green opposite the Unitarian church Wollstonecraft worshipped at.
Hambling's sculpture has been met with a chorus of denunciation – most of it driven by philistine moralism. The main complaint is that the woman figure at the top of the statue is naked. Feminist writers Rhiannon Lucy Cosslett and Laurie Penny were most put out by the lack of clothes, claiming that men would not be portrayed that way. (Not in Michelangelo's David, Myron's Discobolus, or the works of William Blake?)
When asked why her woman was so ripped, Hambling replied that she was as most women would want to be. The critics seem to have been wrong-footed by the way that Hambling chose to show the idea of Wollstonecraft's Vindication rather than depict the woman herself. Indeed, the title of the sculpture makes clear that it is for not of Wollstonecraft. Instead of having a portrait of Wollstonecraft, Hambling shows a heroic everywoman emerging with her shoulders back, out of a magma flux. It is a celebration of woman as subject – a vindication of woman.
Mired in literalism, the critics would seem to have preferred to see Mary Wollstonecraft bowed and fully clothed, preferably seated at a park bench with some books (as the runner-up proposed). Gillian Wearing's sculpture of Millicent Fawcett in a brooch and a bun seems more to their taste (though Fawcett was, of course, chosen to be honoured because she was a moderate suffragist, not a militant suffragette). Who knew that feminists were so committed to aprons and bonnets?
As it turned out, the services of the BBC costume department were not required to tie Hambling's transcendent subject down in the 18th century she had escaped from. Art terrorists were on hand to cover up her breasts and untidy bush with gaffer tape, and to cover her shoulders with a Covid-19 facemask. On top of that, radical feminist Julia Long and others have fashioned a little bag to cover up the statue to save women's blushes.
Nineteenth-century moralists covered up the glorious Roman, Greek and Renaissance nudes with fig leaves (so that 'fig leaf' came to mean a dishonest disguise). Like them, Hambling's woman has been shamed.
To enquire about republishing spiked's content, a right to reply or to request a correction, please contact the managing editor, Viv Regan.