White women are the new white men
'White women' voters have been vilified for Trump's surprise showing in the election.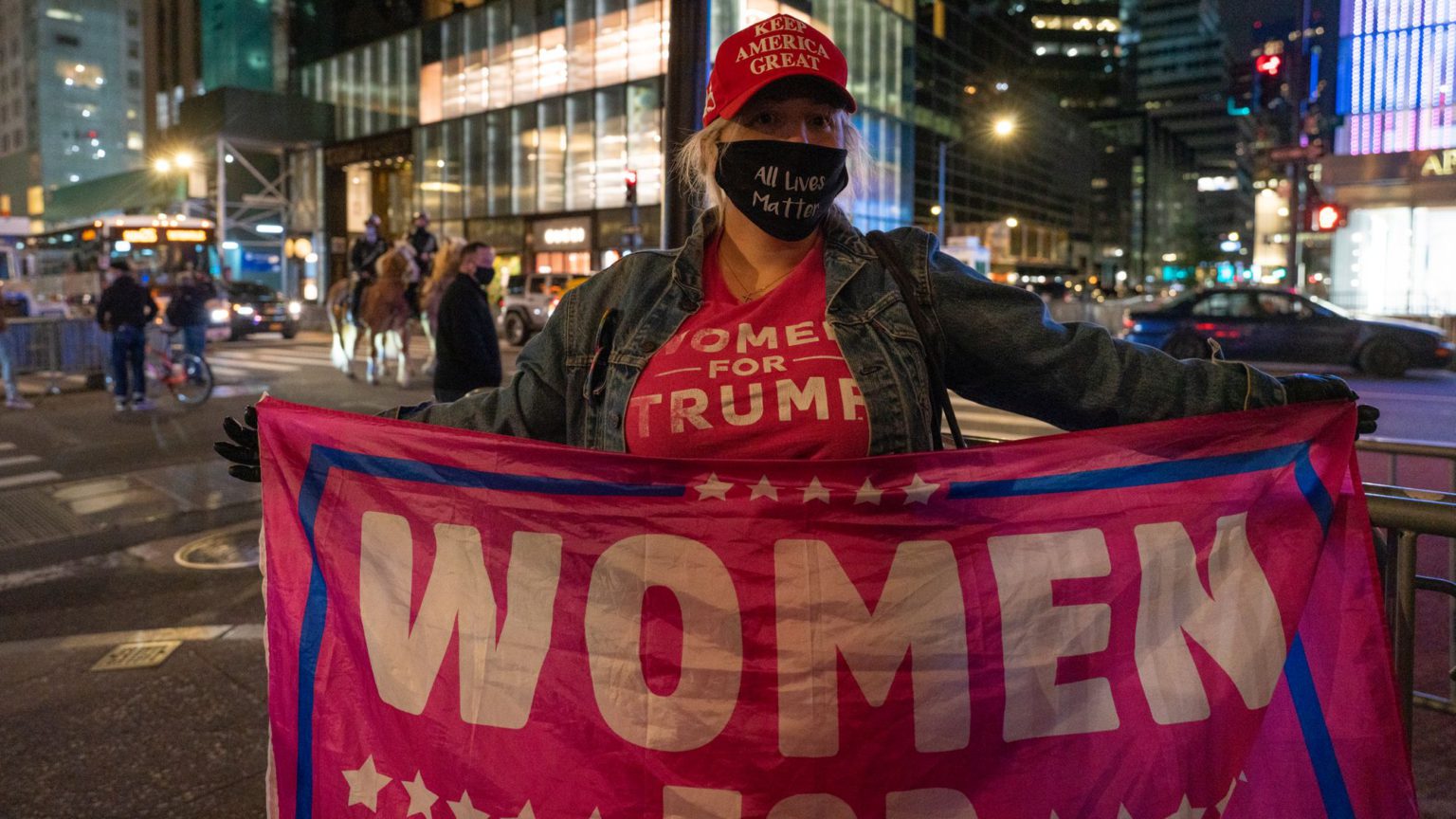 After spending the last few years lambasting white men, the woke mob has turned its attention to a new target: white women.
US election exit polls published by the New York Times suggest Donald Trump improved his vote share among every demographic group except white men.
Trump appears to have carried the votes of 55 per cent of white women, up three percentage points on 2016.
This has led the woke crowd to blame white women for the closeness of the election result.
Editor-at-large of The Daily Beast, Molly Jong-Fast, wrote in an article that white women are no better than white men, and 'relate more to their whiteness than their gender'.
"Turns out white women don't have more of a conscience than their husbands. Turns out white women relate more to their whiteness than their gender. Turns out white women do not want any better for America than their husbands do," writes @MollyJongFast. https://t.co/tuGYwBzGiD

— The Daily Beast (@thedailybeast) November 5, 2020
Sairo Rao, a former congressional candidate for Colorado, tweeted: 'Until and unless the majority of white women stop voting for white supremacy in droves, I will assume most white women are white supremacists,'
Angela Rye, a commentator for CNN, accused white women of 'faux allyship'.
Dear 55% of white women:

Don't come around here with your faux allyship talking about suffrage and feminism. We see you. We are not aligned. Y'all wear me out. A MAJORITY OF YOU voted for this clown.

— Drop OFF that ballot. NOW! (@angela_rye) November 4, 2020
Actress Kristen Johnson struck a self-hating note, reacting to the news that Trump had carried a majority of white women's votes by proclaiming: 'I don't want to be a white woman anymore'. She later followed it up by saying that although she knows many 'kickass, smart, evolved and empathetic white women', nonetheless 'we MUST step up. We must do better.'
TV and film producer Sarah Schechter similarly said she was 'so ashamed', and accused her fellow white women of opting for 'the comfort of your whiteness' in voting for Trump. 'You need to look at your racism. Yes. YOUR racism. It's the only explanation [for] your vote', she continued.
Unable to see the world in any other way than through the woke lens of identity politics, today's so-called progressives resort to vilifying the 'wrong' identity groups when events like elections don't go their way.
And their candidate has not even lost yet. The election result is still not clear, and at the time of writing, Joe Biden is the favourite to win the presidency.
But for the crime of voting for the 'wrong' candidate, white women as a whole have been condemned and branded as bigots. In the Oppression Olympics, being a woman clearly counts for nothing if you don't hold the correct views.
Picture by: Getty.
To enquire about republishing spiked's content, a right to reply or to request a correction, please contact the managing editor, Viv Regan.