Germany's lockdown is already fraying
In the absence of any clear strategy, politicians have taken to blaming the public for their failings.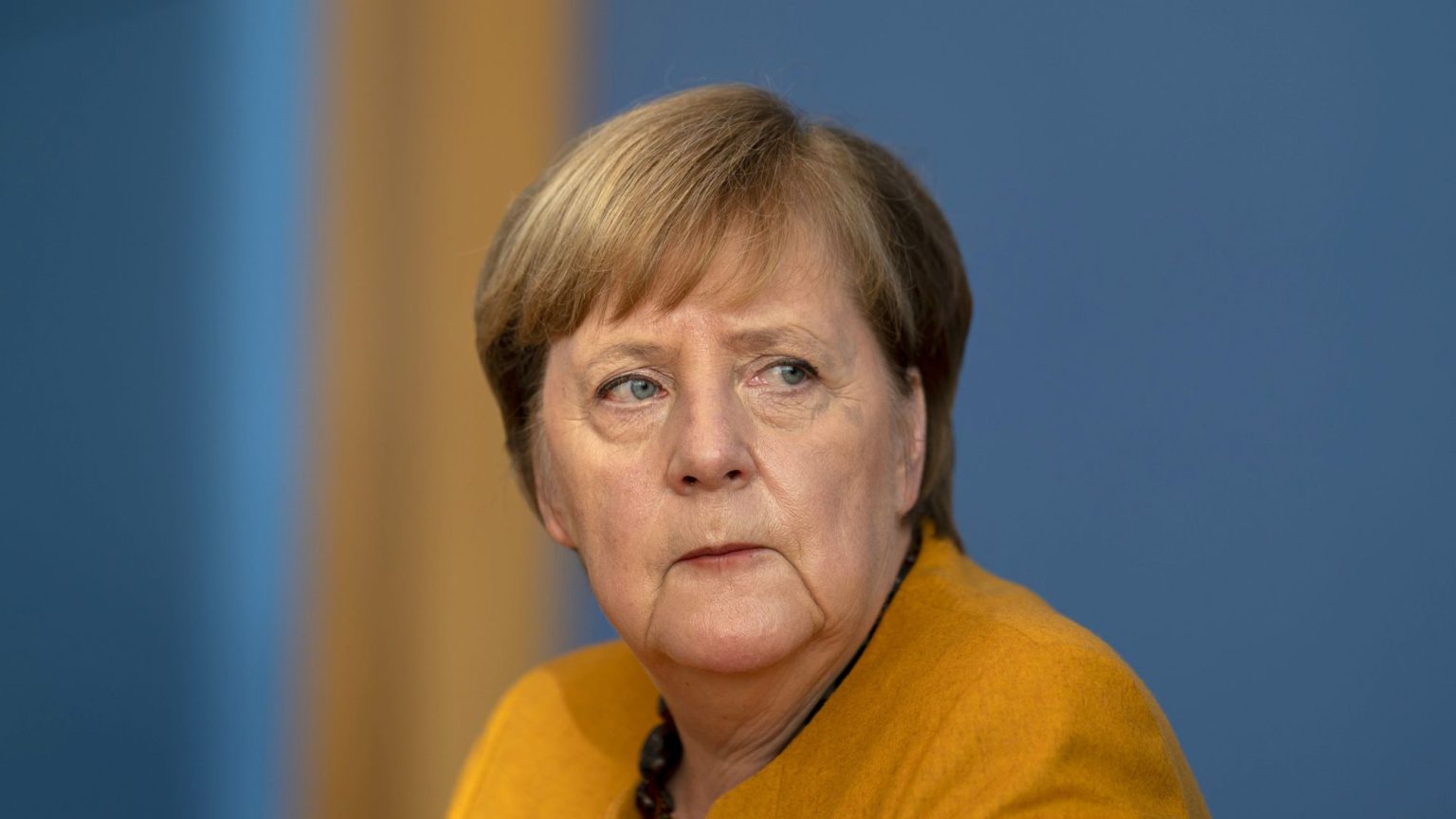 November is often a dismal month in Germany, and this year's 'lockdown lite' won't make it any better.
From 2 November, everything that most people consider fun has been prohibited: restaurants, pubs, theatres, cinemas, museums and sport centres are closed. Holidays outside your own home are banned, with hotels no longer allowed to offer accommodation. Social contact is limited to two households. Even the Christmas markets, a winter highlight for millions, have been cancelled. Schools and shops remain open, but there is a restriction of one customer per 10 square metres. 'Stay at home and refrain from anything that is not really necessary', is Angela Merkel's message.
The government, of course, has its reasons for these neo-Calvinist measures: Germany's Covid-19 infection rates have been soaring. In Berlin, the number of people testing positive within the past seven days is 166 per 100,000. Other areas have comparable figures. This is a far cry from the threshold of 50 infections per 100,000 which the government defined as risky back in spring. The number of people who have died has risen to over 10,000. That's still low compared to other countries in Europe, but the Association for Intensive Care and Emergency Medicine (DIVI) has warned that ICU units may become overwhelmed soon.
It might therefore seem unfair to speak of 'Calvinist' measures. Who wants to think about having fun in the face of rising mortality rates? But unlike in March, when the first lockdown was imposed, and the government – seemingly – received sky-high approval ratings, the mood has been changing. For the first time since Covid appeared on the scene, a representative study found that more Germans are dissatisfied than satisfied with the government.
Although companies have again, as in spring, been promised compensation (for up to 75 per cent of their loss of income), courts are reporting a 'wave of complaints' against the new lockdown. Many local councils have openly contradicted the chancellor. Merkel has described the measures as 'suitable, necessary, and proportionate', but local leaders say they are disproportionate.
If trust in the government is eroding, then one reason is its style and tone. For weeks, a chorus of government representatives and advisers have been engaging in moral recriminations: the people have become too reckless and that is why infection rates are rising so rapidly, claim lockdown-supporting scientists. 'Carelessness must have consequences', said Markus Söder (CDU), the minister-president of Bavaria (and presumed candidate to succeed Merkel as chancellor), when a local lockdown was imposed on a Bavarian mountain town in September.
The idea that the lockdown is a necessary punishment has been peddled by many, including the press. Newspapers carry letters from people saying they are 'pissed off with the rule-breakers'. One of the most obnoxious proponents of the 'punish the unreasonable people' attitude is the SPD's Karl Lauterbach. Lauterbach, who can be seen and heard on almost every talkshow these days, has called for police inspections of private homes. 'The inviolability of the home must no longer be an excuse for a lack of controls', he argued.
The rising infection rates would be a problem for any government. But they are especially so for a government that has been hailed internationally as nothing less than exemplary. 'From extensive testing to early track and trace, Germany is a model for tackling the disease', wrote the FT in June. In the same month, Lothar Wieler, head of the Robert Koch Institut (the federal government agency responsible for disease control and prevention), praised Germany's strong
'preparedness and response framework'.
Behind this rosy picture of Germany's great testing and tracking capabilities, a completely different reality has long been developing. For example, in August it emerged that 44,000 Covid tests in Bavaria had not been properly processed. Why? Because the state government (run by the same Söder who wants to punish reckless citizens) announced that all those returning from a holiday abroad would be tested, whether they showed symptoms or not, without taking capacities into consideration. At least 900 people with a positive test could not be traced for weeks.
In Berlin, there have been reports of overburdened health authorities, unable to cope with government directives. In October, those working for the local health authorities called for a new strategy: away from indiscriminate testing and contact tracing to a stronger concentration on at-risk groups.
Covid, it is said, has ushered in the era of a strong state. Increasingly, however, it is becoming clear that the virus can't be brought under control by bureaucratic instructions and self-important posturing.
'Merkel's corona policy is ignorant and arrogant', is the verdict of DW's editor, Marcel Fürstenau. He rightly points out that all the measures have so far been drawn up behind closed doors – by a very small group in government. But as the situation has increasingly spiralled out of control, more and more dissenting voices are finally being heard.
For the first time in months. Merkel has had to defend her policy in the Bundestag. And just as the latest measures were announced, Germany's National Association of Physicians (KBV) presented a paper, written in cooperation with two leading virologists (Hendrik Streek and Jonas Schmidt-Chanasit), saying that the lockdown was pointless and unworkable. Instead, the scientists have proposed a focused approach to protecting at-risk groups.
The great majority of people have shown that they are willing to make sacrifices, if it helps to save lives. Millions have worked hard, and will continue to, throughout the lockdown (one reason why German industry representatives support government measures). Most have been careful, even in the summer months, when the infection rates were still low. But to this day, the government has not presented a clear and consistent long-term strategy on how it plans to deal with this public-health challenge. Instead, people were disingenuously led to believe that the virus could be kept in check until a vaccination was found. To cover their backs and to divert attention from their own responsibility, those in charge have been blaming people for not complying with the rules.
That's not just unfair — it is also deeply divisive. It's a very good thing that the government's policy is now coming under increasing scrutiny and pressure.
To enquire about republishing spiked's content, a right to reply or to request a correction, please contact the managing editor, Viv Regan.