How Labour acquiesced to anti-Semitism
The ECHR's focus on process and legalism misses the true nature of the left's anti-Semitism problem.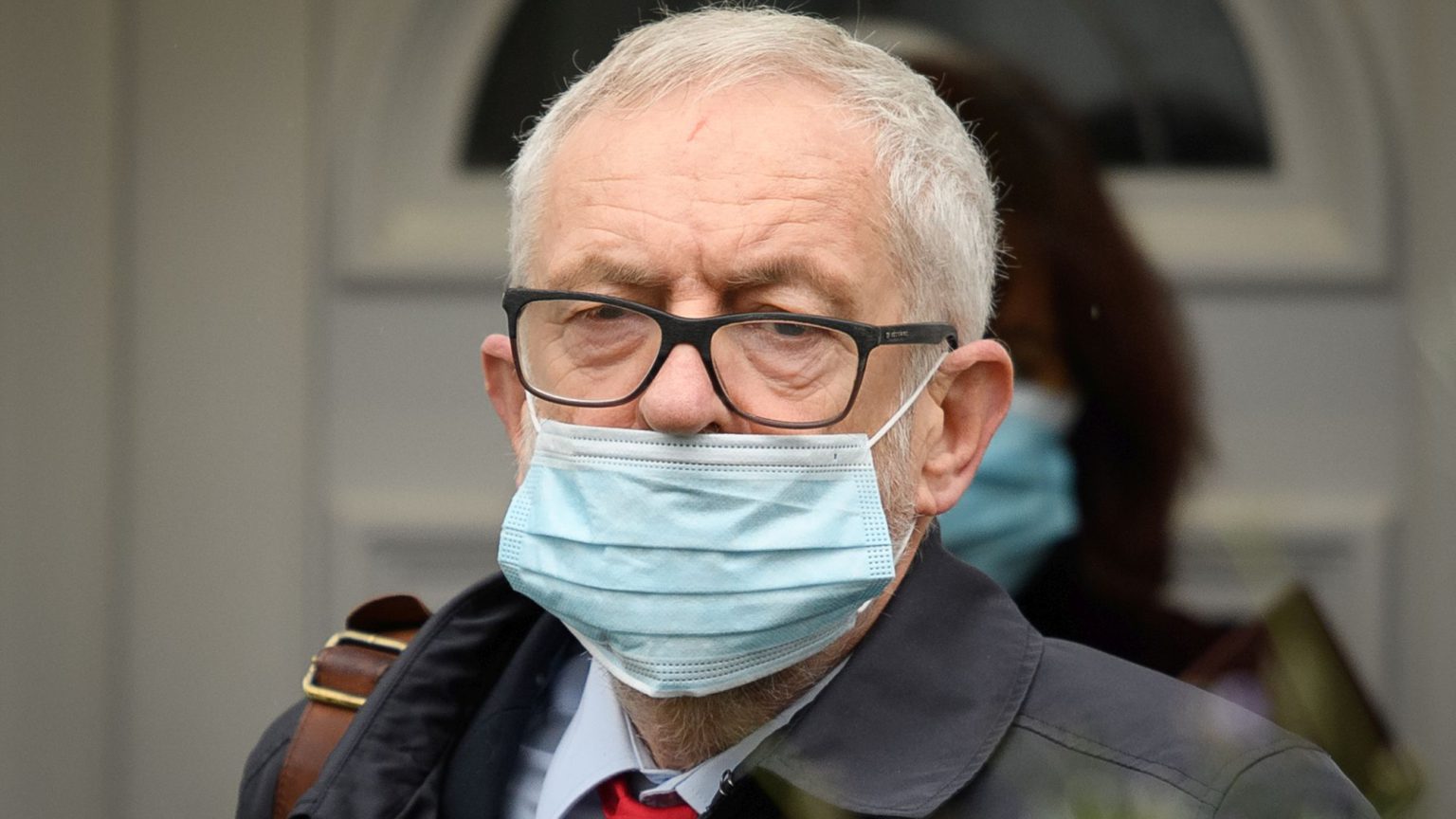 When I read the Equality and Human Rights Commission's report into the Labour Party's reluctance to tackle the scourge of anti-Semitism, my reaction was that the EHRC just doesn't get it.
The report outlines numerous examples of 'unlawful acts, harassment and discrimination' and notes that there were many instances of political interference into complaints about anti-Semitic behaviour. It draws attention to what it describes as 'serious failings' by the party leadership.
Unfortunately, the report is far too focused on process and procedures and adopts a narrow legalistic perspective that doesn't grasp the true nature of the problem. For example, the report argues that the Labour Party broke equality law by failing to provide adequate training to those handling anti-Semitism complaints and to stop the harassment of those who complained.
Regrettably, we live in a world obsessed by petty processes, where the way you deal with problems is by making sure you leave the right paper trail and you tick all the right boxes. One way of demonstrating that you are on the side of the angels is by making sure that the people dealing with problems are properly trained.
Normally, this narrow focus on petty details does not have such immediate and damaging consequences for public life. But when the problem of anti-Semitism in the Labour Party is reduced to problems with the party's complaints procedures, something has truly gone wrong. Do we really need to train people to be able to distinguish an anti-Semite from an ordinary party member? More to the point, would a highly trained anti-Semitism spotter with a PhD have done any better in questioning the Labour leadership's opportunist indifference to anti-Jewish racism?
The EHRC report concludes that Labour had been 'inconsistent and lacking in transparency in its process and decision-making' over complaints of anti-Semitism, and is, therefore, 'responsible for three breaches of the Equality Act'. Unfortunately, what the authors of the report fail to grasp is that even if Labour had been consistently transparent in its procedures, life would not have been any better for many of its Jewish members.
The real problem with Labour is not its dodgy processes but its refusal to challenge the contemporary culture of anti-Semitism. The modern identitarian culture on the left regards Jews as the embodiment of privilege. Jews who identify with Israel are often branded as the New Nazis.
Though most left-wingers are not anti-Semitic, they will pretend not to have heard an anti-Jewish remark, especially when it is voiced by a Muslim. No matter how much EHRC training some members of the Labour Party will undergo, they will still claim ignorance of these remarks. In the Labour Party, these trends are reinforced by electoral calculations that regard the Muslim vote as far more important than support from the Jewish constituency.
So, the problem is not that thousands of Labour members go around calling Jews 'subhuman'. It is that far too many of them pretend they haven't heard an anti-Semitic insult or that left-wing anti-Semitism isn't that big a problem. In essence, they acquiesce to a climate in which telling a Jewish comrade to go home and count his money is unlikely to be called out. They may not utter such crude comments themselves, but they are silent collaborators with the open anti-Semites who do.
Labour's problem with Jewish people was brought home to me by a story recounted by an English woman, who is a member of a Palestine solidarity group. Though she is a committed anti-Zionist, she wrote to me about her concerns that hostility to Israel sometimes mutates into a hatred of Jews. 'Getting so cross with Israel does lead Gentile attitudes in the group to verge on anti-Semitism', she said. Another acquaintance, who is a left-wing activist at a London university, told me a few years ago of her anguish when she heard anti-Semitic chants at an anti-Israel demonstration she helped to organise. It wasn't just the chants that bothered her; it was also the fact that her comrades studiously ignored the anti-Semitic protesters.
Her account of this incident is a testament to the dynamic now at play. In the recent past, the anti-Semitic chants would have been challenged by those now ignoring them. The left-wing activists who pretended not to hear the chants were not themselves in the grip of anti-Semitism, but they did acquiesce to it. And that acquiescence to, rather than embrace of, anti-Semitism is the problem afflicting the left.
What underlines the gravity of this problem is that the implicit acceptance of these racist attitudes comes at a time when the left devotes considerable energy to the policing of language. The slightest hint of 'unwitting' racism usually provokes instant censure, but not, it seems, when it comes to all-too-witting anti-Jewish racism. In these cases, the anti-Jewish chant is either ignored or interpreted as hostility towards a legitimate target – namely, Israel.
There are, of course, some hardcore anti-Semites in and around the Labour Party. But they are not the main problem that we should be worried about. The struggle against anti-Semitism today requires challenging the variety of grotesque identities with which Jewish people are branded. Jews should be able to publicly identify with Israel without being denounced as a Nazi. They should be able to live their lives without having to defend themselves against the charge of privilege. What that will require is not better complaints procedures or more training, but a willingness of Labour supporters to call out anti-Semitism.
To enquire about republishing spiked's content, a right to reply or to request a correction, please contact the managing editor, Viv Regan.