A victory for common sense
The police have dropped their investigation into Darren Grimes and David Starkey. Now let's abolish all hate-speech laws.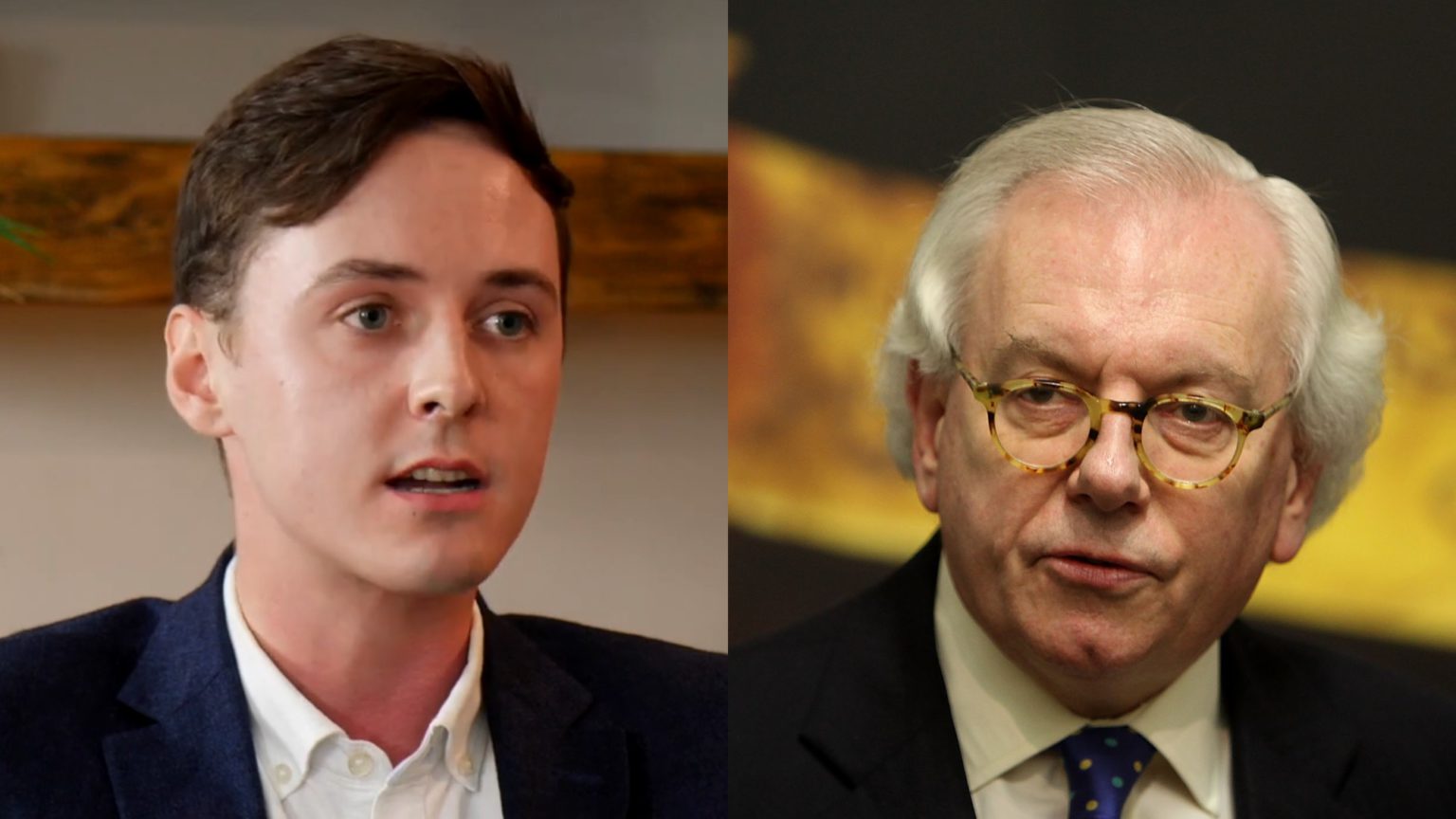 The Metropolitan Police have finally come to their senses and dropped their hate-speech investigation into commentator Darren Grimes and historian David Starkey.
A few weeks back an investigation was opened into Grimes and Starkey for 'stirring up racial hatred'. This related to ugly comments made by Starkey on Grimes' YouTube channel, in which he said the presence of 'so many damn blacks' in Africa and Britain proved that the transatlantic slave trade didn't constitute genocide.
Following a backlash, Scotland Yard has decided it is not 'proportionate' to pursue the investigation. And rightly so. As Toby Young of the Free Speech Union, which was backing Grimes and Starkey, observed, 'The only hatred David Starkey stirred up was against himself'. Following publication of the interview he apologised and was stripped of his academic positions.
The more chilling thing about this case was that Grimes was implicated as well. He was investigated over something his interviewee had said. (Grimes also apologised for failing to challenge Starkey in the moment.) If this case had gone any further it would have set a chilling precedent for journalism. It is amazing the Met ever took it this far.
But as absurd as this case is, the problem is the law, not how the cops are choosing to enforce it. Hate-speech laws are censorious and unwieldy by their very nature. Hate speech is an entirely subjective concept: one man's hate speech is another's deeply held moral belief.
From the Public Order Act, which almost did it for Grimes and Starkey, to the Communications Act, which has been used to criminalise comedic YouTubers, UK law has a raft of hate-speech legislation that has led to all manner of wrong-speakers having their collars felt.
Grimes and Starkey at least had the benefit of public platforms. Others aren't so lucky. In 2018, Chelsea Russell, a Liverpool teenager with Asperger's, was given a community order and an ankle tag for quoting n-word-strewn rap lyrics on Instagram. According to a Times investigation, as many as nine people a day are arrested for offensive things they post online.
More than ever we need to make the case that free speech is for all or it is for none at all; that if we allow the state to decide what is and isn't hateful then all manner of speech will be criminalised; and that the best way to challenge genuine bigotry is through more speech, not less.
Unless we abolish our hate-speech laws, absurdities like the Grimes-Starkey investigation will happen again.
Picture by: YouTube/Getty.
To enquire about republishing spiked's content, a right to reply or to request a correction, please contact the managing editor, Viv Regan.