Roadkill: a feast of left-wing cliché
David Hare's latest is a dull drama about a wicked Tory MP.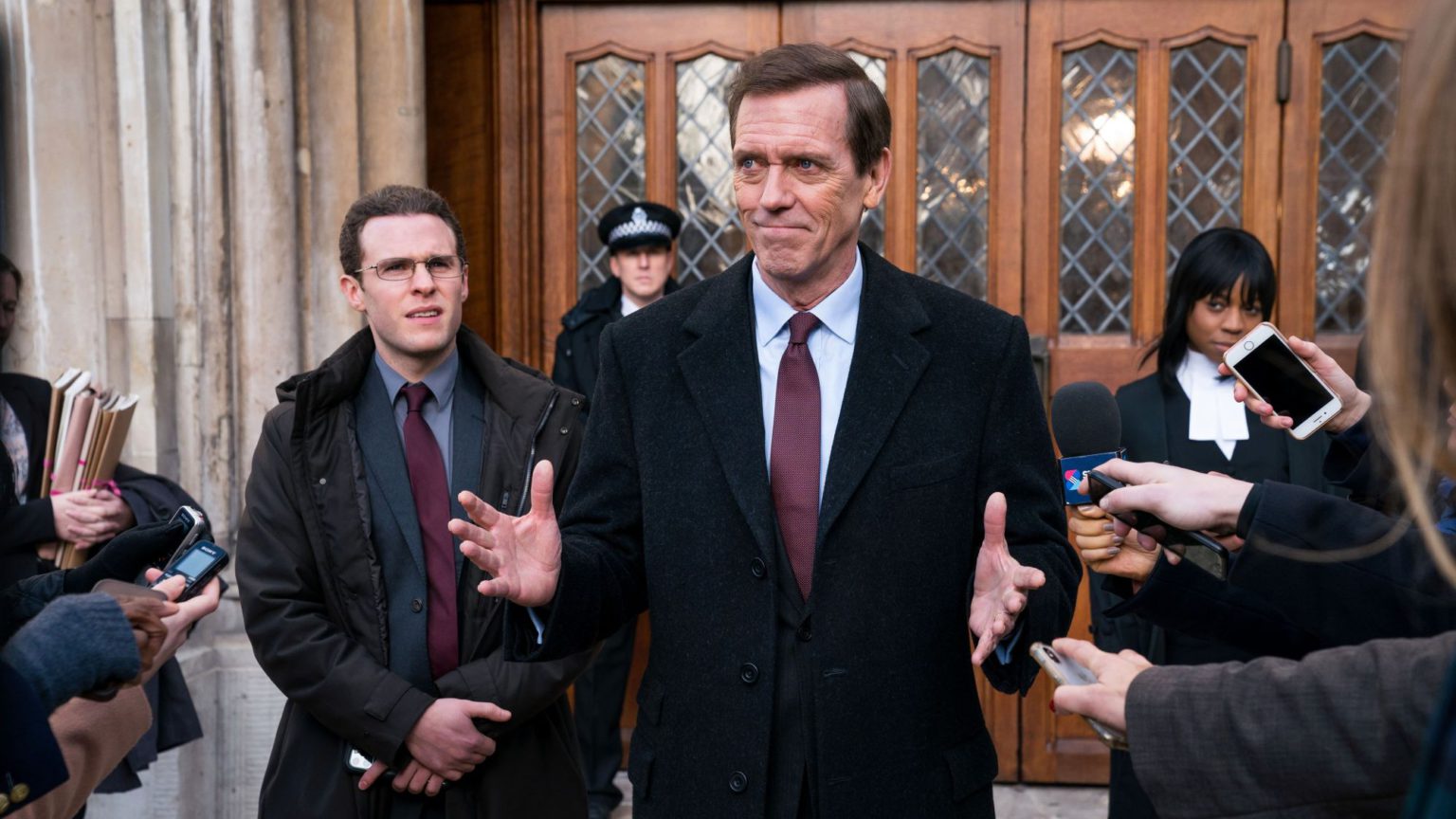 BBC One's new four-part thriller, Roadkill, is pure David Hare. For those unfamiliar with his other work, Hare is a propagandist who shoehorns Momentum-style politics into all of his work. His last TV effort, Collateral, was an utterly predictable lecture about the ill treatment of asylum seekers, squeezed into a tedious drama and peopled by two-dimensional stereotypes in a risible plot stuffed with ridiculous coincidences.
As Collateral showed, in Hareworld, all immigrants are noble, culturally integrated and hard-working. Meanwhile, all Tories are morally reprehensible and profoundly selfish. Speaking as an immigrant myself, I wonder why it is that Hare never presents the horrors of the Islamic extremism from which many refugees flee. But I know the answer to that: in Hareworld, brown people are always good, and the only decent white people are those who recognise this.
Anyhow, back to Roadkill. It is about a Tory MP, and he is inevitably presented as A Bad Lot. You just know from the moment we set eyes on Peter Laurence, played by Hugh Laurie, that he's going to be disgraced by the end of the series.
It's not the characterisation of a Tory MP as a perjurer and a liar I object to. There have been enough of them in real life, from Jeffrey Archer to Jonathan Aitken. It's the sheer laziness of the script. Everything is so predictable, you can see it plodding towards you with all the subtlety of an elephant in a tutu.
Unsurprisingly, then, we soon learn that Laurence has a dishonest CV. He is hypocritical and harbouring dark secrets, including an illegitimate child with – gasp! – a black woman.
The plot is riddled with as many holes as an Emmental caught in gunfire, and is saddled with numerous laborious coincidences. The plotlines are gallingly implausible. For example, one key character just happens to bump into another key character just hours after they have been on opposite sides of a courtroom. They exchange a few words for the first time ever in their lives, and then these two quite reasonable-seeming, stone-cold sober professionals decide to have sex.
It's actually a bit creepy. Hare is very right-on, but he's also a child of the Sixties, so, of course, in his view, beautiful young women spread their legs for strangers with whom there is no spark after a few seconds of dialogue.
The dialogue and characterisation is leaden. Hare is no master of spontaneous banter, like, for example, Quentin Tarantino. Instead, characters explain the plot to each other, for our benefit. This is especially galling when the plot is so obvious. One's heart sinks when one character explains to another what he obviously already knows.
Just when you think it can't get any worse, yet another character connected to the political 'intrigue' is revealed to be – surprise, surprise – sexually involved with one of the others. It seems that the whole of London has been transformed into a small bubble, where everyone knows everyone else, often Biblically.
Add in a few utterly predictable minor plots, including the arrogant Tory minister who has a mistress, and you have all the ingredients of an embarrassingly dire drama.
Even the fantastic cast – Laurie, Helen McCrory, Pip Torrens, Saskia Reeves, Patricia Hodge – can't save this stinker. It is a Play For Today-style dinosaur in lipstick, and it's quite, quite dead.
Leyla Sanai is a writer.
Watch the trailer for Roadkill:
To enquire about republishing spiked's content, a right to reply or to request a correction, please contact the managing editor, Viv Regan.