I don't speak for black people
Woke identitarians want to reduce us all to race-based groups.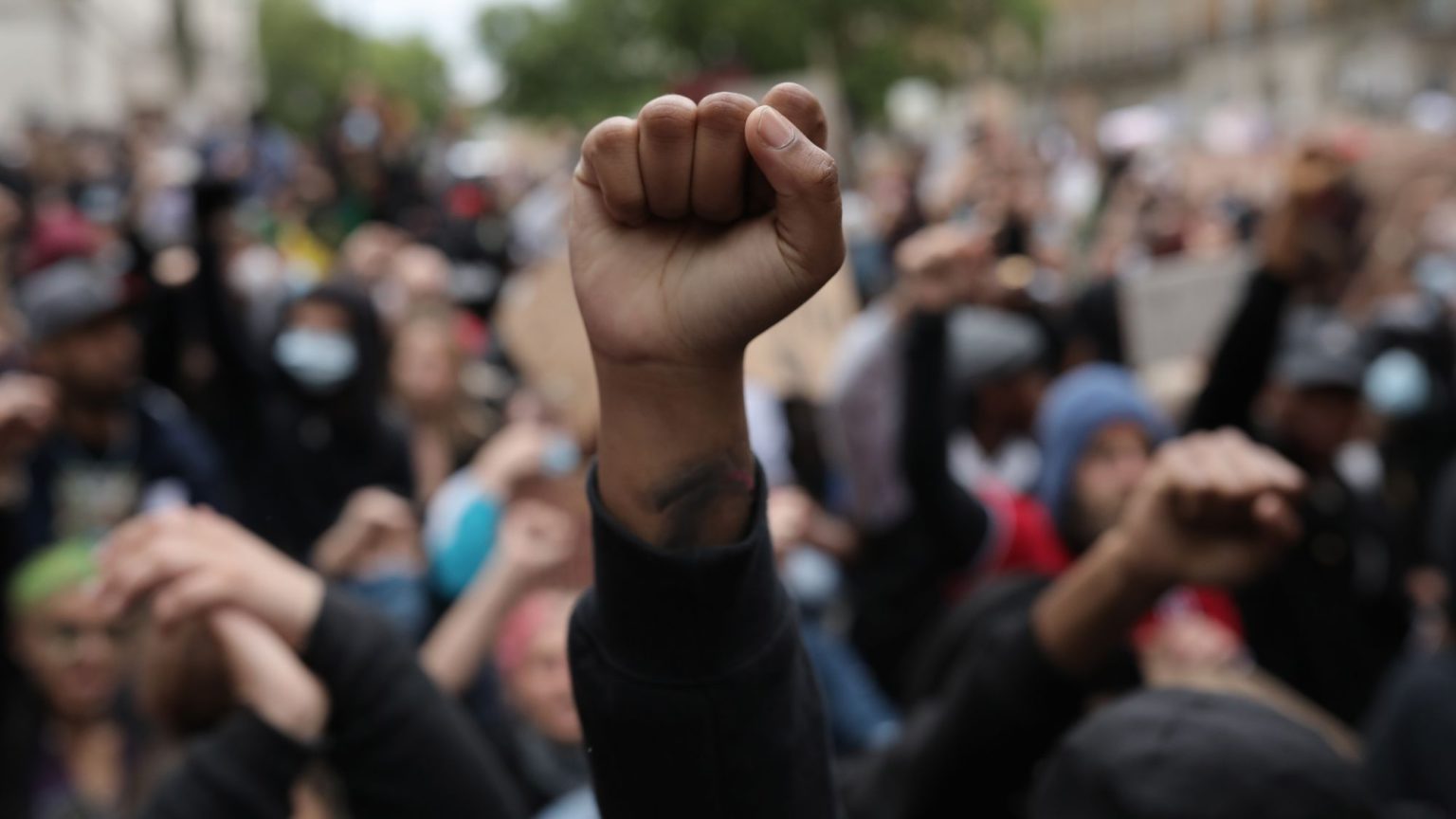 The re-emergence of race-based identity politics, accelerated by the Black Lives Matter protests earlier this year, has produced new forms of racial essentialism and racial homogenisation, from 'white privilege' to black victimhood. It has become increasingly acceptable to make sweeping generalisations about entire groups of people based on their perceived race alone. It means that a middle-class immigrant from West Africa is assumed to be able to speak for a working-class British descendant of the Windrush generation, solely due to their similar skin complexions.
I have challenged the attempt to position any individual black person as the single 'authentic' voice of black people as a whole. And I have emphasised that, although there may be similarities in the experiences of black people from different backgrounds, the issues of race, belonging and identity are far more nuanced and complex than is often made out. If we want to understand these realities, we need to delve beyond the platitudes and rhetoric, and prioritise empirical evidence over hyper-personalised narrative accounts. Therefore, it is incumbent on all citizens to negotiate democratically, as equals not racialised categories, what type of society we'd like to live in.
Due to the power of identity politics, this critique is viewed as more credible and authentic coming from a person who is not white. But I do not speak for black people. Among those who believe in universal humanism, on the left and the right, none of us should be playing this identitarian game of claiming to speak on behalf of this or that racial group. Everyone, regardless of their racial or ethnic background, should be able to say what they believe to be true and challenge those they believe are wrong in a free and open way.
One of the central flaws of so-called anti-racist activism today is its prioritisation of what is termed 'lived experience' over empirical evidence. Lived experience, as it is understood by left identitarians, is not merely a retelling of events. It is the suggestion that your 'positionality' (where you stand in relation to dynamics of power and privilege) determines the authenticity and importance of your interpretation of a given situation. This shift has not led to better dialogue and understanding about race, gender and sexuality. It has led, rather, to the creation of new hierarchies determining who can and cannot speak on certain subjects, and whose voice is worthy of being heard.
These new hierarchies produce a bizarre situation whereby the most extreme, most reactionary race-identitarian voices are framed as the most authentic voices of their respective racial identities. Meanwhile, those of the same racial identity, who are sceptical of race-identitarian ideology, are viewed as mere puppets, stooges or victims of 'false consciousness'. We repeatedly see this play out in the public conversation. US Democratic House representative Ayanna Pressley infamously stated that 'We don't need any more black faces that don't want to be a black voice', as if there is or should be such a thing as a singular 'black voice'.
A recent article about me and several other black people who are critical of the anti-racism lobby claimed that we were being 'favoured as "community spokespeople" by the mainstream media [because we] are keen to downplay anti-Blackness'. This one statement alone reveals the many contradictions and hypocrisies in the race-identitarian argument. So, while demanding that wider society 'uplift and amplify black voices', race-identitarians try to suppress and denigrate those 'black' voices that do not support their narrow worldview. While they argue that black people are as capable as any other group, they are the first to argue that black people critical of their view have no agency and are merely the puppets of others. And while decrying racial stereotyping, they are the first to throw racially charged and degrading slurs at black people who disagree with them.
The only 'lived experience' that matters, it seems, is that of black people who adhere to a race-identitarian worldview. This is the fatal flaw of most identitarians – while making empty moralistic statements about a better world, they fail to see the vengeful, manipulative and selfish nature of their own actions.
Their hypocrisy knows no bounds. They decry elite institutions as racist and accuse them of marginalising 'people of colour'. Yet these race-identitarian hustlers are then only too happy to drape themselves across the pages of Vogue and Time magazine, and accept millions of dollars of funding from major corporations such as Twitter. Meanwhile, those who critique this new race religion do so at an often devastating personal and professional cost. This, ultimately, may be where the real division lies: between those who choose truth, evidence and a positive vision for the future, and those who seek shallow social validation and acceptance from the 'good' people.
If you value truth and want a better future, then reject identity politics. It is based on a conspiratorial mindset, in which you're either with us or you're complicit, evil, a puppet, brainwashed and so on. There is no way out. The article criticising me and others even bizarrely claimed that, 'despite the cries [from sceptical ethnic-minority people] of "debate me", when you do attempt to do so, they'll unleash their racist defenders against you'. What a sad, paranoid worldview.
I resent being called on to speak about race. I'd much rather talk about freedom, democracy and human potential. I do not speak for black people – or any person other than myself, for that matter. But for as long as those dominating public discourse continue to argue that race is the primary lens through which we must all view the world, I will continue to argue against them. Only when we regard one another primarily as human beings can both race-based identity politics and traditional racism be defeated.
Inaya Folarin Iman is a spiked columnist, and founder and director of The Equiano Project.
To enquire about republishing spiked's content, a right to reply or to request a correction, please contact the managing editor, Viv Regan.