Philip Larkin: a way of seeing
How Larkin's passion for photography sharpened his poetic vision.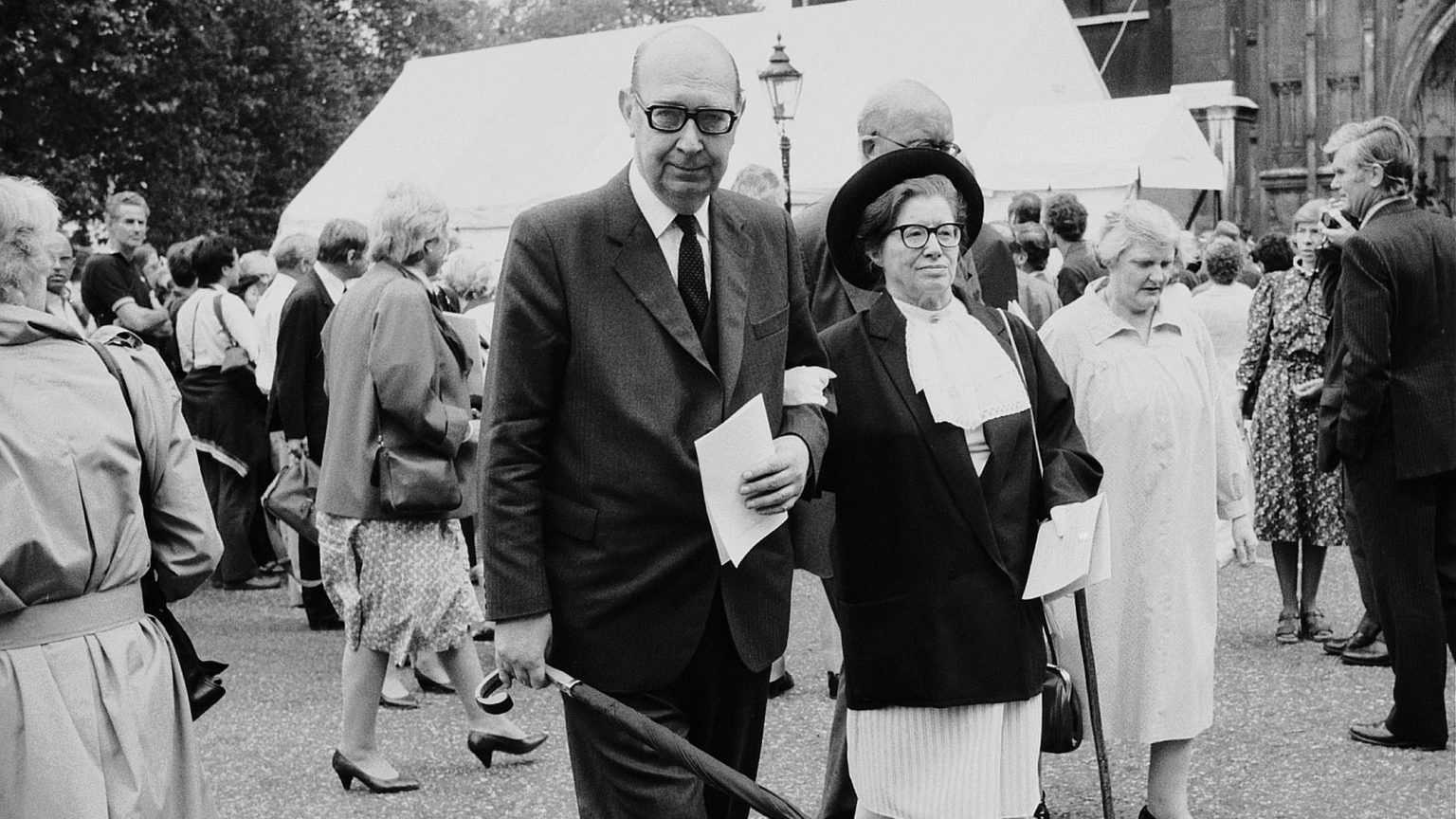 Despite Martin Amis's claim that Philip Larkin had 'no close friends', poets Anthony Thwaite and Andrew Motion not only enjoyed close personal relationships with Larkin; they have also demonstrated, through their handling of his legacy, 'an abundance of caring', as John Updike put it.
This is evident in a new iteration of Larkin's Collected Poems, edited by Thwaite and first published in 2003. The new edition boasts an artful modernist design and a new foreword by Motion. But what really sets it apart is that, for the first time, it integrates Larkin's work in another medium entirely – namely, photography (as selected by Motion).
During the late 1940s, Larkin, then an aspiring novelist, was struggling in his endeavours. He was creating exquisitely written prose poems, but they lacked narrative purpose. His 1946 novel Jill, in particular, exemplified the problem. As Larkin said to his friend, Jim Sutton, he sought in his novel writing to create an effect involving 'no words… only the pure vision'. But he was finding it hard to realise this ambition through the form of the novel. And this is perhaps why Larkin turned instead to photography – it involved 'no words', and dealt in 'pure vision'.
Richard Bradford, in his definitive (and sublime) study of Larkin's photography, The Importance of Elsewhere, notes that Larkin's increasing fascination with photography in the late 1940s and early 1950s coincided with his move to Belfast. There he took up a post as a sub-librarian at Queen's University, where 'for the first time in his life he felt independent'. And no wonder. Freed from caring for his widow mother, he was beginning to develop a relationship with Monica Jones, the woman who was to become his lifelong partner. It was at this moment that, thanks to his emotional development and his embrace of photography, Larkin 'sharpened his focus', as Bradford puts it. This '[allowed] what he saw and what he felt to determine the nuances and resonances of the words on the page'.
A poem from that time, 'Single to Belfast', which is not in this collection, sums up this 'sharpening of focus'. His life is 'committing itself to the long bend… away from my midland / Emollient valley, away from the lack of questions / Away from endearments. / Through doors left swinging, stairs and spaces and faces.' This 'sharpening of focus' was every bit as significant for Larkin as his discovery of Thomas Hardy's poetry in 1946, and his turn away from the influence of Eliot, Yeats and Auden. He realised, as he himself put it, that he no longer needed to 'jack myself up to a concept of poetry that lay outside my own life… One could simply relapse back into one's own life and write from it.'
Motion has skilfully juxtaposed his 13 photographic selections alongside related poems. A lovely example is Larkin's photograph of the sign at the entrance to the hamlet of Faxfleet, in the East Riding of Yorkshire, further along the Humber estuary from Larkin's Hull. Directly opposite the photograph we read the poem 'MCMXIV', including the following lines: 'And the countryside not caring / The place-names all hazed over / With flowering grasses, and fields / Shadowing Domesday lines / Under wheat's restless silence.' Larkin's photo itself shows the sign nestling in flowering grasses with a curiously modern looking barn in the background, its roof blazing in the sun. Writing about 'MCMXIV' in Philip Larkin, A Writer's Life, Motion said Larkin conceived of the countryside here as 'forming part of a vanished ideal, a better world than ours, marooned on the wrong side of a colossal war'.
There are some missed opportunities in this collection, however. In his introduction to Bradford's The Importance of Elsewhere, Mark Haworth-Booth, the ex-curator of photography at the V&A, argues that Larkin's remarkable picture, taken in the 1950s, of a Dublin street scene showing a crowd of mostly inner-city children beholding some unrevealed passing spectacle may well have been the inspiration behind the 1969 poem 'Dublinesque'. Yet, while the poem is included here, the photo is not.
Similarly overlooked is the photograph Larkin took of Queen's University colleague Winnifred Arnott. She is wearing a bathing costume, standing in a lake, her face reflected in the water. The subject of 'Lines on a Young Lady's Photograph Album' was indeed Arnott. And Larkin actually makes reference to this photograph in the poem itself: 'So I am left… / To wonder if you'd spot the theft / Of this one of you bathing… It holds you like a heaven, and you lie / Unvariably lovely there / Smaller and clearer as the years go by.' Motion writes of this poem and photo in his foreword, but the photo itself is omitted from the collection.
But Motion more than makes up for these oversights by creating some wonderful juxtapositions. Much of the beauty and energy of Larkin's second collection of mature verse, The Whitsun Weddings, derives from his having fallen in love with Maeve Brennan, a colleague of his at the Brynmor Jones Library at the University of Hull, where Larkin worked for 30 years. Indeed he went so far as to call it 'her book', writing in her copy: 'To Maeve, who can read between the lines.' And so there is a photograph of Maeve Brennan 'seen through reeds' opposite 'Broadcast', which James Booth, Larkin's other great biographer, has described as 'the only work in which Larkin explicitly addressed his Hull muse'.
It makes for a wonderful, mutually illuminating combination of poem and photograph. 'Broadcast' is all about distance: Brennan is at a concert of Elgar's 'Introduction and Allegro for Strings' at Hull City Hall, while Larkin is listening to the same concert on his radio in his flat a mile away, imagining her, writing her. Booth notes that 'it is the very distance between the lovers that imparts the bloom to their relationship'. The accompanying image of Brennan's face partially occluded by weeds is a subtle and sensuous evocation of precisely this creative distance.
Motion's real tour de force comes with the photograph he chooses to accompany Larkin's last masterpiece, 'Aubade', which is at the same time one of the most perfectly wrought and perfectly depressing poems in the English language. Suffice to say the combination is an extraordinary example of the sum being greater than the constituent parts.
This sumptuously produced volume is a 'final blazon' to an artist who is truly for all seasons – indeed, an artist who achieved what he set out to achieve in 1946, when he realised that Hardy had taught him that his subjects were to be 'men, the life of men, time and the passing of time, love and the fading of love'.
Neil McCarthy is a teacher and writer based in London and Dublin.
Collected Poems: Philip Larkin, edited by Anthony Thwaite, is published by the Folio Society. (Buy this book here).
To enquire about republishing spiked's content, a right to reply or to request a correction, please contact the managing editor, Viv Regan.