'The culture war affects everybody'
Laurence Fox tells spiked why he set up a political party to fight wokeness.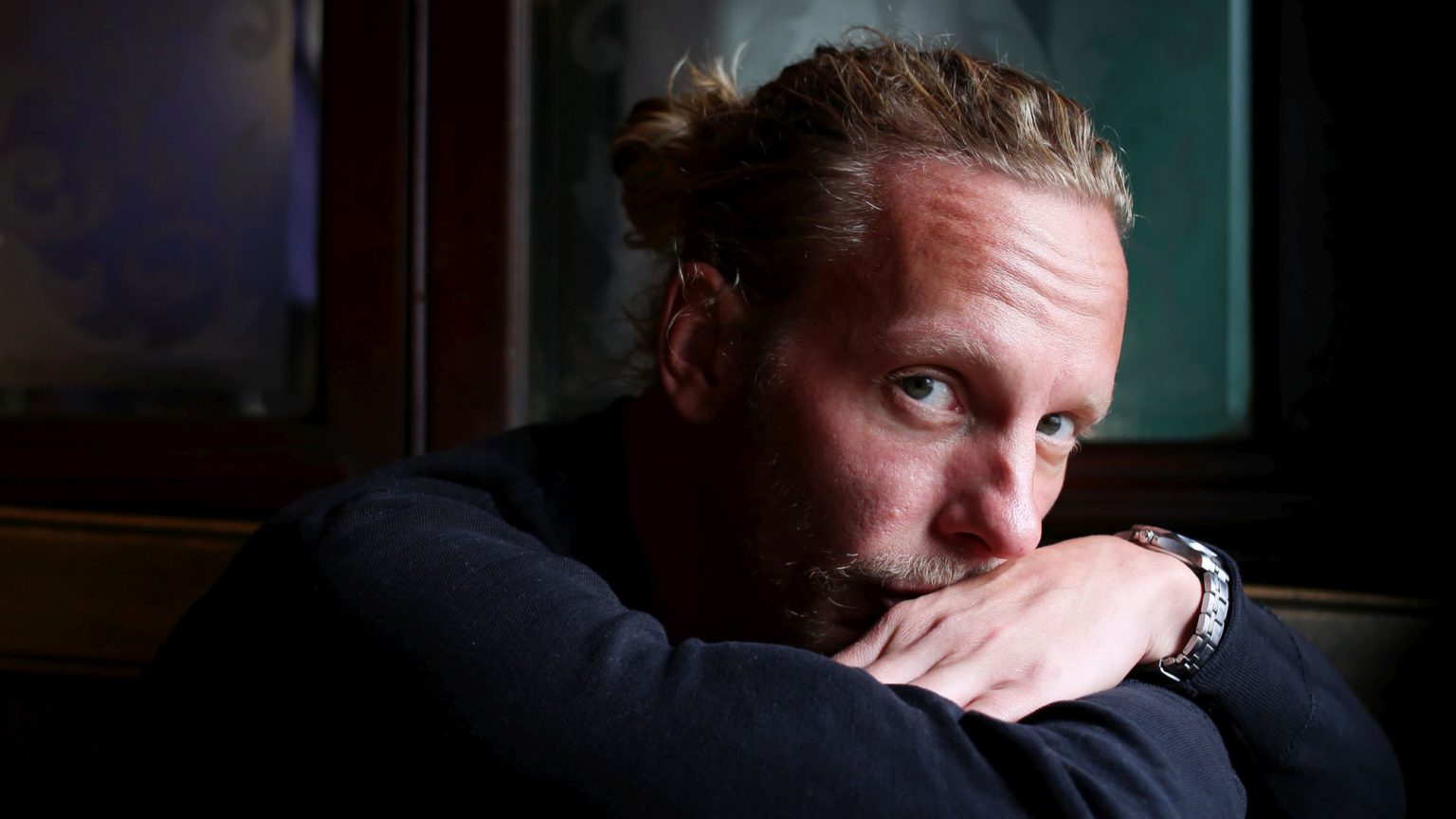 Barely a week goes by without Laurence Fox trending on Twitter. Since his explosive appearance on Question Time earlier this year, the actor-turned-activist has made a number of controversial interventions in the culture wars. His criticisms of cancel culture have, ironically, led to him being denounced and blacklisted by his fellow actors and other media types. Now he believes that something must be done about the dominance of woke culture, and he has set up a party called Reclaim to combat it. spiked caught up with Fox to find out what he hopes to achieve.
spiked: What made you want to go from commenting on politics to starting a political party?
Laurence Fox: I don't feel either of the two main parties are addressing the issues at all. I feel Labour is actively swallowing critical race theory. It is actively making culture worse. You have Keir Starmer literally taking the knee, and then metaphorically taking the knee with what he said in terms of structural inequality and racism, and in terms of seeing racism everywhere, which I think is one of the most false and divisive things that a politician can do to try to garner votes. And then, obviously, you would have expected the Conservatives to be very hot on these issues. Things like the right to speak freely and think freely and not have your thoughts policed are very personal issues to a lot of people. But the Conservatives don't seem to be taking it on board.
There are many brilliant movements and pressure groups around that do fantastic work, such as the Free Speech Union, the Academy of Ideas and Don't Divide Us, which are all fantastic. But how do you really make politicians sit up and listen? I believe you do that through the ballot box.
One thing that has struck me is the viciousness with which the left bullies people of all kinds for having what are essentially very moderate opinions. Aside from questions concerning perjury, laws on speech must not go further than stopping incitement to violence. But that is not what is happening at the moment – just look at the stories of people like Brian Leach, the Asda worker sacked for sharing a Billy Connolly video.
We are switching the whole judicial system on its head. People are being tried by social media, and that can have really awful effects, such as what happened with Caroline Flack. I feel it has escalated beyond the point where we can ignore it.
spiked: People have described your party as a UKIP for culture. What do you make of that description?
Fox: Essentially, UKIP's mission was to get a referendum on EU membership. It sought to take power back for the people. I don't think it is the best comparison, but I am arguing that the people need to be heard, especially on these issues, so it is not totally inaccurate.
spiked: Why do you think the Conservative Party has been hesitant about getting involved in these culture-war debates?
Fox: I understand that they have got a lot on their plate with Covid, Brexit and with them pressing the self-destruct button on the economy. But they have also got an 80-seat majority – so why not go somewhere contentious? They have started to make some changes: they are firming up what children are going to be taught in school, and they are also talking about decriminalising non-payment of the BBC licence fee. It feels like some pressure is already being exerted on them.
spiked: Is there a danger that the principles at stake in the culture war – free speech, equality and tolerance – get lost in an atmosphere of tribalism?
Fox: I hope that doesn't happen, because I am aiming to appeal across party lines. I don't need to be politically affiliated to want to promote an open public space through full protection of the fundamental freedoms of speech, expression, thought, association and academic inquiry, and to stand in opposition to laws and other measures which undermine those freedoms. Obviously, there are people who wish to dismantle Western democracy and replace it with whatever it is that they want. But it sounds to me like revolution for revolution's sake.
spiked: Are you worried that getting involved in the 'wrong' side of the culture war will damage your career?
Fox: I have certainly been told that it has had a very profound effect on my acting career.
This all relates to the long march through the institutions. The arts have definitely suffered enormously as a result of this. But I'm also sympathetic to the fact that actors are self-employed. If you risk making yourself unemployable by having the wrong view, I can understand why people would just parrot the views that are accepted – especially those who have children.
I feel like I have no option but to take this thing forward, because someone has to do it, and I seem to be well-placed to do it in terms of my platform, my profile and my views, which I think are actually pretty moderate.
spiked: How have members of the public responded to the party so far?
Fox: We have had so many positive reactions. Ten thousand people have registered on our website, and we set up a Twitter account a couple of days ago which has 15,000 followers already. I get stopped in the street relentlessly, and people thank me for doing it. I get a stack of letters every week, and endless messages of support, all of which is encouraging.
I think these issues bother ordinary people much more than those with a profile. The right to communicate and to be able to tell your own story affects everybody.
Laurence Fox was talking to Fraser Myers.
To enquire about republishing spiked's content, a right to reply or to request a correction, please contact the managing editor, Viv Regan.