Making community life a crime
The UK government's Covid restrictions are criminalising our need for others.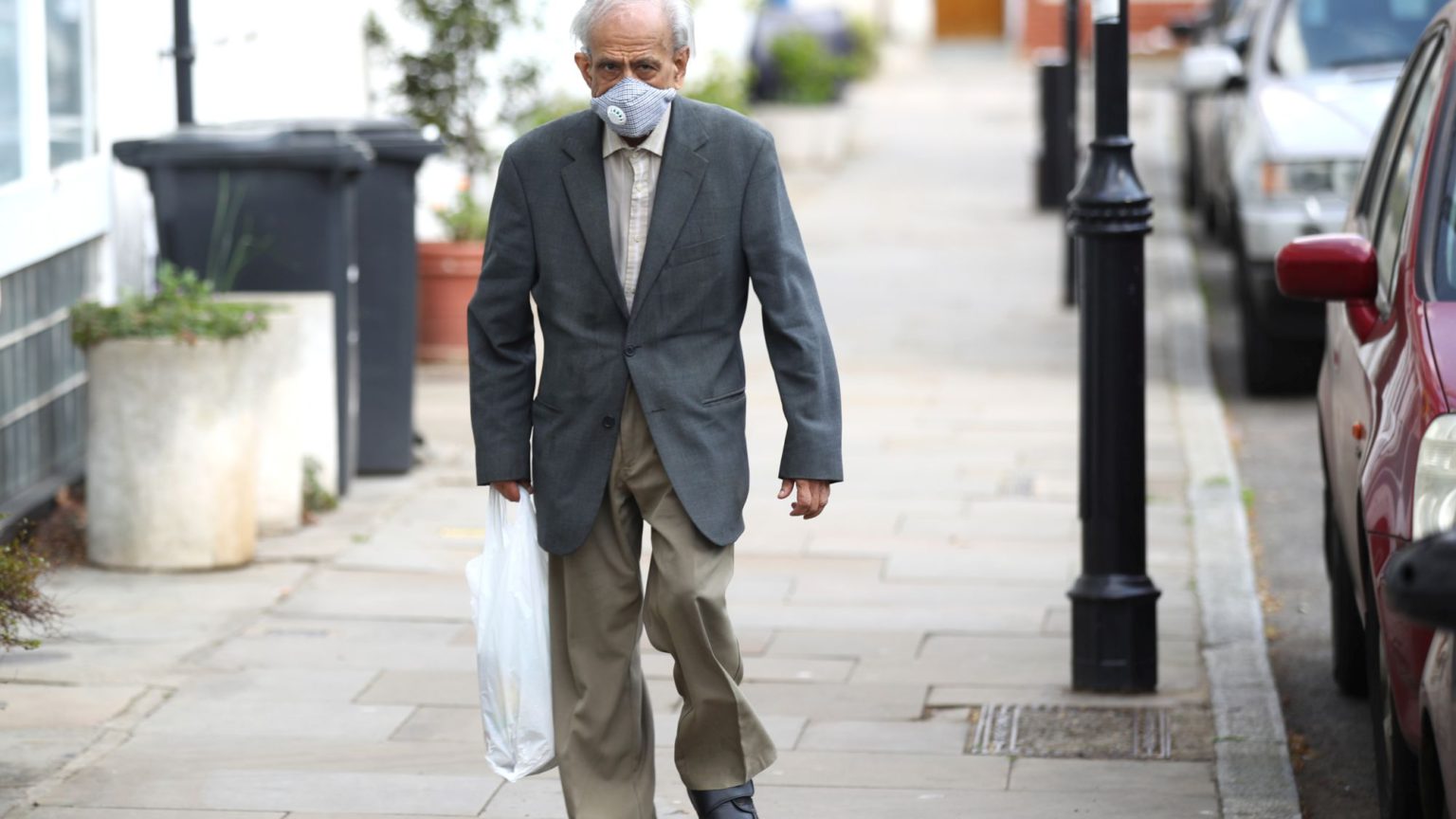 At the weekend, one of my neighbours held a socially distanced bake sale for the cancer charity Macmillan and somebody called the police. Yup, that's right. Someone actually called the police on a charity fundraiser. And, because they are obliged to intervene by law, the police even turned up.
Nothing came of it. The police did nothing and were actually very polite, but it still left a bad taste. Something as simple and innocent as a charity bake sale should not be an object of police intervention. It damages communities, who come together at events like this not just to raise money, but also to bond and develop neighbourliness. As human beings we thrive on these types of connections, particularly at times of high stress. That is when we really need each other. But now normal social interaction is being criminalised, and at such a huge cost to our wellbeing.
Indeed, the adverse health effects of loneliness and social isolation are well researched. They can lead to anxiety, depression, high blood pressure, heart disease and a weakened immune system – exactly what people do not need during a pandemic.
Of course, the risks of Covid are real. But we cannot ignore every other health consideration, too.
For a lot of people it has come to the point where they have to put their need for social connection first, in order to stay sane and healthy. These are not selfish 'covidiots'. They are just ordinary people expressing one of the most basic human urges.
People have actually endured and sacrificed a lot over the past six months. Many women have been forced to give birth alone, and then take care of the baby (or even multiple babies) on their own, despite being exhausted and trying to recover from labour. People have died alone and then been buried at a funeral service with hardly anyone in attendance, disrupting the natural grieving process for their loved ones. Zoom is no substitute for the physical comfort that friends and family can offer when one is at one's most vulnerable.
And then there are the weddings, baby showers, bar mitzvahs, bridal showers and birthday parties that have been cancelled, all of which bring people together and make them happy. These are not trivial events. These social rituals are what bind people together, and give them a much needed release from the duties and responsibilities of daily life. Such social rituals cannot be replicated online, at least not in the long term anyway.
And yet there is no real acknowledgment of the importance of physical and social contact from the British government, which is busy peddling fear and blame. We should be having a proper grown-up discussion about the effects of social distancing and the lockdown on our physical and mental health. But instead we have dumb, provocative comments, such as health secretary Matt Hancock's 'Don't kill your gran'.
Hancock has also blamed testing shortages on people getting coronavirus tests 'when they do not need one'. He does not seem to understand that many are getting tests so they can visit their older relatives – many of whom have been isolating for months and are in desperate need of company, especially that of younger people, which has a proven, positive effect on the health of the elderly.
This stuff is obvious. We can quote as many studies and social experiments as we like to show how bad being apart from other people is for us. But it is not necessary. We know deep in our bones how much we need each other to flourish and prosper. This current regime of social isolation, enforced from on high, is not only unsustainable; it also goes against our very nature.
Candice Holdsworth is the founder and editor of Imagine Athena.
Picture by: Getty.
To enquire about republishing spiked's content, a right to reply or to request a correction, please contact the managing editor, Viv Regan.