The Covid testing regime is a bureaucratic nightmare
Children are being kept out of school, unable to get a state-approved test.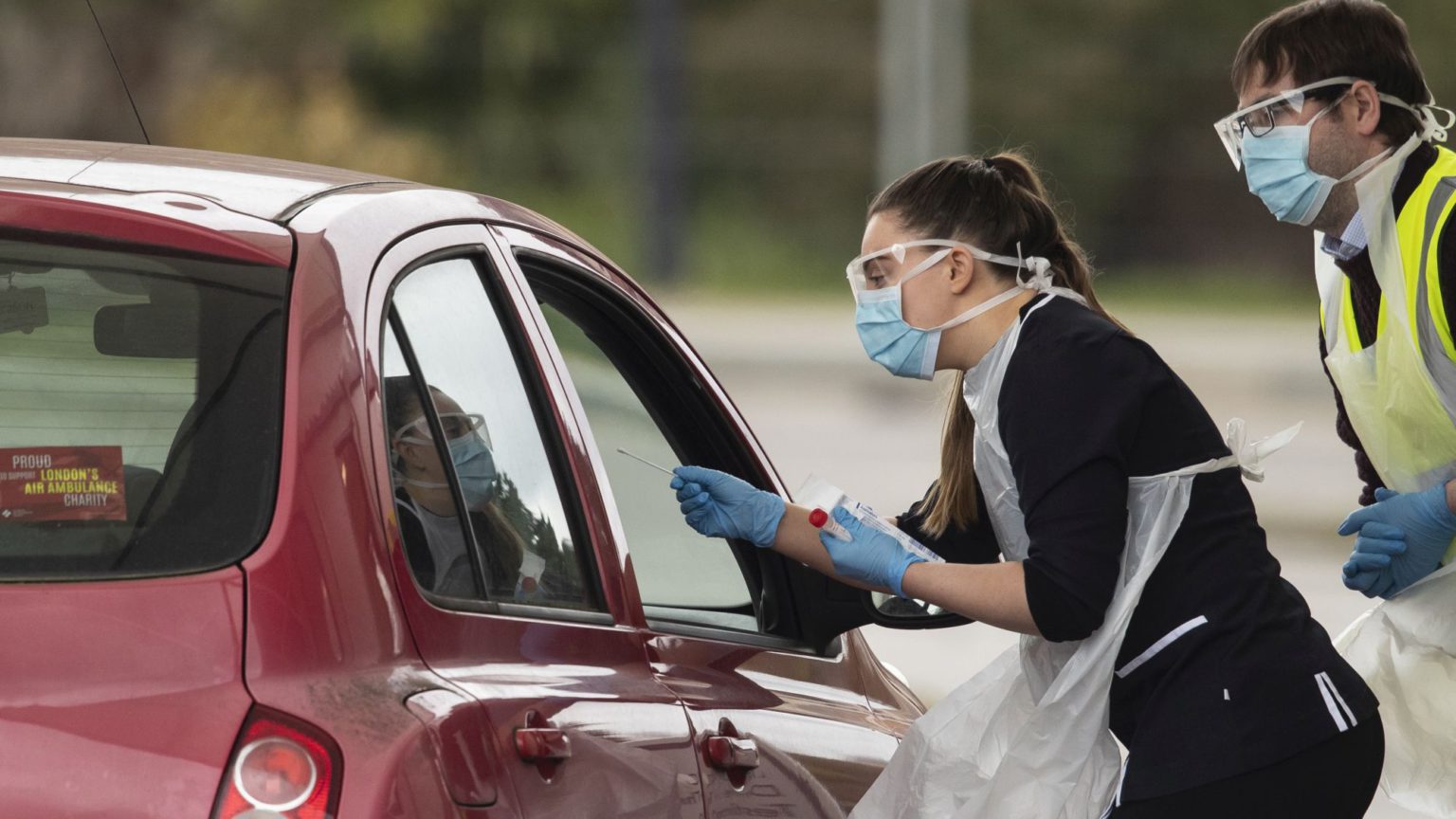 Getting a Covid test, it seems, is nigh-on impossible at the moment. GPs, medics and the opposition have branded the current testing regime an 'utter shambles' which is 'on the verge of collapse'. Britain is supposed to be a modern, science-orientated country, but unlike Germany (which offers free testing in train stations) or South Korea (whose test-and-trace system allowed it to avoid lockdown), Covid testing has been dogged with problems from the outset of the pandemic.
I experienced the most recent collapse of the testing system for myself. Last week, my child was off school with a very high temperature and a 'funny tummy'. Before the New Normal, this would only need a few days off school, lots of sleep and a hug. But now, to have only one of the Covid-19 symptoms (such as high temperature, persistent cough, or loss or change to your sense of smell or taste – similar to the symptoms you'd get from a bad cold or flu) means children have to get a Covid test before they are allowed back in school.
It sounds easy. However, the government says that only an NHS Covid-19 test will do. Not a private one. Nor one you can buy off the internet from China. The test that stands in the way of education, parental freedom or being able to earn a living is an officially approved NHS Covid-19 test.
Like lots of other people, I have learned that booking an official test on the government's dedicated coronavirus website is impossible. After spending the whole day on the site, I was repeatedly informed: no tests.
A parent tipped me off that children were being allowed in to drive-through testing centres without an appointment. I drove to my nearest one. But no appointment, no test. The place was deserted – the backlogs are actually in the labs.
The second day: the same. No luck on the website. No luck at the testing centre, either. Then, a parent texted me: 'Go on to the website NOW!' I signed in. I was informed there are 42 places in Heathrow and 12 appointments in Edgbaston, Birmingham – miles away from me. After trying Heathrow, the website spews out the 'no tests' response again. Over the next 24 hours, the newspapers are full of reports of people in the same situation reporting a 'glitch' on the website. For me there was no glitch – just hundreds of people trying for a handful of places.
To add to the stress, the NHS says that if you have not been tested within five days of having symptoms, it is then too late to book a home test kit and you need to self-isolate for two weeks. In other words, no test in five days, no school and no earning a living for 14 days.
I called the school again. The nurse had a spare 'emergency' home test kit. I picked it up and inputted the test-kit code on the website. It didn't work. After trying eight times, I noticed the box was marked 'Scotland'. Somehow a test box in one area of the UK had found its way to a school in another.
I imagine a lot of kids are off school right now – not because they have coronavirus or any long-term symptoms, but because they have seasonal colds and flu and can't get Covid-19 test certificates. And this is only going to increase the demand for tests.
The third day: no luck. How about a private test? Perhaps I could persuade the school to ask the authorities to accept it. I was quoted various expensive amounts, including £205 for an 'express' 48-hour service and a travel certificate.
But private test certificates don't count under the current rules. Unless your child is at Eton College. Unlike millions of other schoolchildren, all Eton pupils and staff were allowed back to school after everyone had private tests. By day three, I decide to go private. At least my child can play with friends and I can go back to work.
While I'm waiting for the test results, the government announces Operation Moonshot. It's ambitious: aiming to go from 100,000 to 10million tests per day by 2021. Health secretary Matt Hancock's announcement is greeted with laughter in parliament. I'm not surprised. These days we expect instant fixes, tests on demand at the click of a button, but the reality of getting a test is stressful and ridden with bureaucratic obstacles.
On our drive back from a private testing lab, I noticed an official 'mobile' testing centre. I explain everything that's happened, emphasising that it's impossible to book an NHS test. One of the attendants nods his head and hands us tests which we do ourselves in a car park. We are told to register our test-kit ID numbers on the website. Easy!
After that experience, I wondered why private tests are seen as an inferior, unacceptable way to return to school. At least they are done by trained personnel in a clean medical setting, whereas I had to do my own government-approved test in a dusty old car park.
The big issue isn't just the lack of tests – the numbers available will no doubt get higher. Nor is a lack of funding the issue – the government is even sending tests to labs abroad to increase capacity. As the testing system grows, what we really need to ask ourselves is why we are relying so much on the state to decide if we can work, survive and educate our kids.
Private tests may be costly, but if we were allowed to use them to get kids back to school, their price would drop as supply would meet demand. Crucially, we could get fast results rather than stress over the five-day window to get an NHS test.
The threat of potentially being off work or school for two weeks every time a child has a cold this winter, simply because only one type of testing is allowed, is irrational. It marks a high point of the state's control over our freedom. We should oppose the heavy-handed state-knows-best rules governing the most fundamental aspects of our lives.
Tessa Clarke is a journalist, author and working parent.
Picture by: Getty.
To enquire about republishing spiked's content, a right to reply or to request a correction, please contact the managing editor, Viv Regan.