In defence of Cuties
Right-wing snowflakes are completely wrong about this film.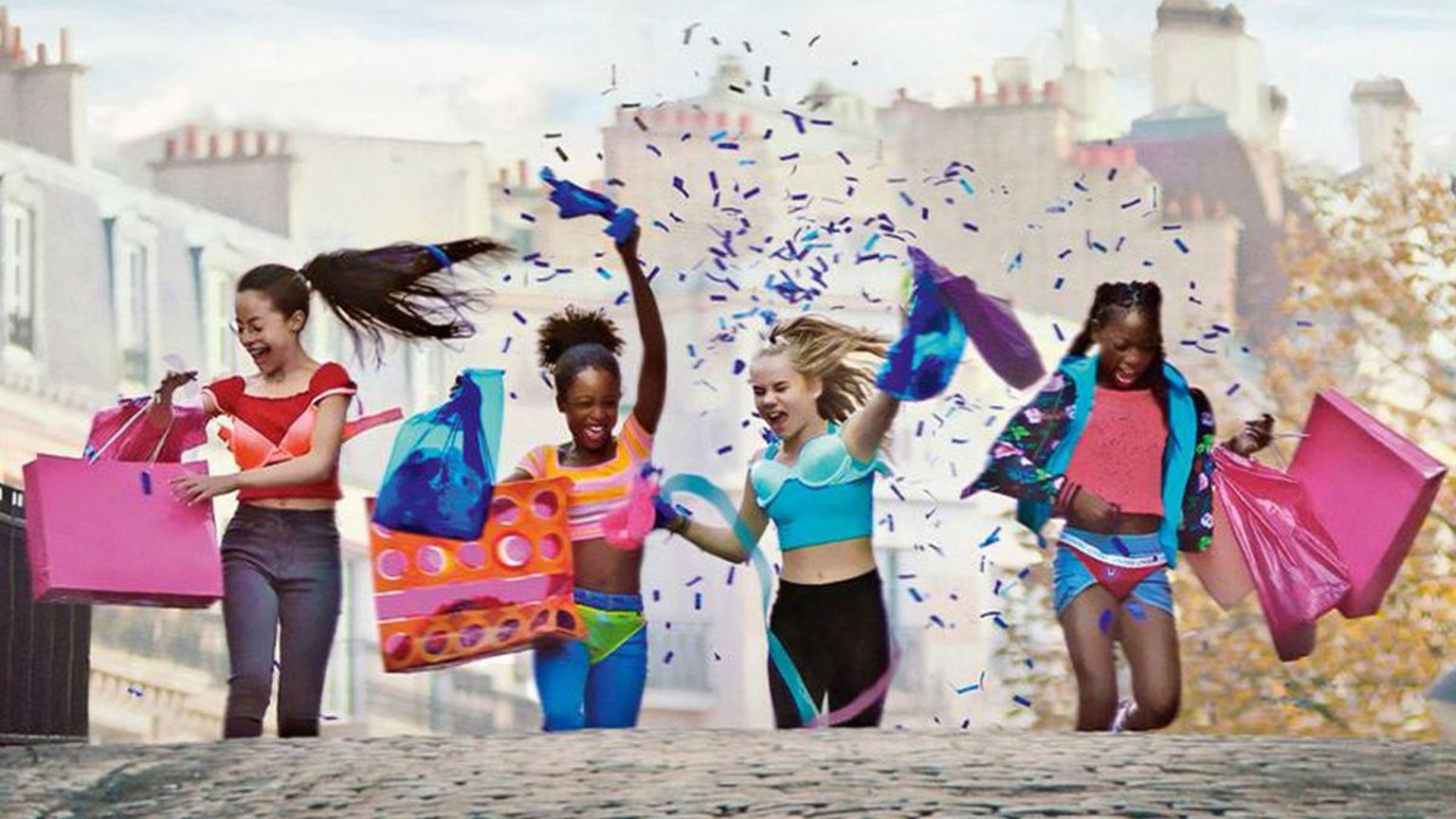 Have any of the people who are bursting a blood vessel over Cuties actually watched it? Ted Cruz? Fox's Laura Ingraham? Even the normally sensible Tulsi Gabbard, who has described it as child porn? They can't have. Because if they had they would know that Cuties isn't a movie for pervs that relishes in sexualising its child cast. On the contrary, it's a sensitive commentary on the problem of sexualisation and how bad and sad it is that young girls feel pressured into roleplaying as sluts. If you're worried about the sexualisation of kids, you shouldn't be condemning Cuties – you should be watching it and taking it seriously.
The fury over Cuties reached deranged levels last week. Netflix, which has bought this award-winning French film about four pre-pubescent girls who behave in ridiculously inappropriate ways, didn't help. Its poster for the film shows the four girls dressed in stripper clothing while patting their bums or twerking. Yes, this image is from the final scene of the movie, when the girls perform their hip-hop-inspired dance routine at a competition, while the adult audience looks on in horror. But for Netflix to use this image as promo was wrong. Netflix made the girls' shocking dance into the focal point of the film, when actually the film's focus is the 21st-century culture and problems that encourage young girls to behave in such shocking ways.
Cuties is directed by a French-Senegalese woman, Maïmouna Doucouré. It tells the story of Amy, an 11-year-old girl of Senegalese descent who lives in a strict Islamic household. She starts at a new school and doesn't fit in. Other girls mock her clothes. They call her homeless. Soon she falls in with a group of girls who have formed their own dance outfit: The Cuties. The girls swear, wear mini skirts and crop tops, apply copious amounts of make-up, and long to be successful, slutty-like dancers. Inspired by hip-hop videos, which they watch frequently, and the need for constant 'likes' and approval on social media, the girls behave in depressingly inappropriate ways: they twerk, they hit each other's bottoms, they talk about sex. It is, as many of the film's critics have pointed out, difficult to watch at times.
The film wisely pricks the girls' parody of adulthood. When one of The Cuties finds a condom and starts blowing it up, the others mock her. 'That's what AIDS people wear!', they say. The girl cries and pleads for them to stop making fun of her. 'It's not my fault I didn't know what it was', she says. These kids know nothing about sex. It's a touching reminder of the immaturity of the girls, and that behind their adoption of adult styles and mannerisms there lurk innocent, confused children.
Fundamentally, Amy's story is a moral tug-of-war, between her strict Islamic upbringing on one side and the hollow lure of social-media sexualisation on the other. Director Doucouré is unflinching in her depiction of both worlds. Amy's Muslim family life is a stifling, misogynistic one in which men can have more than one wife and women are expected to be obedient home-makers, while her social life, or her social-media life, is a trap of hypersexualisation that she enjoys at first and then finds disorientating and humiliating. Doucouré is asking if there is something more for girls like Amy, something beyond both the suffocating sternness of religious repression and the phoney liberation of sexualisation. This is a good question to ask and one that Doucouré is well placed to ask. To describe her movie as 'child porn' is an outrageous defamation of an interesting, sensitive film director.
Doucouré herself has made it clear that Cuties is an effort to raise moral concerns about the cult of sexualisation, not a celebration of sexualisation. She says of her critics: 'We're both on the same side of this fight against young children's hypersexualisation.' She has also revealed that the parents of the four main actresses in the movie are 'activists' on the problem of hypersexualisation. A child psychologist was employed on the film set to assist the girls in the more difficult dance scenes. It is the height of idiocy for Ted Cruz to call on the Department of Justice to investigate Cuties as 'child pornography'. Doucouré, with this movie, has done far more than Cruz ever has to alert people to the problem of sexualised children in 21st-century culture.
Does Cuties accidentally, or perhaps inevitably, sexualise the actresses in the very process of having them act out what it looks like to be a sexualised child in our warped, porn-saturated culture? Perhaps. It struck me that some dance scenes lingered more than was necessary. This would be an interesting discussion to have: the moral conundrum of condemning something while simultaneously depicting it. But this isn't that different from the controversy over the rape scene in The Accused or the hyper-violence used in some contemporary war films. In these cases, too, questions have been asked about whether we really need to see everything in order to know it is bad. My view is that we should trust the filmmaker to judge what it is appropriate to show for the story they want to tell.
The cult of sexualisation is a serious problem. The industrialisation of pornography and the ease with which even very young people can access porn are things that should worry us a great deal. The leaking of porngraphic styles and language into mainstream culture – think 'WAP', for example – is concerning, too. The thought of pre-teens listening to songs and watching videos about 'wet-ass pussies' is discomfiting, to say the least. Yet Cuties is not part of this culture. On the contrary, it shines a light on this culture. It depicts in an interesting, sensitive and, yes, sometimes shocking way what the consequences of this culture can be.
To rage against this film rather than focusing on the real process of cultural sexualisation is a bizarre displacement activity. Some on the right are behaving like the left-wing snowflakes they love to condemn, furiously trying to 'cancel' a film, or even Netflix itself, for doing something they disapprove of (and which they do not understand). They risk censuring and punishing one of the first movies to seriously address the problem of child sexualisation, which surely takes self-defeat to a whole new level.
To enquire about republishing spiked's content, a right to reply or to request a correction, please contact the managing editor, Viv Regan.