The UN is no friend of women
Promoting politically correct language won't help women living in poverty.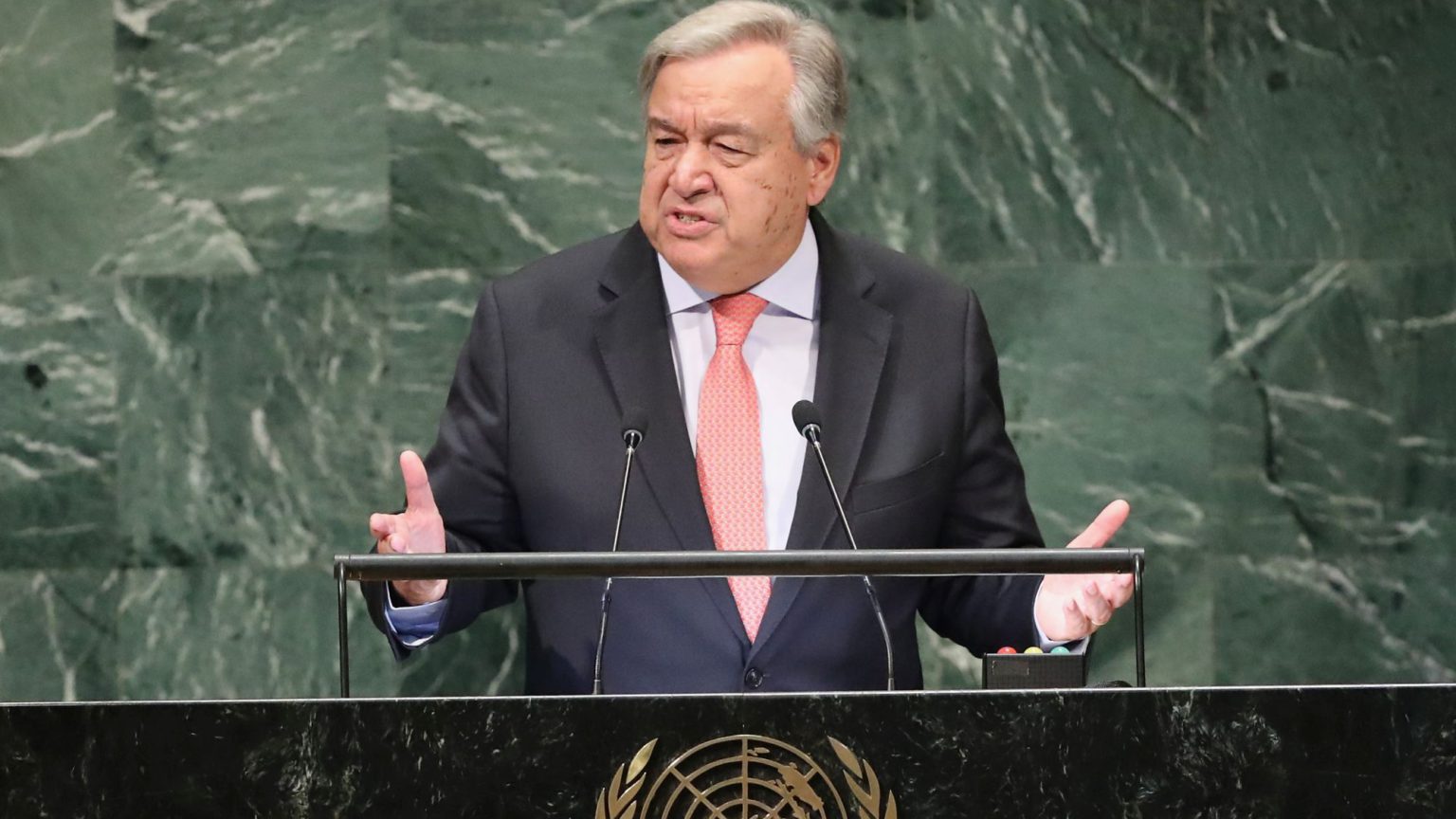 The United Nations is fond of superheroes. In 2016, it named Wonder Woman an 'honorary ambassador for the empowerment of women and girls'. This week, UN chief António Guterres played the role of knight in shining armour after raging against 'millennia of patriarchy'.
That's right: the UN is celebrating its male chief for pointing out that we live in a 'male-dominated world with a male-dominated culture'. Guterres is the ninth man to be UN secretary-general; there has never been a woman in the job. This makes his condemnation of male domination a little ridiculous.
Guterres has been sounding off about gender equality for quite a while. Earlier in 2020, he boasted about having reached gender parity among senior roles in the UN and pledged to enact gender balance across the institution by 2028. Swoon.
Not only are these attempts by woke men to curry favour with social-media feminists cringe-making – they can be dangerous, too. By applauding the UN for having a chief who can say all the right gender-related things at a press conference, or who can get International Women's Day trending every 8 March, we overlook the crucial fact that institutions like the UN have no real interest in enacting the kind of change that women need if they are truly going to fight against inequality.
Guterres' comments decrying the patriarchy were made during a virtual town-hall meeting with 'representatives from women's civil society'. The key focus of the meeting was the idea that issues like racism, discrimination against people with disabilities and a rise in teenage pregnancies are all proof that women's rights are being 'reversed'.
There are still countries that are dominated by men and which believe in the subjugation of women, so Guterres is right in some ways. But his comments are clearly not aimed specifically at Saudi sexists or anti-choice politicians in Poland. No, the lazy, catch-all condemnation of 'the patriarchy' is really a way of having a go at various societies, and men in general, while pressuring people to watch their language and change their behaviour.
So, earlier this year the UN published a series of guidelines on how to fight male-dominated culture, which instructed global citizens on the right way to speak to each other without being sexist. 'Thank you to the ladies for making the room more beautiful' is not something you should say to women, according to the UN. It's sexist, apparently. Instead of 'man-made' we should say 'human-caused'. The guidelines also provided a 'toolbox' for users and advice on taking 'three hours [of] self-study' to teach yourself about not offending women's delicate sensibilities.
Guterres is no hero for calling for an end to 'male domination'. Condemning the patriarchy is about as dangerous as warm milk these days. It's practically mandatory for public figures. Feminism has become so mainstream that the heads of undemocratic global institutions expect to be cheered by women living in poverty for tweeting about global sexism.
The truth is that the UN has proven, time and again, that it has no idea of what women really want and need in order to improve their quality of life. During the Covid-19 pandemic, it even sent out a series of tweets on breastfeeding, reminding mothers to not give up on the boob even if they were sweating with a Covid fever.
But perhaps the most irritating idea pushed by Guterres and his fans is that women would feel a lot better if only there was some lipstick in leadership roles. The idea that female leaders – like Jacinda Ardern, Tsai Ing-Wen and Angela Merkel – have done a better job during the pandemic is widespread now. Apparently their empathy, compassion and evidence-based decision-making make them better leaders than men. No one points out other, far more important factors in the countries led by these women, like the high levels of wealth and access to resources that these nations enjoy. Instead, women leaders are celebrated because they are apparently nicer; they're less 'populist'; they prefer consensus over conflict, etc.
Women don't need kinder, ladylike leaders – we need real, material change. The Covid pandemic has exacerbated inequalities in countries where women are still treated like second-class citizens. It has also revealed underlying problems even in countries like the UK, where women are mostly treated equally. Mums have taken a real knock during the lockdown, more often than not facing an increase in the pressures of childcare, domestic work and, of course, work life.
Access to certain healthcare services – including abortion care and fertility treatment – has been reduced as a result of lockdown measures. Isolation has made it very difficult for women in abusive relationships to seek help. Care workers and cleaners – mostly women – have been front and centre in this pandemic with their truly heroic work, and yet they are still paid peanuts.
Women need real change, not empty words from men who tweet about the patriarchy from the comfort of oligarchical institutions. If we're going to argue for women's freedom in the 'new normal' we now inhabit, then let's stop talking about fictional ideas like heroes and the villainous patriarchy, and start empowering women to demand a higher quality of life.
To enquire about republishing spiked's content, a right to reply or to request a correction, please contact the managing editor, Viv Regan.